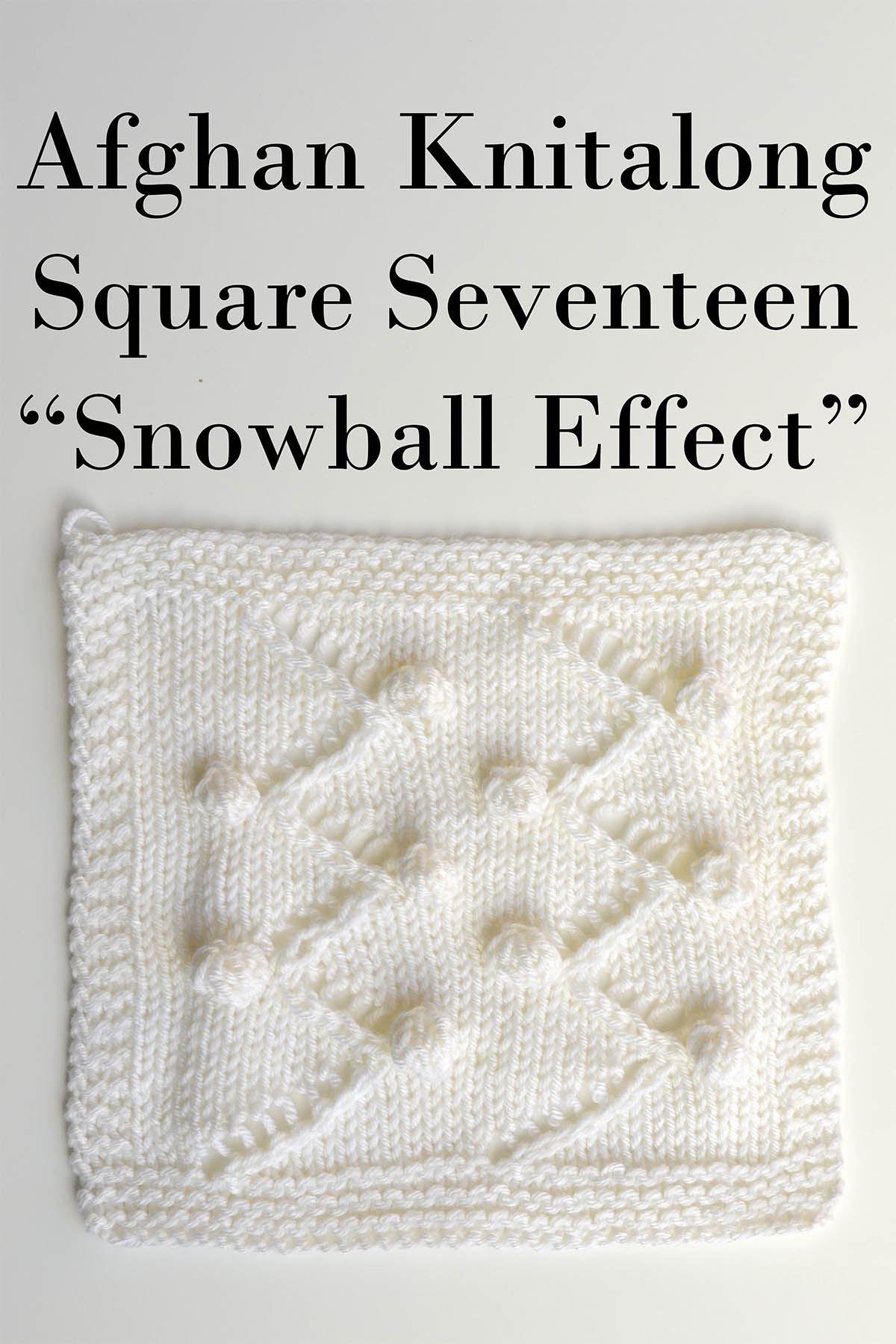 Bobbles!  Square Seventeen is called Snowball Effect, and it's easy to see why.  The little bobbles really do look like little snowballs rolling down a hill.
Our new block comes with not three new videos.  First, let's look at Amy's tutorial on the method of making bobbles called for in the pattern.
Next, knitting backwards!  This is something I've always wanted to learn.  So much less time-consuming than turning your work for short rows.
Finally, a new stitch!  The SSP (slip, slip, purl) method of decrease is used because the lace is worked on every row, not just RS rows. While p2tog is worked on WS rows in place of k2tog, ssp is worked in place of ssk on WS rows. The ssp is left-leaning when viewed from the RS, just like ssk.
That's it for this round, but we'll be back in two more weeks with more bobbles!
Happy knitting!