It's Throwback Thursday!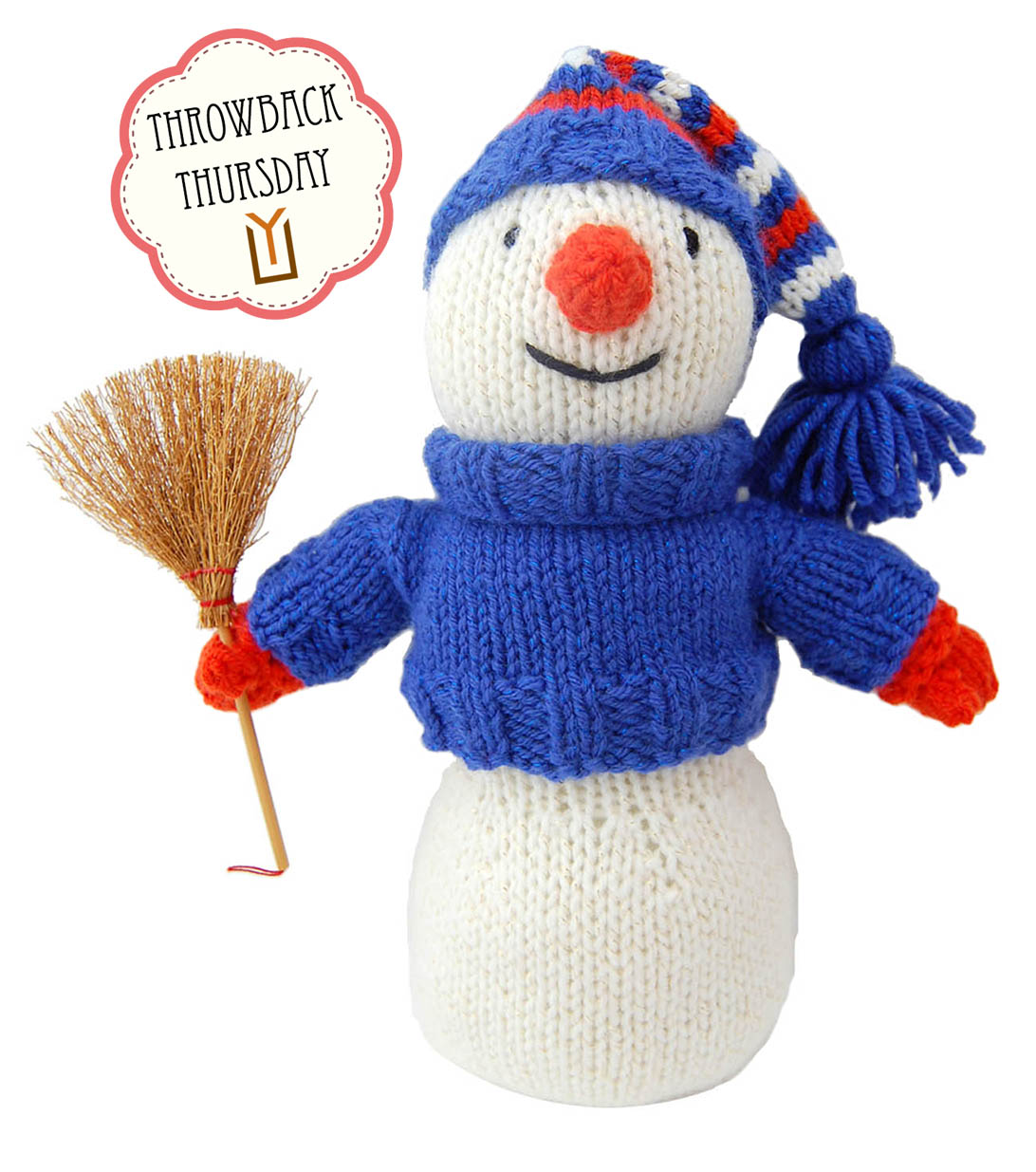 Last week's Happy Little Elf proved so popular that we thought we'd keep the (snow)ball rolling.  Here's the Sparkling Snowman!
Another absolutely adorable design by Michele Wilcox, we're again recommending Uptown Worsted 100% anti-pilling acrylic.   It's soft, long-lasting, and machine washable.
I've got this little guy beside me right now.  For those wondering, the mittens are part of the arms, but the sweater and hat can be removed.  The original snowman's hat is lightly sewn down to keep it on for photography and trunk show visits, but that's not mandatory.  If he gets too warm, we can take it off.
The little broom is optional, but should be easy to find in a craft store.  The more I look at this little fella, the more I think maybe he needs a candy cane.  Or how about a tiny hockey stick, and embroider your favorite player's number on the sweater?  He's got kind of a Wayne Gretzky nose going on.
However you dress your snowman up or down, we wish you happy knitting!