It's Throwback Thursday!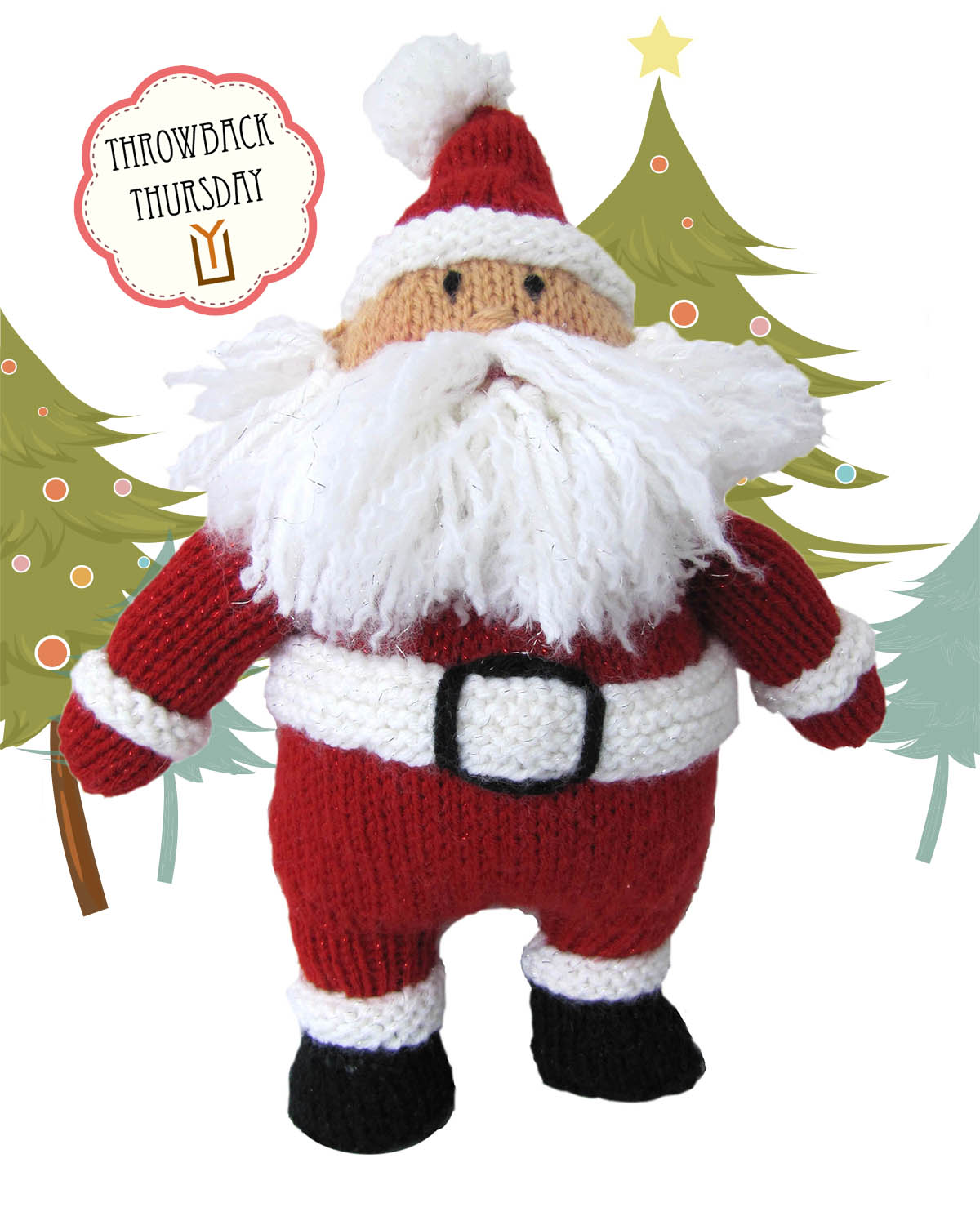 This week, we asked our Facebook friends whether they'd rather see a knit or a crochet pattern today.  The knits won – but don't worry, crocheters, we'll have something for you next week!
Michele Wilcox's Hearty Holiday Santa is mittens-down the most adorable Santa I've seen.  You just know that when he laughs, his belly shakes like a bowl full of jelly.
Santa was originally made in now-discontinued Classic Worsted Holiday.  We're updating the selection to Uptown Worsted.  The 100% anti-pilling acrylic will stand up to quite a few hugs.
Make the legs, then the body and head, then add on details like ears, belt, and hat.  You can't quite see it in the picture, but Santa has an adorable smile behind his beard.  We hope this project will make you smile too.
Happy knitting!