Block Nineteen is live!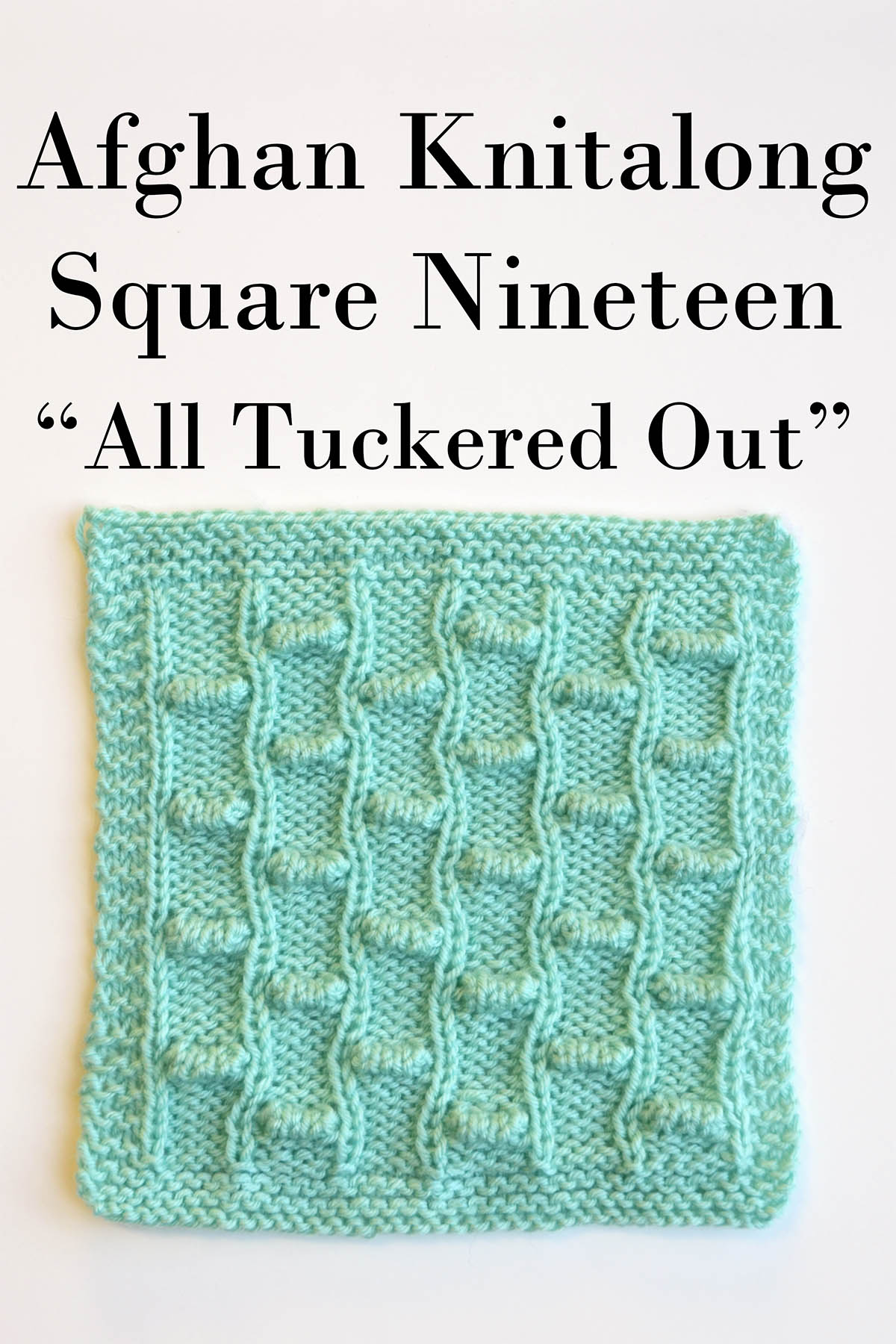 Tuck in!  Block Nineteen is called All Tuckered Out because it introduces the tuck stitch.  It's a little fold in the fabric that in this case creates a ridge.  This combines knitting back and forth as we did in the bobble and nupp blocks, but with a bit of a different spin.
Amy Gunderson has a video demonstrating this technique.
Amy mentions "knitting backwards" here, which is a technique you could use for Block 17 and Block 18.  Although we shared this as part of Block 17,  want to highlight it again here because it's just so darned cool.
I can't tell you how much time it's going to save me not to have to knit back and forth over little rows.  This is a technique I'm going to practice until I've mastered.  This block looks like the perfect opportunity!
As always, you can share your thoughts and work with us here, on Facebook, or in our Ravelry group.    Check back in two weeks for the next block!