It's Throwback Thursday!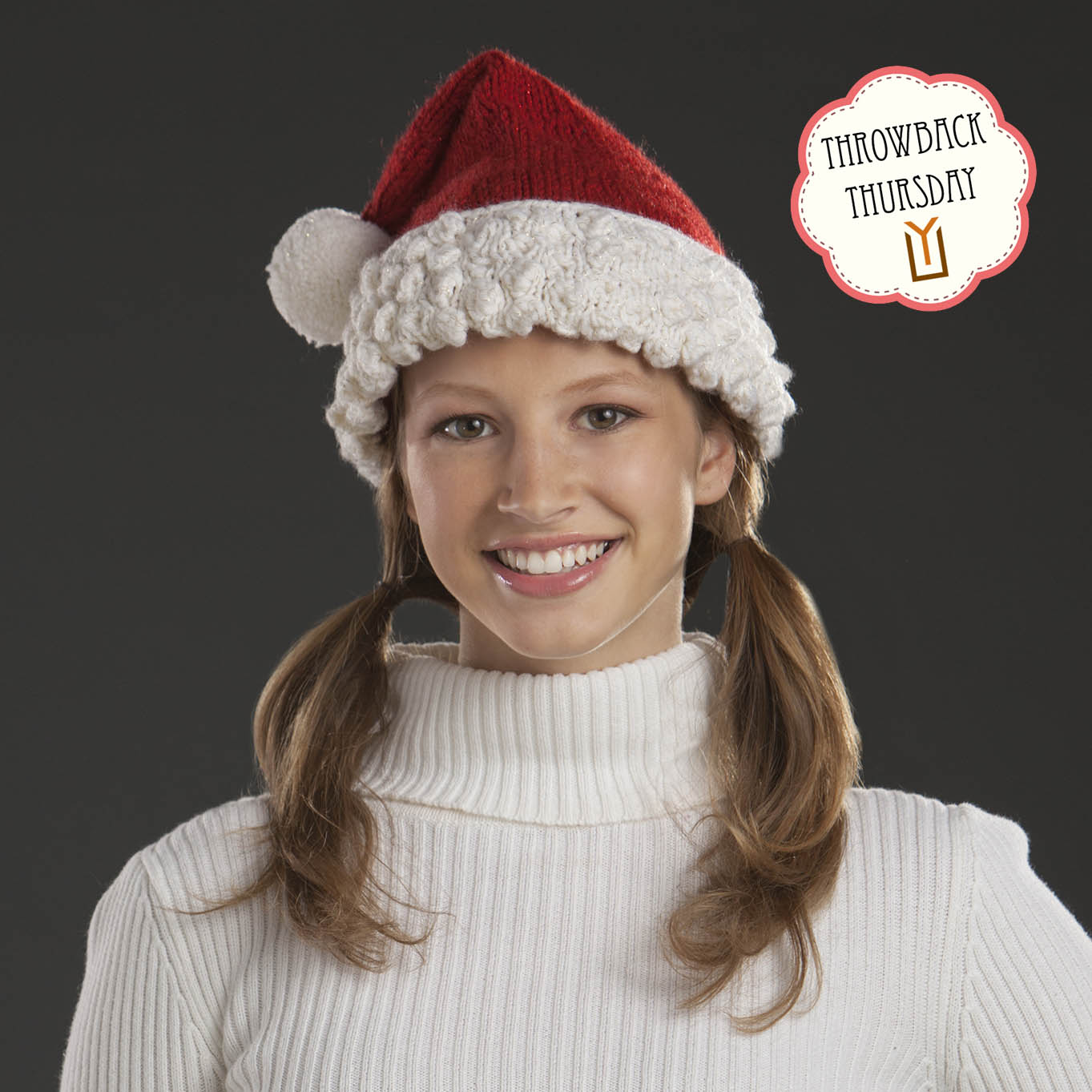 Today, the Holiday Santa Hat by Michael del Vecchio!
Originally designed for Classic Worsted Holiday, this would look great in any worsted weight yarn.  Naturally you're not limited to red and white – be a psychedelic Santa if you want! – but we do have recommendations in our solid color worsted weight yarns.
Uptown Worsted has 312 Racecar Red and 302 White Glow.
Deluxe Worsted has 3691 Christmas Red and 12270 Natural.
Deluxe Worsted Superwash has 738 Christmas Red and 728 Pulp.
This pattern is designed to be knit flat, handy for those who aren't comfortable with circular needles.
I love Michael's use of bobbles in this pattern to give texture.  Make a provisional cast-on and knit the bobbled brim, then attach the red to the cast-on edge and knit the rest of the hat.  A festive pom-pom finishes it off.  I'm still backed up on my holiday knitting, so I might just use a Luxury Fur Pom-Pom to save time rather than making my own.
Wishing you a festive holiday season – and happy knitting!