It's Free Pattern Friday!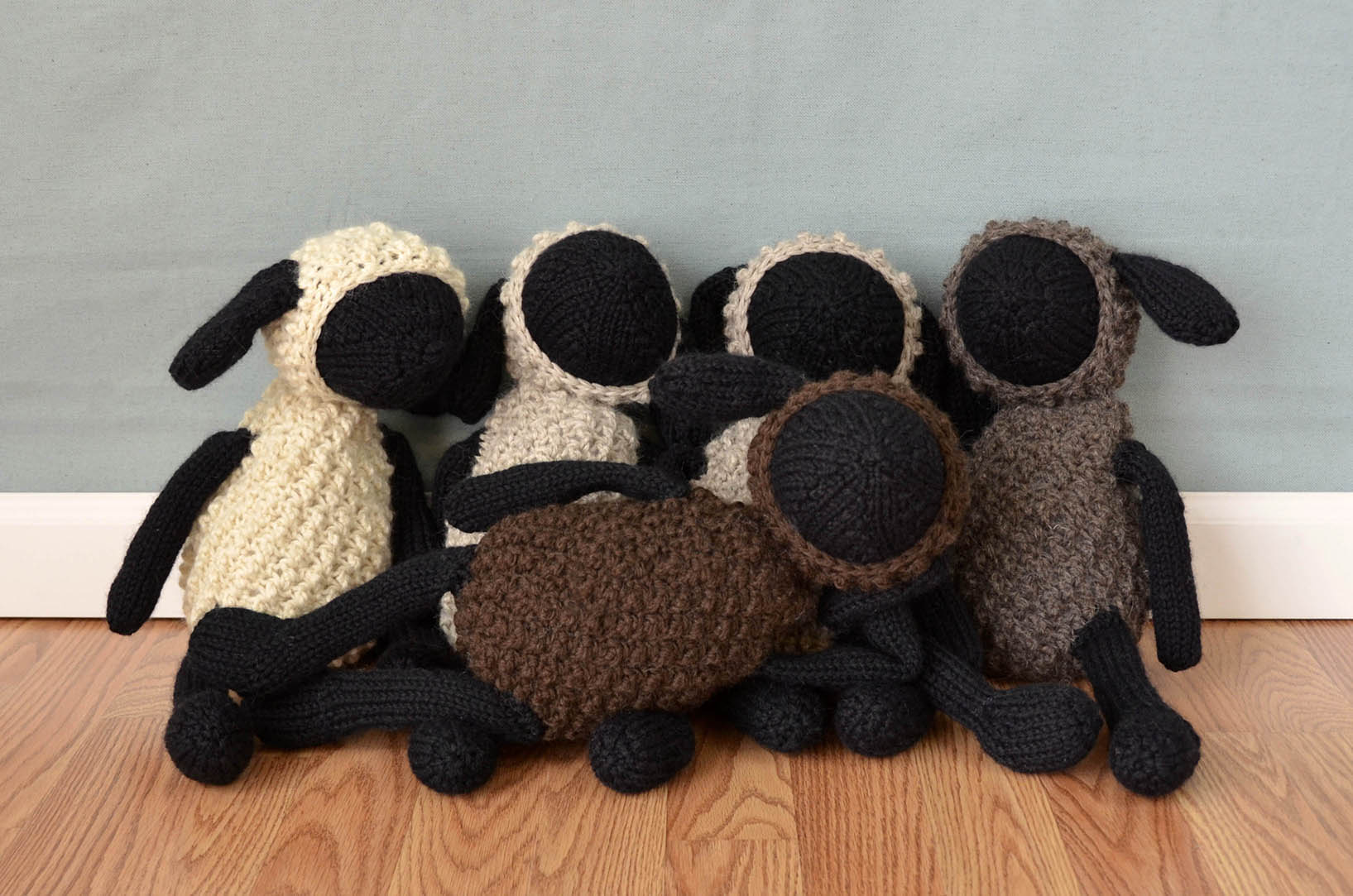 Today, Sheldon Sheep & Friends in Deluxe Chunky Naturals.
First things first: I am going to try to restrain myself from making sheep puns.  But no promises.  These little friends inspire a certain playfulness.
Our wooly friends made their debut at the Winter TNNA Trade Show, where we asked local yarn store owners as well as our Facebook family to help us name them.  And you delivered.  Meet Sheldon, Sheila, Sherry, Shirley, and Woolma!
Each is made in a shade of our Deluxe Chunky Naturals.  It's particularly fitting, because those shades are completely undyed.  They come from different flocks, so each color of yarn is the color of the sheep that it came from.  In this case, the wool is literally going from one sheep to another!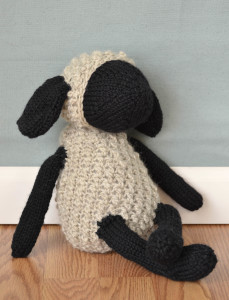 The construction on these is a blend of knit and crochet.  The limbs and face are knit in color 1900 Ebony, with the body and wool cap being crocheted in just one skein of the main color.  There are some nice details, like short row shaping on the heels for a more foot-like shape.
When crocheting the body and wooly cap, the wrong side faces you as you work.  The textured alternating triple crochet/single crochet naturally falls to the opposite side.  Simply turn the pieces inside out before completing.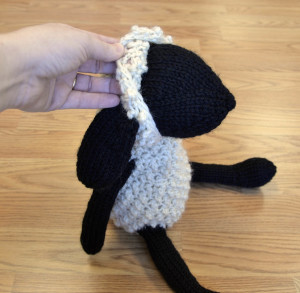 The crochet cap surrounds the knitted face like a snug hood.  The ears are attached to the cap, but if you are a proficient crocheter you could surely leave openings for a completely removable cap.  We didn't, though – we don't want anyone's head to get cold!
These guys and gals are adorable in the Naturals, but I'm also thinking about a technicolor toy in a non-natural shade of Deluxe Chunky.  Chartreuse sheep, anyone?
We hope you enjoy these adorable little friends.   Happy crafting!  Wool see you next time!
(Darn.  So close without a pun.)