How about a special birthday Knitspiration?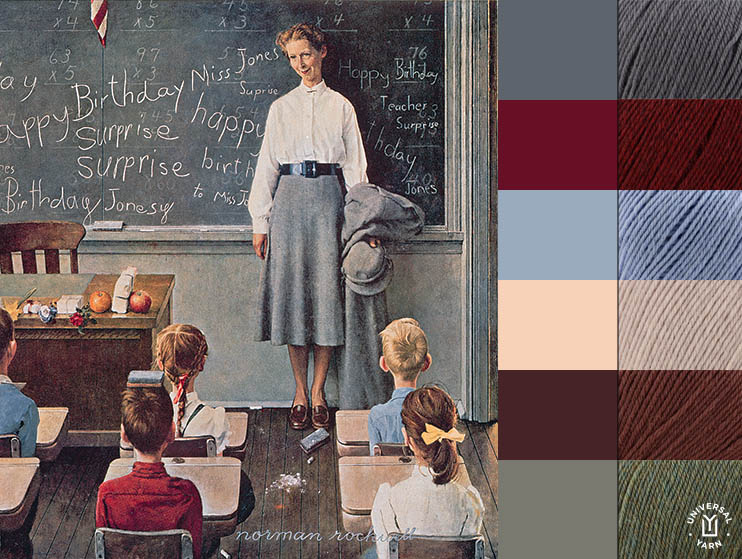 What I love about this picture – and about all of Norman Rockwell's work – is that it tells a story.  The eraser on the floor shows that her students wrote on her board in a rush and then had to scramble back to their seats.  The eraser on the student's head shows that maybe they're not always little angels.  And the fact that Miss Jones isn't bothered that they've ruined all her multiplication problems shows that she's the kind of teacher who values her children's high spirits and appreciates their thoughtful intent.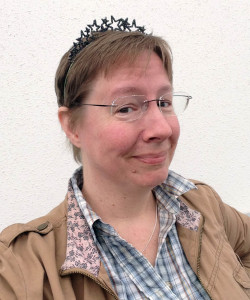 Today is my birthday, and like Miss Jones, I recognize this as an opportunity to reflect on generosity and intention.  I am truly fortunate to have the kind of co-workers here at Universal who will bomb my office with streamers and present me with the traditional Universal Yarn Birthday Tiara.
This is a time to be thoughtful and ask: what opportunities can I seize in my life to show un-asked for care to others?  Am I showing generosity to myself as well as to others?
Today I will practice gratitude for the abilities that I have – to think, to craft, and to love.  And I will be grateful, too, for those who appreciate those gifts.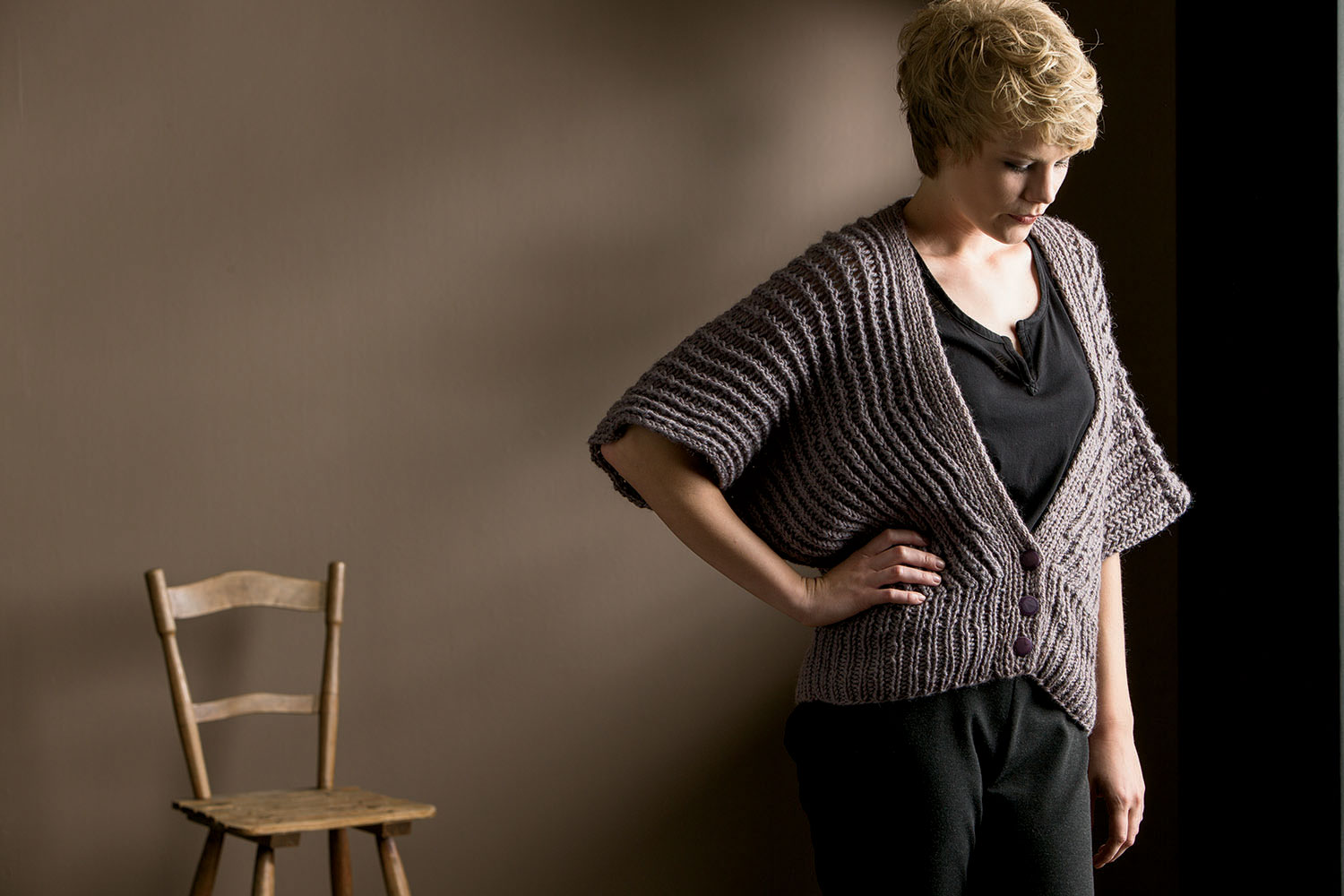 What will you do today to bring joy to yourself or someone else? Whether you create a garment or a moment, know that what you do has value.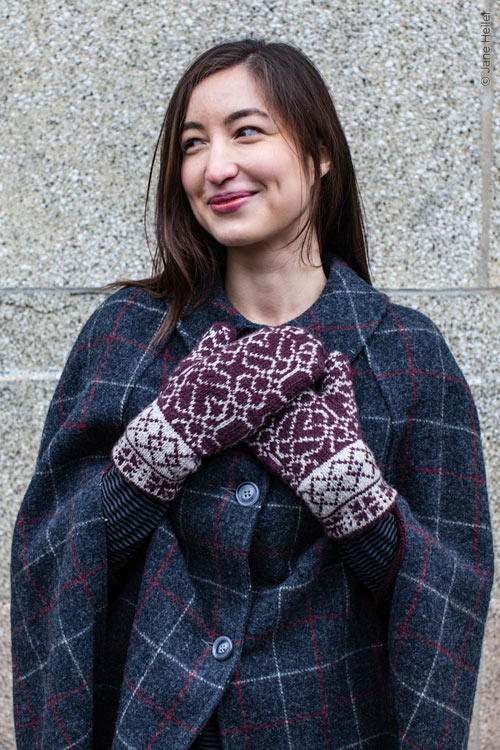 Happy knitting.