It's Free Pattern Friday!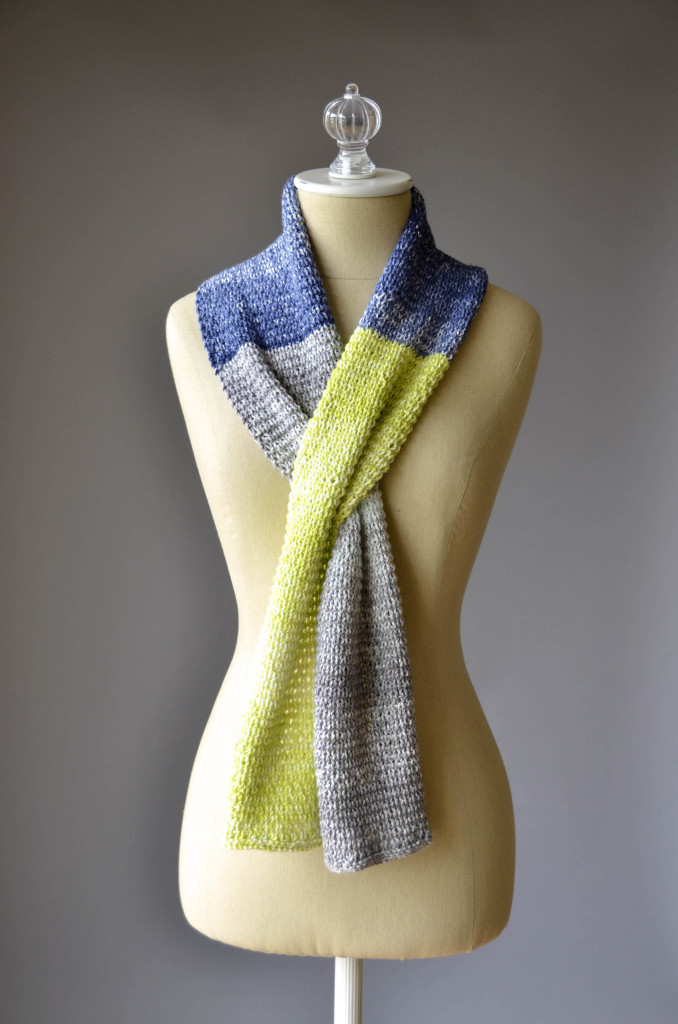 Today, the Three Color Scarves in Cotton Supreme DK Seaspray.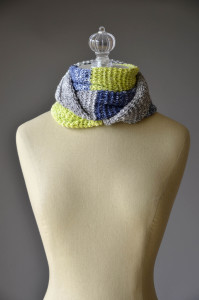 It's hard to believe that something so simple can look so stunning.  We use the phrase "let the yarn do the work" a lot, but it's very applicable here.
This is a very basic four row pattern consisting solely of knits, purls, and slipped stitches.  It creates a pebbled texture – not quite a stockinette, not quite a garter stitch.  A subtle pattern to match a subtly variegated yarn, Cotton Supreme DK Seaspray (230yds/100g).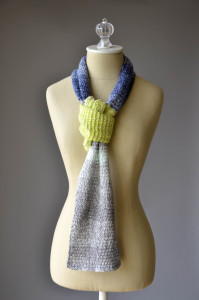 This 100% cotton drapes beautifully.  The DK weight means it's light enough to work for warmer weather, and to wrap around with adding a lot of bulk.
This scarf was a delight to style on our mannequin (we call her Molly), to the point that I had to stop myself from finding more ways to wear this.  Three coordinating colors brighten up any outfit – mix and match to suit your style.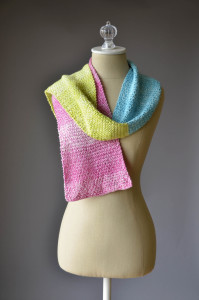 Happily, each scarf only takes about 40 grams of each color – less than half a hank.  So you could easily get two scarves out of your color choice.  Above, we use  306 Storm,  305 Ink Blue,  and302 Sun Lime.  Below we use, 301 Carmine, 304 Blue Skies, and 302 Sun Lime.
Not only is this going into my queue, I'll also be recommending this to the newer knitters I know.  There's nothing like an easy project that looks smashing to build confidence.
Happy knitting!