It's Free Pattern Friday!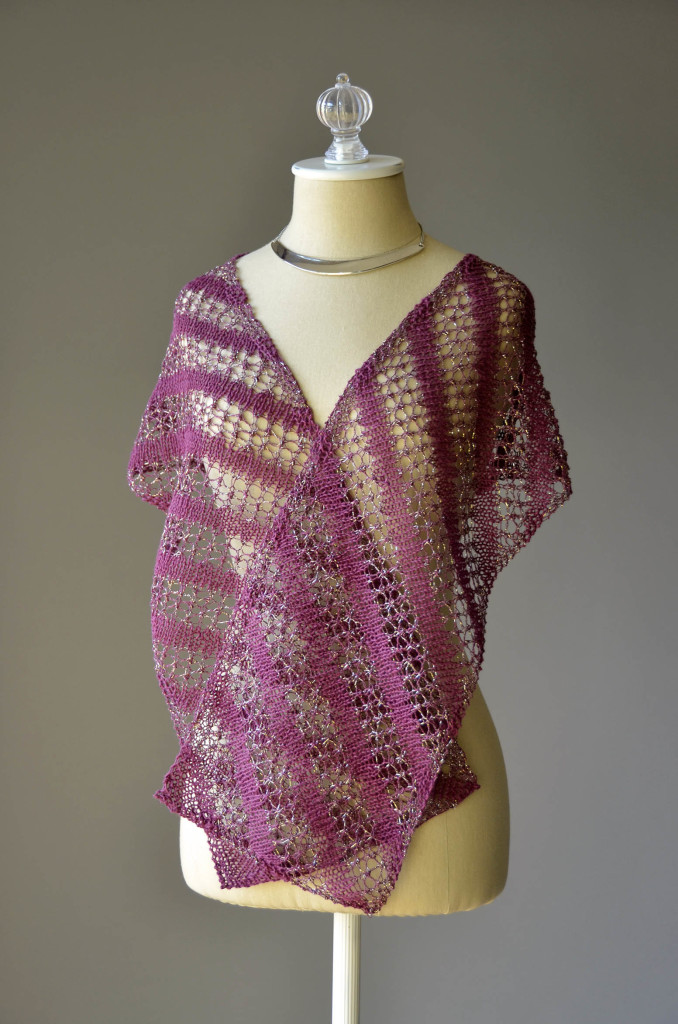 Today, the Bias Stripe Scarf in Flax and Universe.
We're moving into party season, and we're delighted to have a new yarn in stock that's just perfect for the occasion.  We designed Universe (246yds/50g) to celebrate Universal's 10th anniversary, and we're having a ball making new projects with it.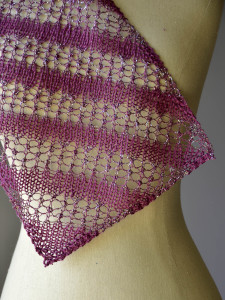 Universe's colors coordinate  with another popular yarn, Fibra Natura Flax (137yds/50g).  Both are used together in this project.  The matte bands of Flax linen are interspersed with the metallic glitter in Universe for a striking effect.  Since the yarns match so well, it's easy to carry the colors up the sides between sections without having an obvious color streak at the edge of your scarf.  One ball of Universe and one hank of Flax – the only ends to weave in are at the beginning and end of your project.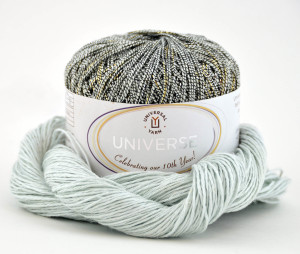 Personally, I'm looking at another color combo, Universe 10-04 and Flax 09.  The robin's egg blue with a hint of aqua appeals to me, and I think it will look very striking with the black and metallic.
We have more projects in Universe to share with you in the coming weeks, including something very wintry.  Hint: no two are alike.
Happy knitting!