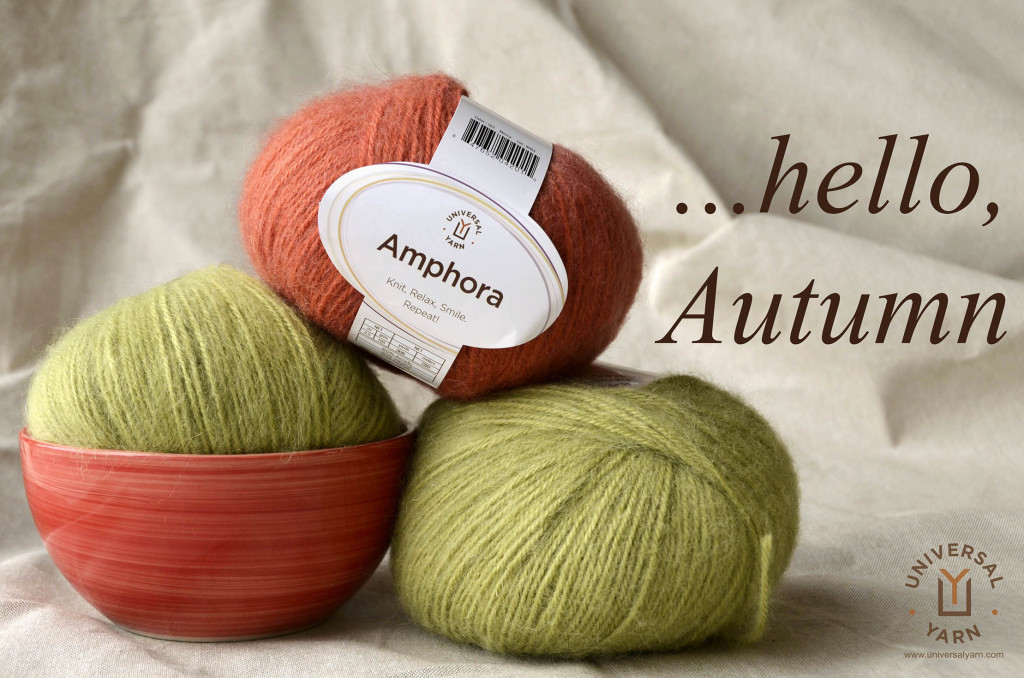 And now it's official.  A gray, rainy day with a dropping temperature – even here in the South we can't deny it anymore.  Cold weather has settled in.  It seems like a good time to share some of our favorite Fall patterns, especially ones that we think deserve more attention.  Pull up something pumpkiny and spicy and let's dive in.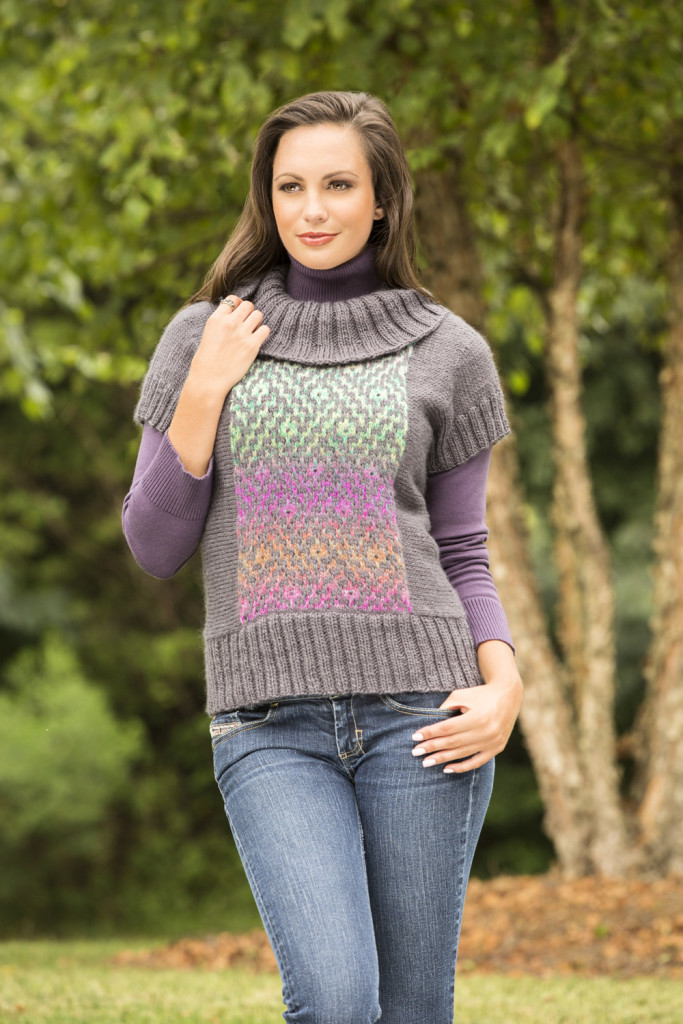 Sandi Rosner's Pacific Heights Pullover is a fave.  Originally made with the now-discontinued Classic Shades Solids for the gray portion, This would work beautifully with Deluxe Worsted Superwash (220yds/100g).  Keep the Classic Shades (197yds/100g) for the front and back panels, though.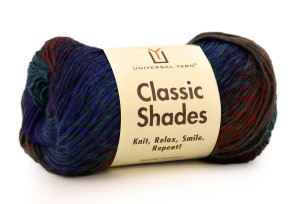 Pick a bright color as Sandi has or something more subtle, depending on how much of a lift your mood needs to get you through these shortening days.  I'm thinking maybe something dark for the main color, but then with my favorite 719 Midnight Ride (right) for the slip stitch panels.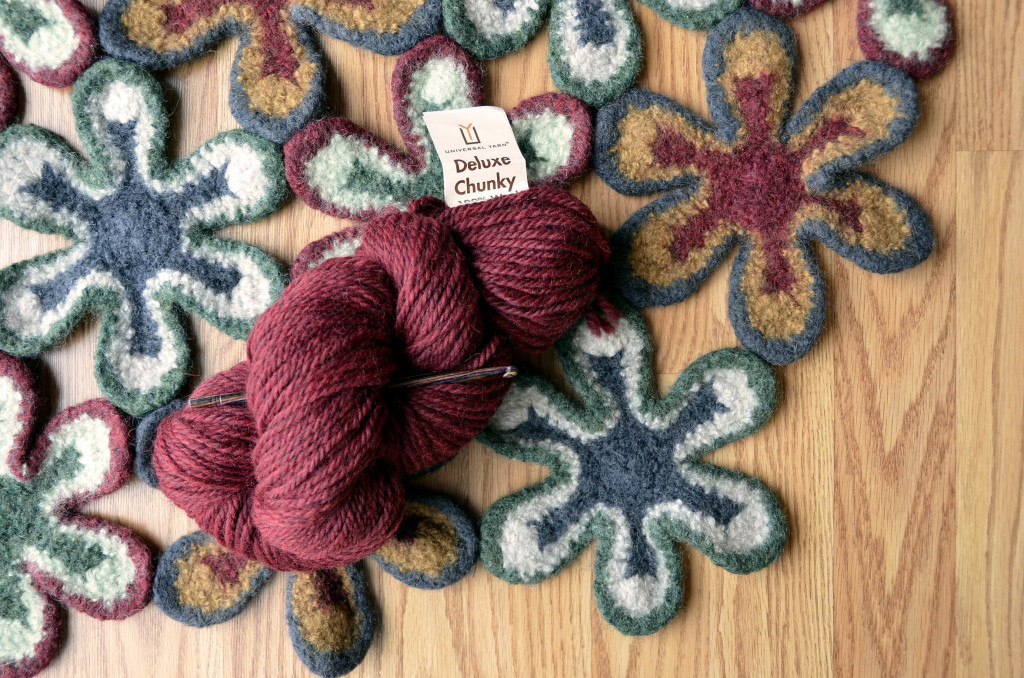 The crocheted Hearth Rug in Deluxe Chunky (120yds/100g) is another unsung hero.  I like how easy this is to customize.  Add more motifs, change the color to match your decor – this is one that you could really make your own.
The motifs are made separately and then sewn together, making it a great large-scale project that can still fit in your project bag.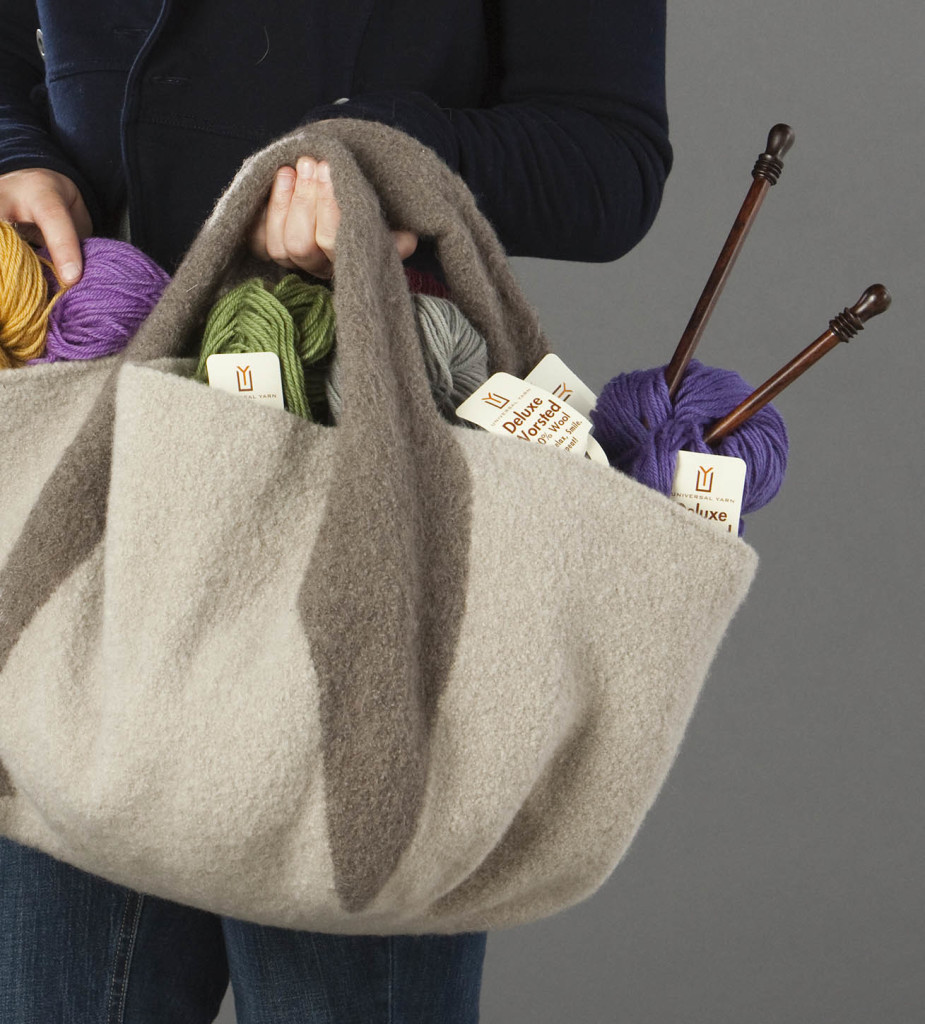 And speaking of project bags, Drew Emborsky designed the practical and beautiful Felted Flat Bottom Tote in Deluxe Worsted (220yds/100g).  As the name implies, the bag sits flat, making it great not just as a take-along but as a bag to sit beside you as you knit on the couch on those cool nights.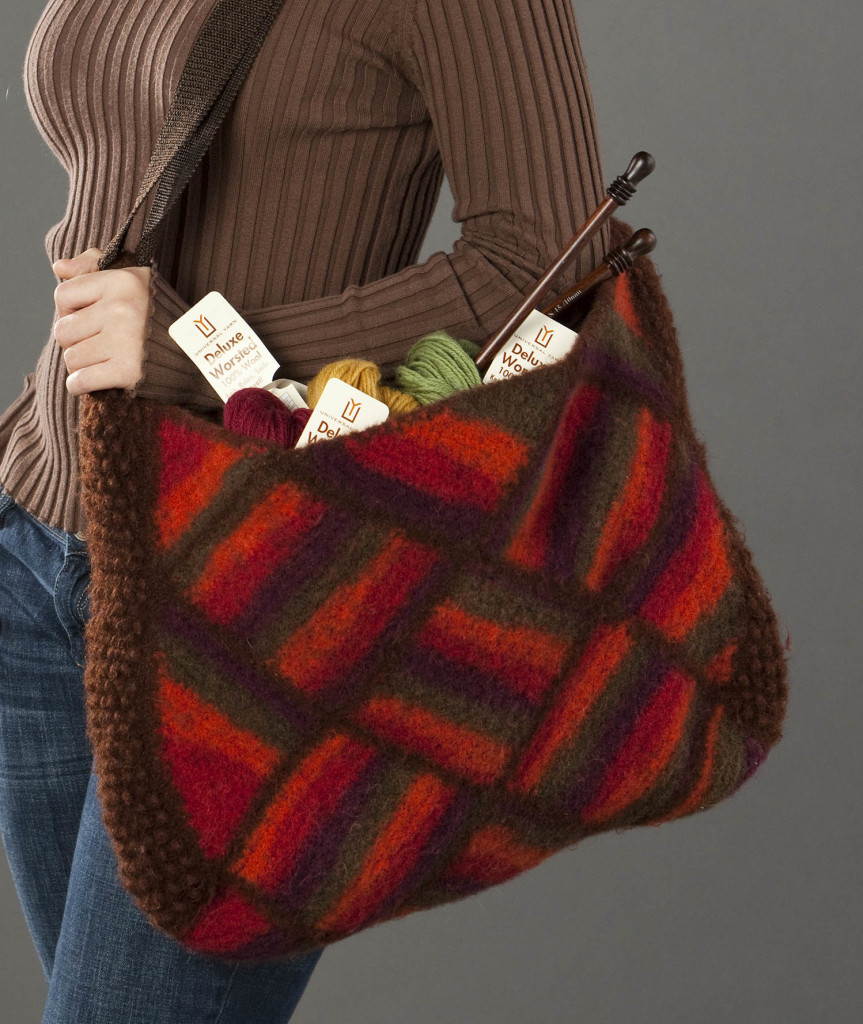 Also from Drew Emborsky, the Felted Faux Entrelac Crochet Tote was originally done in discontinued Deluxe Worsted Long Print, but would look fabulous in any of the gazillion* colors of Deluxe Worsted that are available.  (*note: it's actually 138 colors.  Gazillion is just how it looks all in one place.)
Formerly only available as part of a printed leaflet, we've made both of Drew's felted patterns available for free exclusively for our local yarn store partners.  Ask your LYS to download a copy for you.
We hope you find some inspiration to tide you through these gray days.  Snuggle up with some good yarn and enjoy!
Happy crafting!