It's Free Pattern Friday!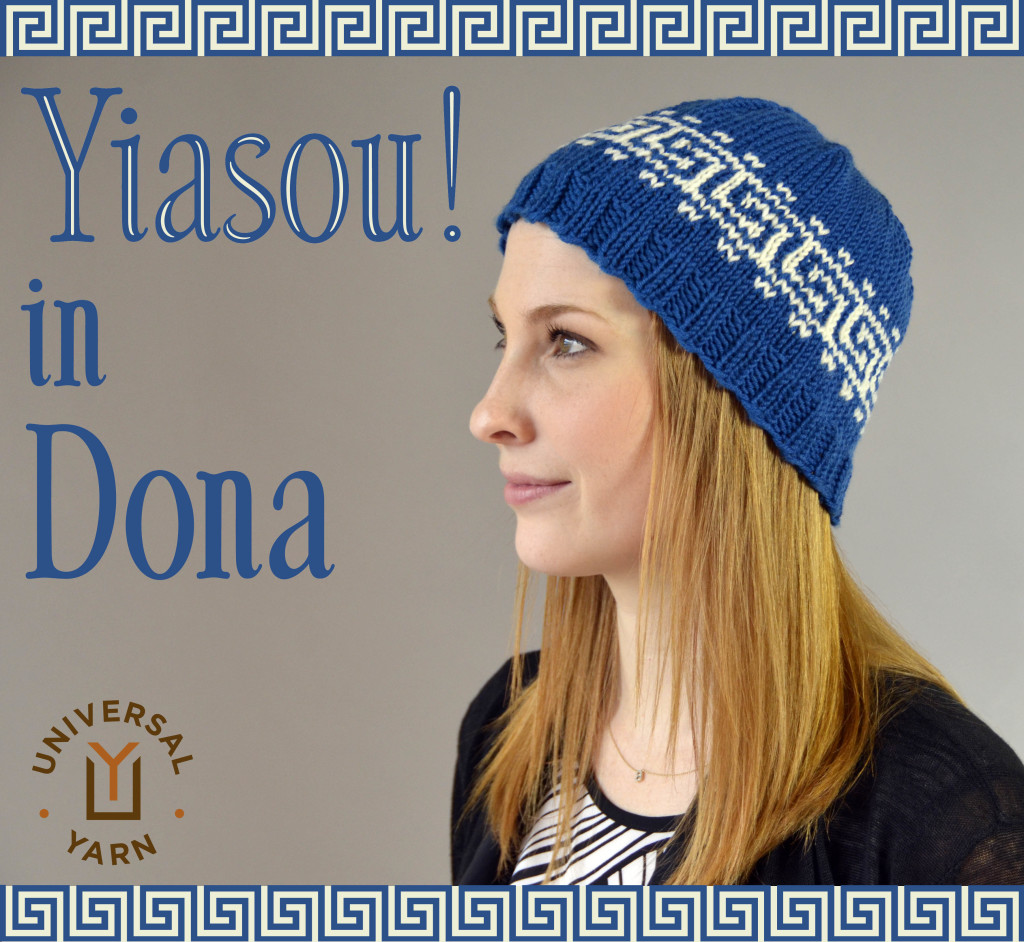 Today, the Yiasou! Hat in Dona.
I designed this hat because I've been thinking about my father a lot lately.  He has a milestone birthday coming up soon.  I'd tell you what it is, but the running joke is that every birthday for the past mumble mumble years he has turned 39.  Since I myself have passed that age, this is quite the feat.
When I was a kid, I loved going with my father to the many Greek restaurants here in Charlotte, NC.  My father is an outgoing and friendly person, so he learned enough Greek to be able to greet the proprietors and to say "thank you."  I can still his his hearty "Tikanis!" (How are you?) as we would come through the doors.  Dad makes friends wherever he goes.
This hat is named after his friendliness, and also our city's huge annual Greek festival called Yiasou! (Hello!).  It's a fun event with friendly people.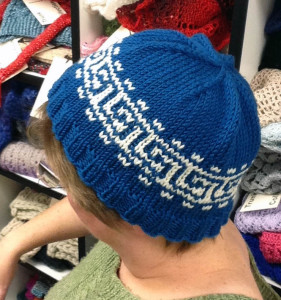 For this hat, I worked 64 stitches on a size 7 needle.  You could increase or decrease by 8 and have the Greek Key chart and the top decreases work out.  (Picture of crown at right.  Hey, you try to take a selfie of the top of your head.)
Dona (126yds/50g) was a good choice for this.  It's exceptionally soft and springy, machine washable, and the colors are vibrant and bold.  I had enough Dona left over that I'm considering making another hat, but with the colors reversed.
Here's hoping you connect with someone this weekend, whether an old friend or a new one, who puts a smile on your face.
Happy knitting!