It's Free Pattern Friday!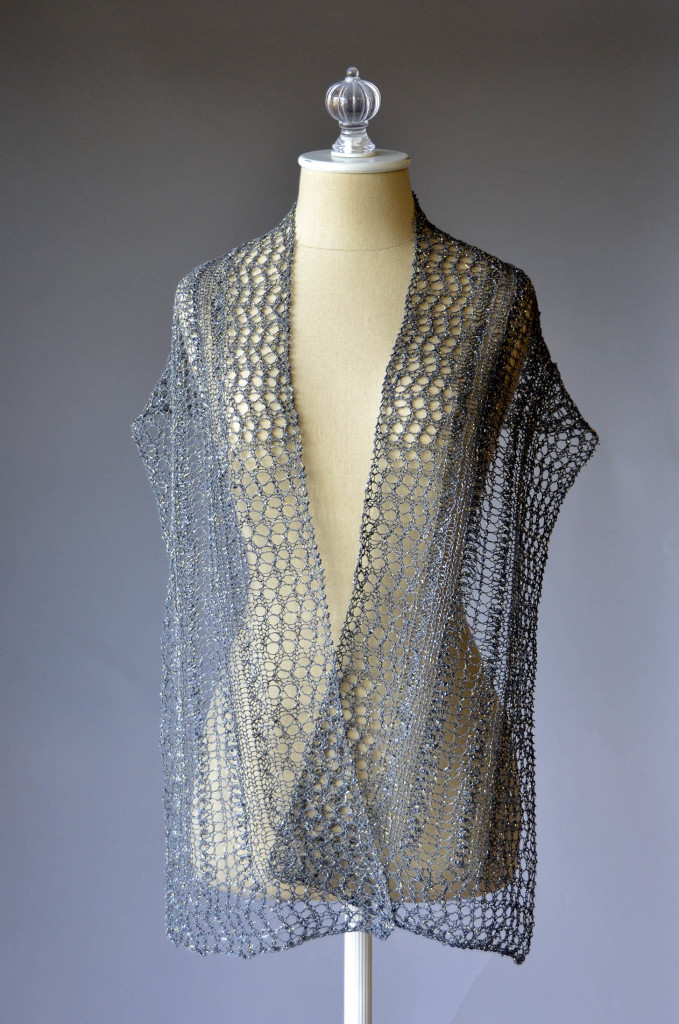 Today, the Starry Road Scarf in Universe.
Breathtaking, isn't it? Universe (246yds/50g) is the yarn we created specifically for our tenth anniversary, and it's unlike anything else out there.  A cotton/linen blend held with a metallic strand, wrapped in polyamide for greater strength, it's perfect for lacy shawls and scarves like the Starry Road Scarf.
Knit from end to end, this pattern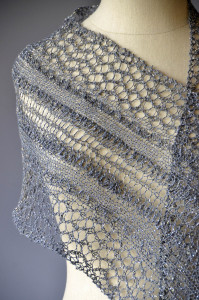 is written and charted.  An open central path bordered by stockinette and small cables runs the length of the scarf like a road among glittering stars.  The disparate elements, including cables, lace, and four-stitch decreases, make this a rewarding project for intermediate knitters and those wishing to hone a variety of skills.  And since it's only a two-ball project, this scarf will cost less than the perfect dinner out that you'll wear it to.
We hope you enjoy this celestial pattern, and that you find time to look up at the stars and make a wish this weekend.
Happy knitting!