It's Free Pattern Friday!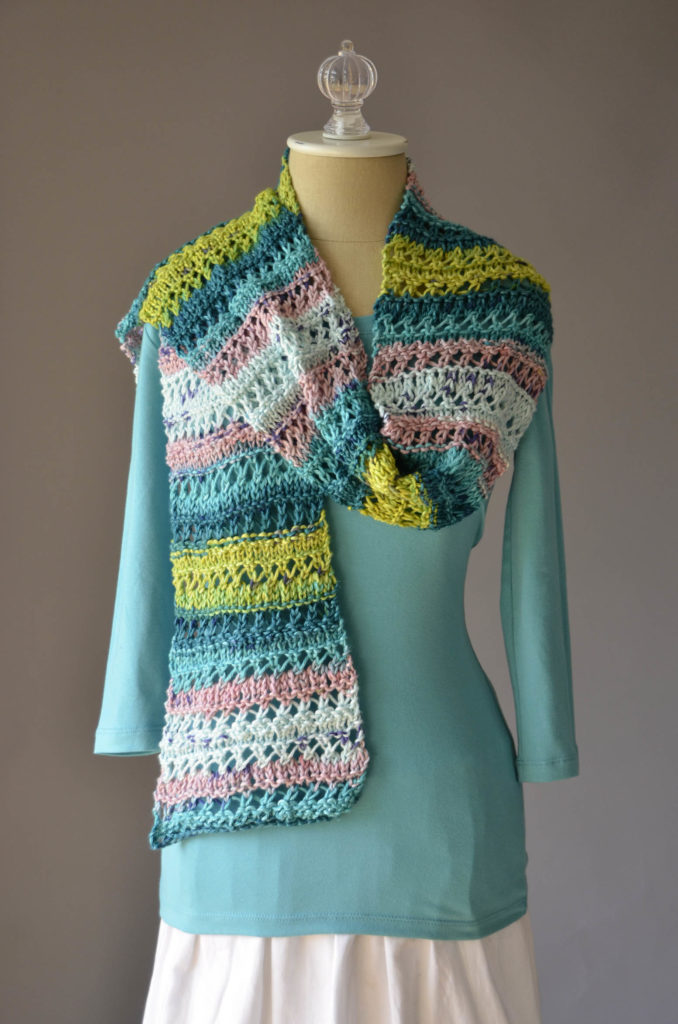 Today, the Reversa-Lace Scarf in Cotton Supreme Batik.
Self-striping yarn can be a blessing or a curse.  It looks so pretty, but sometimes when you actually knit it up it does unexpected things… and not in a good way.  That's one reason Cotton Supreme Batik is a great choice for this pattern.  The striping repeats are very predictable, and they don't overpower the lace pattern.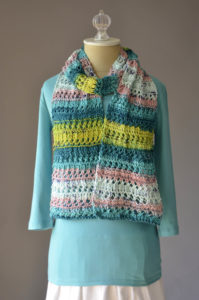 This two-ball scarf in color 37 Mint Flower uses k2tog and yo to create its eyelets, making this a good basic lace pattern for beginners.  It's more sophisticated than a simple netting, but there's nothing too fiddly to deal with.
I love the way the striping matches up on both sides, and the way the lace shows rather than the yarn.  If you're going to bother with a pattern, you want your work to show!
We hope you have a great weekend, with plenty of time to enjoy this beautiful May weather.
Happy knitting!