It's Free Pattern Friday!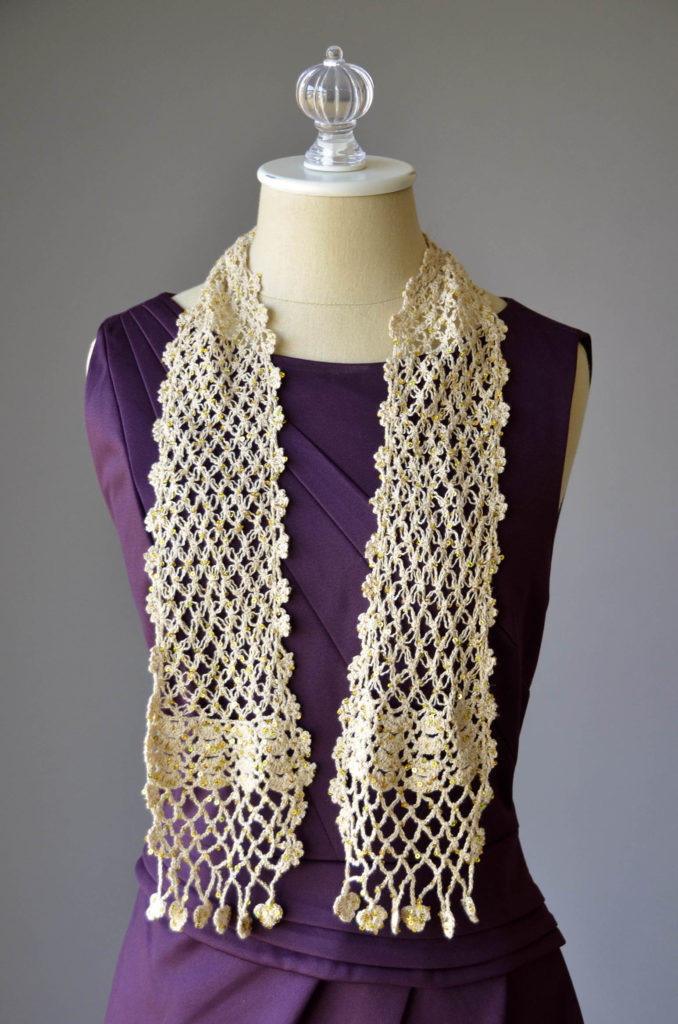 Today, the Florin Scarf in Cotton Gold.
Crocheted in Rozetti Yarns sparkling sequined Cotton Gold (200yds/25g), this scarf is named Florin after the golden coins you might find in a dragon's hoard.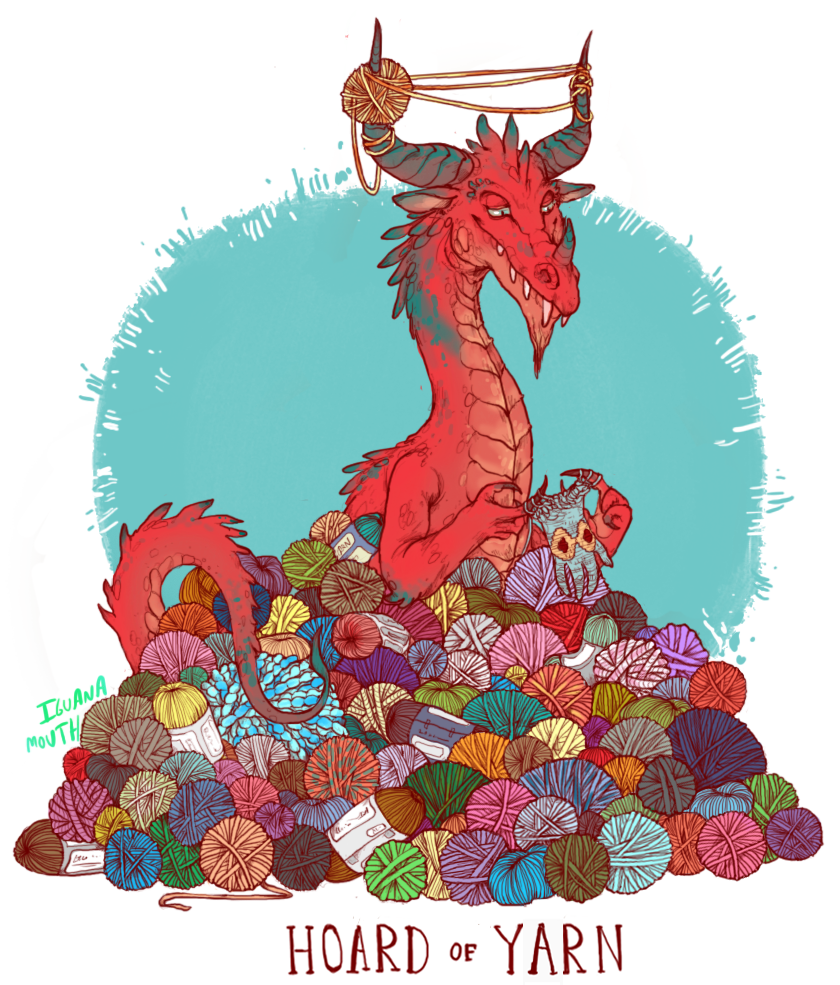 Wait, wrong hoard.  Although I do want that hoard.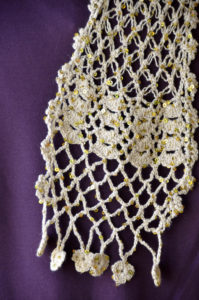 There we go.  The glittering gold sequins catch the light in dramatic fashion.  Having worked with this yarn personally, I can tell you that those sequins are really on there – I've never had one come loose.
Cotton Gold works great paired with another yarn to add some bling (Crinkle Cowl, anyone?), or on its own as in this one-ball scarf.
The body of the Florin Scarf is worked in two directions.  First, the main scarf body is worked to one end, and the End Section is crocheted.  Then the other End Section is crocheted into the beginning chain of the other side of the scarf body.  Finally, a border is worked around the entire outer edge of the scarf.  Lastly, put on your glittering masterpiece and feel like the fabulous person you are.
We hope you have an amazing weekend of crocheting and enjoying your yarn hoard!