It's Free Pattern Friday!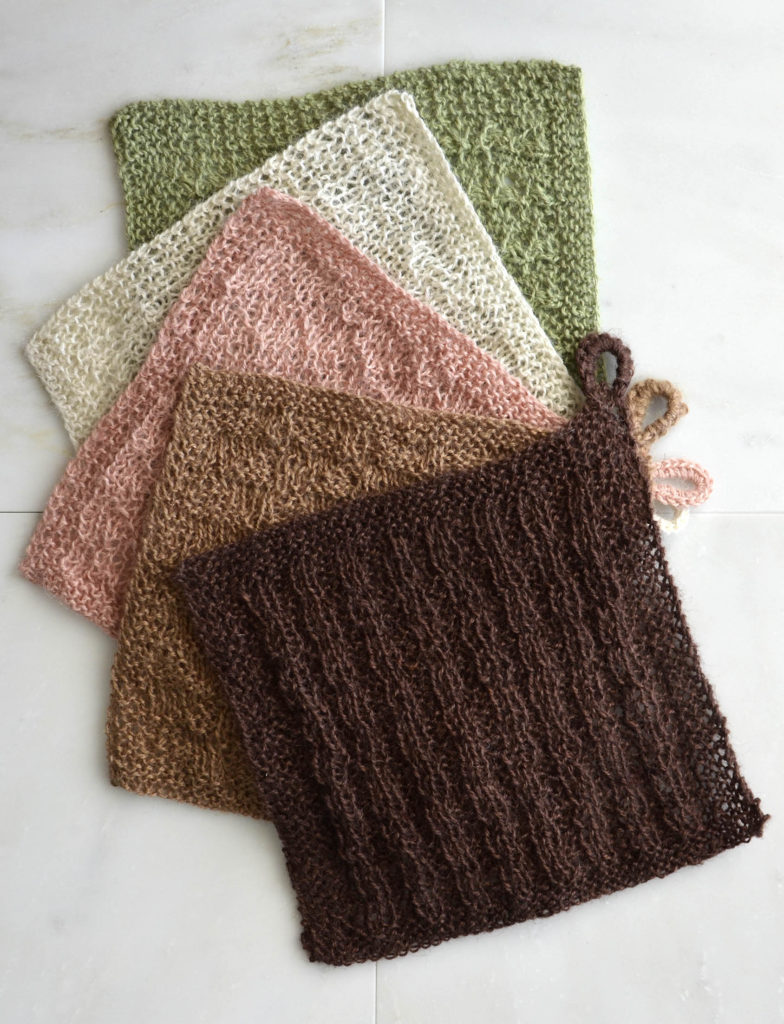 Today, Stitch Sampler Cloths in Java.
We're very excited about Fibra Natura Java (219yds/100g), our new 100% hemp yarn.  This is a perfect application for it too – it works great for home decor projects.
This is the first Free Pattern Friday we've done in this yarn, although we do have a few free patterns in Java that haven't yet been highlighted.  Have you seen the Crochet Baskets at right?  Love 'em!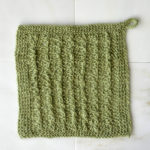 These cloths are designed to be basic samplers for those who are just getting their feet wet (no pun intended).  The cloth in color 104 Pistachio, right, uses increases and decreases, but the other four are strictly knit and purl.
All are written and charted, so they do double duty for those who want to try out reading charts without the risk of losing a stitch in a big lace project.  My reason for knitting them is simpler: the cloths are just plain pretty!
We hope you have a safe and happy Independence Day holiday.
Happy knitting!