The Week of Major Patterns continues!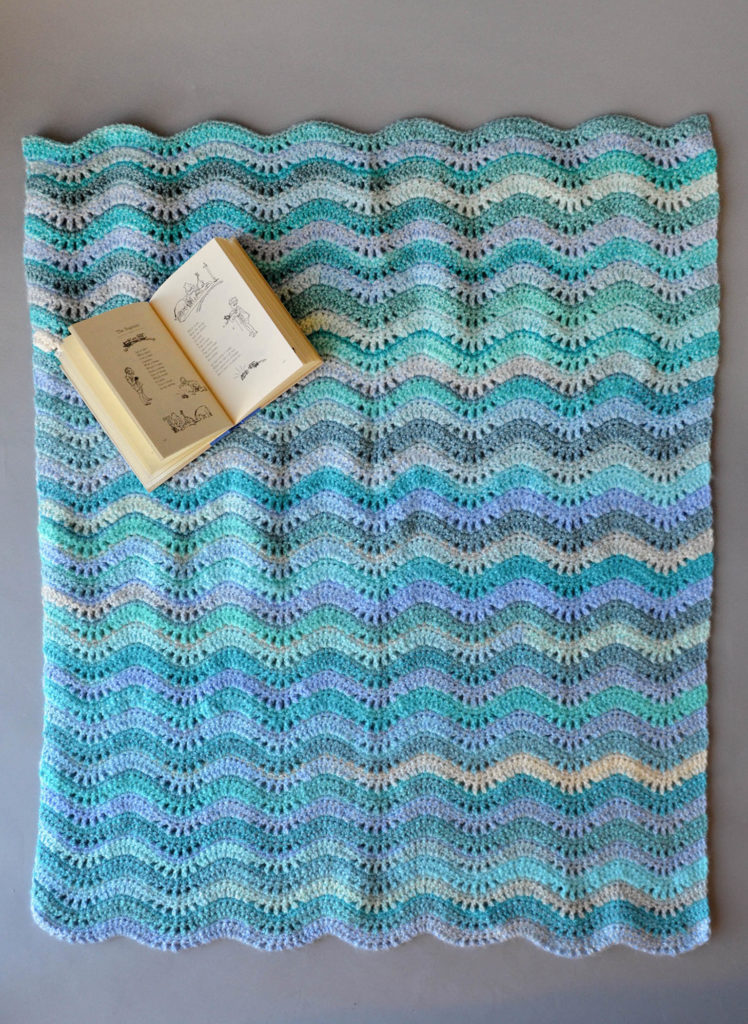 Today, the Inchworm Baby Blanket in Major.
We love this design for the way it uses Major's self-striping qualities.  Two complementary colors, 103 Capri and 105 Aloe, are swapped every other row.  Crochet two rows with A, then two with B, etcetera.  There's no need to cut colors, you can just carry them up the sides as you go.
This free pattern is written and charted.  It's a six-row repeat that's easy to memorize.  Pretty timely for those of us who need a jump start on making gifts!
Tune back in tomorrow for another Major pattern!  Happy crafting!