You can read through the entire tale of the moto jackets on previous blog posts here, here, here, and here.  It took a few near all-nighters, but the moto jackets got finished by my goal of TNNA last weekend. Yay!
Here are myself and Yonca wearing them in the booth: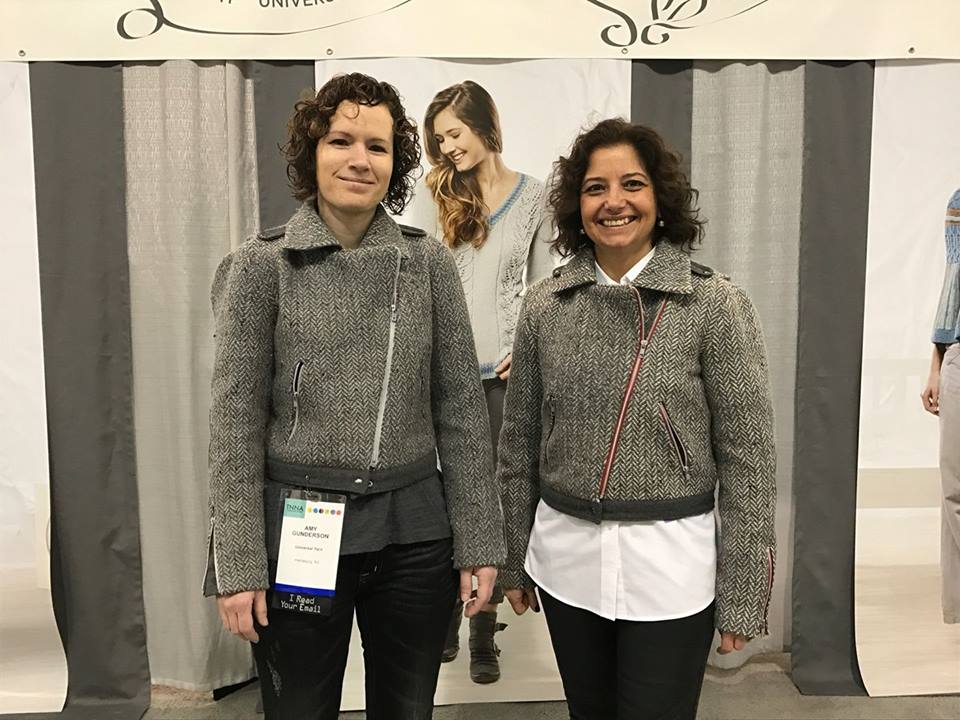 For those who aren't familiar with TNNA, it stands for "The National Needlearts Association" and is our industry trade show. The winter show took place in San Jose just this past weekend. It's an opportunity for our LYS customers to swing by our booth and see all our new yarns, colors, and designs. We love meeting customers in person – thanks to everyone who attended!
After returning from our long weekend, Heather kindly snapped some detail shots of the jackets.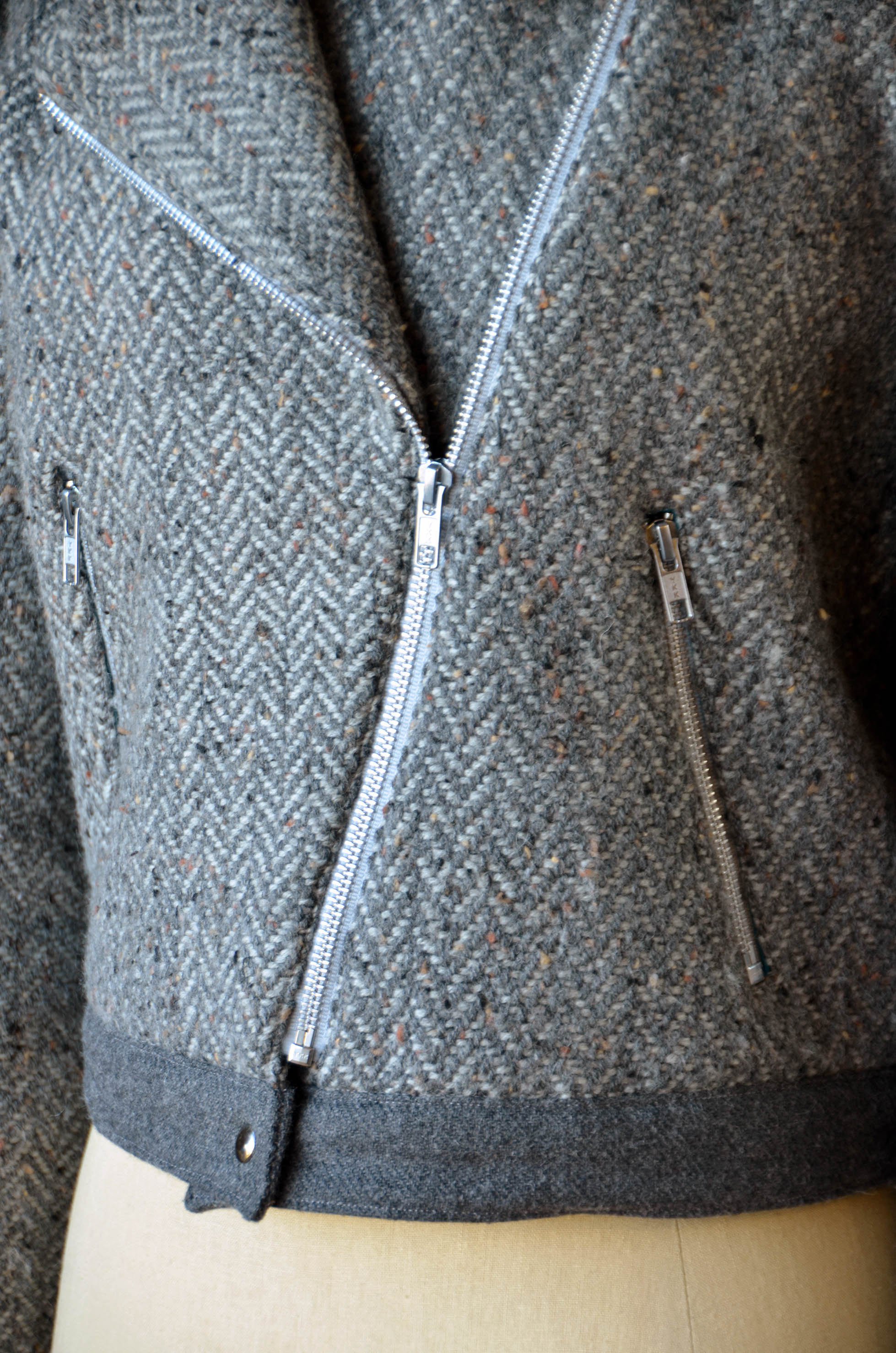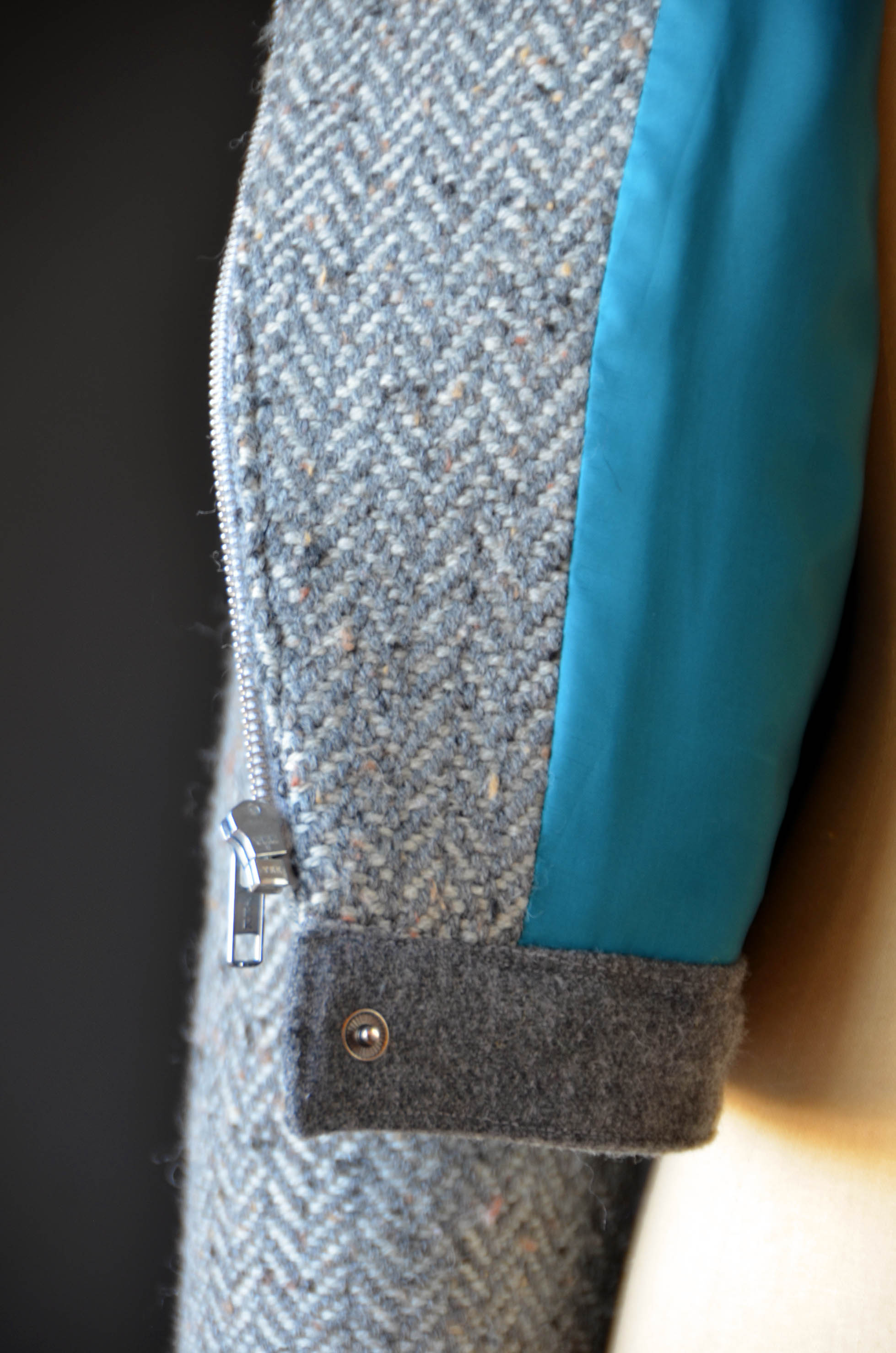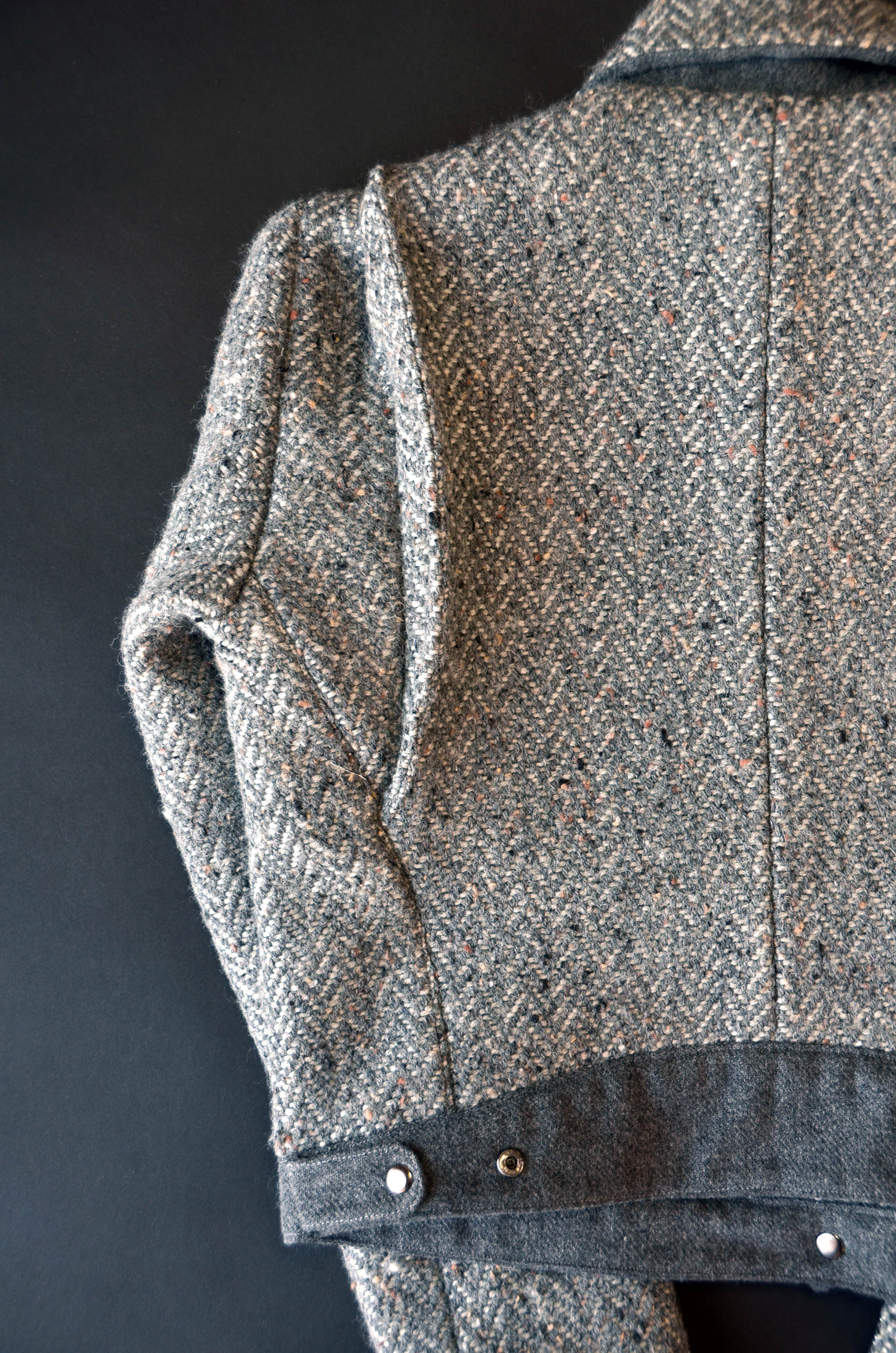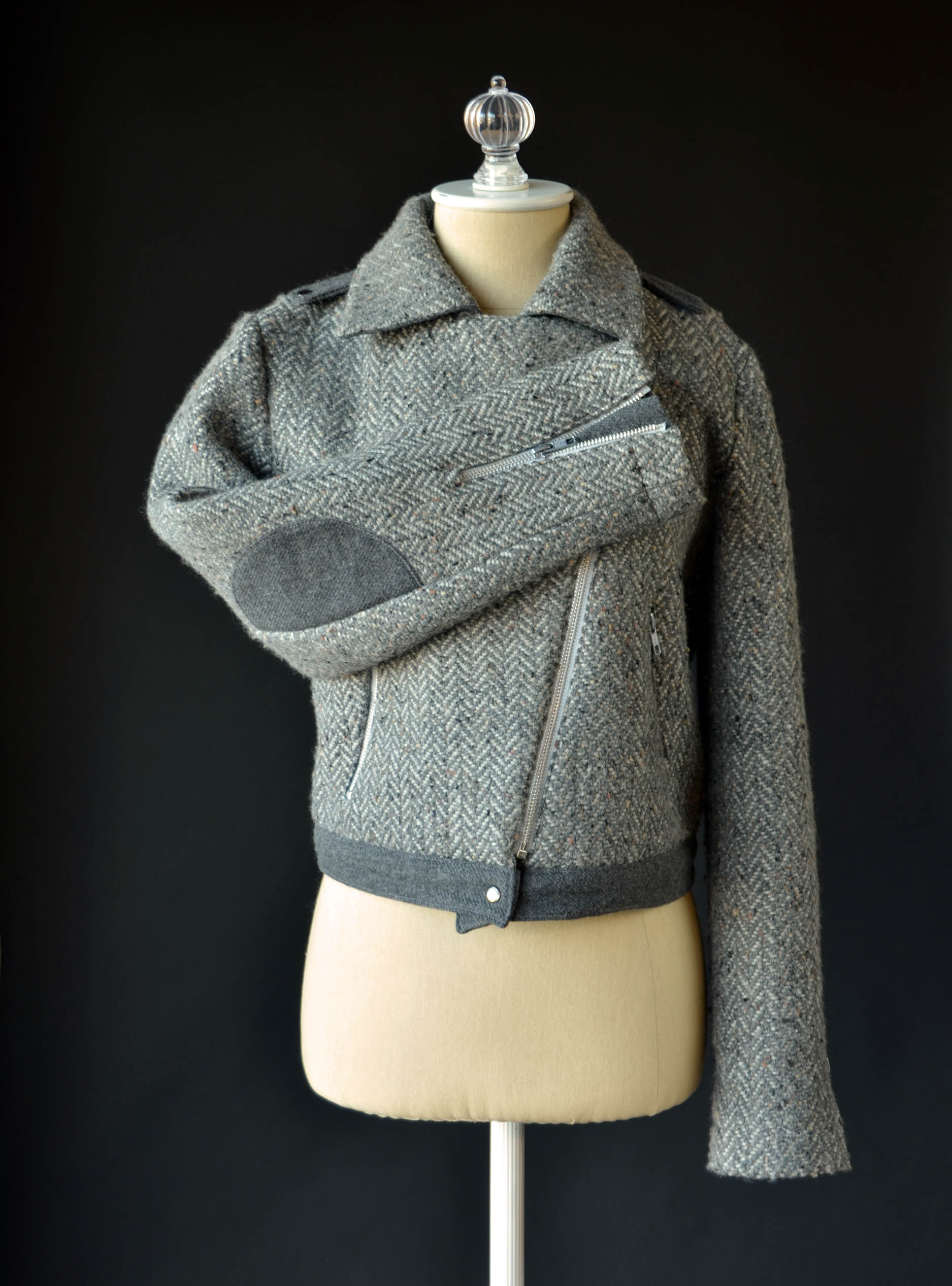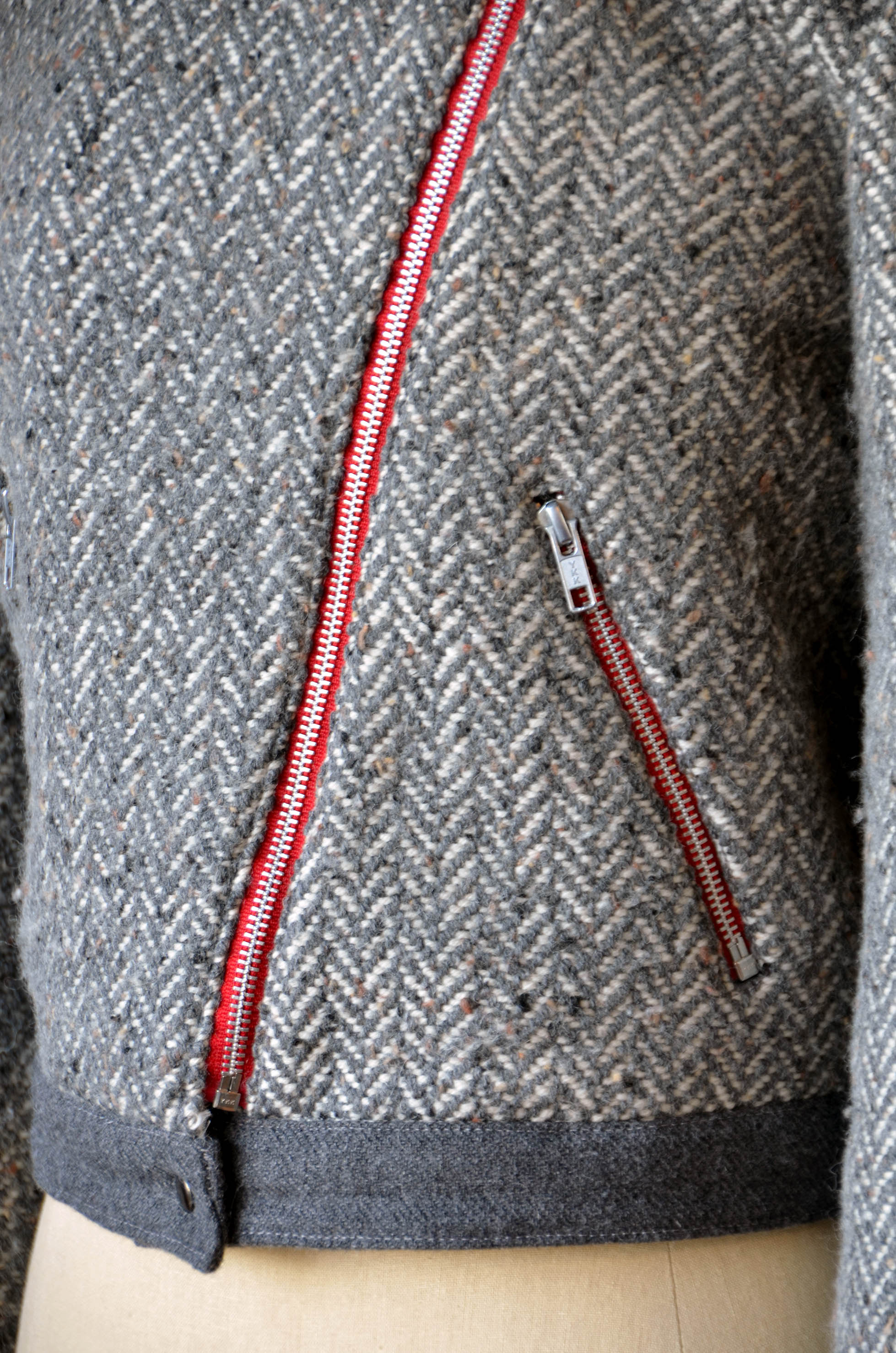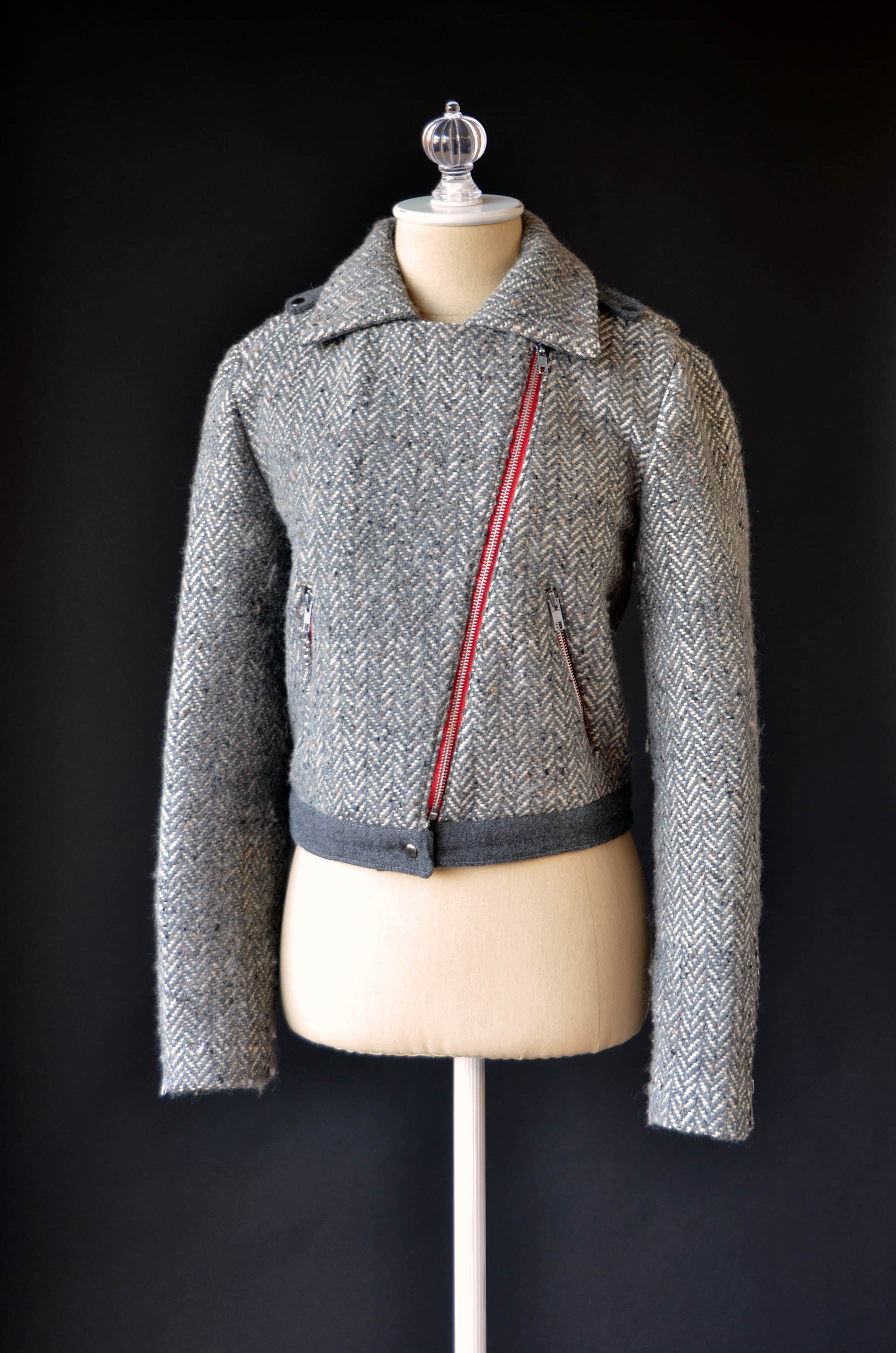 Next time, I'm going to be back at the rigid heddle loom with some of our Ready to Dye yarn and some experimentation!