Last year, I wove a scarf utilizing the variegated effects of Bamboo Pop. You can find that post and all of my warping and weaving photos here.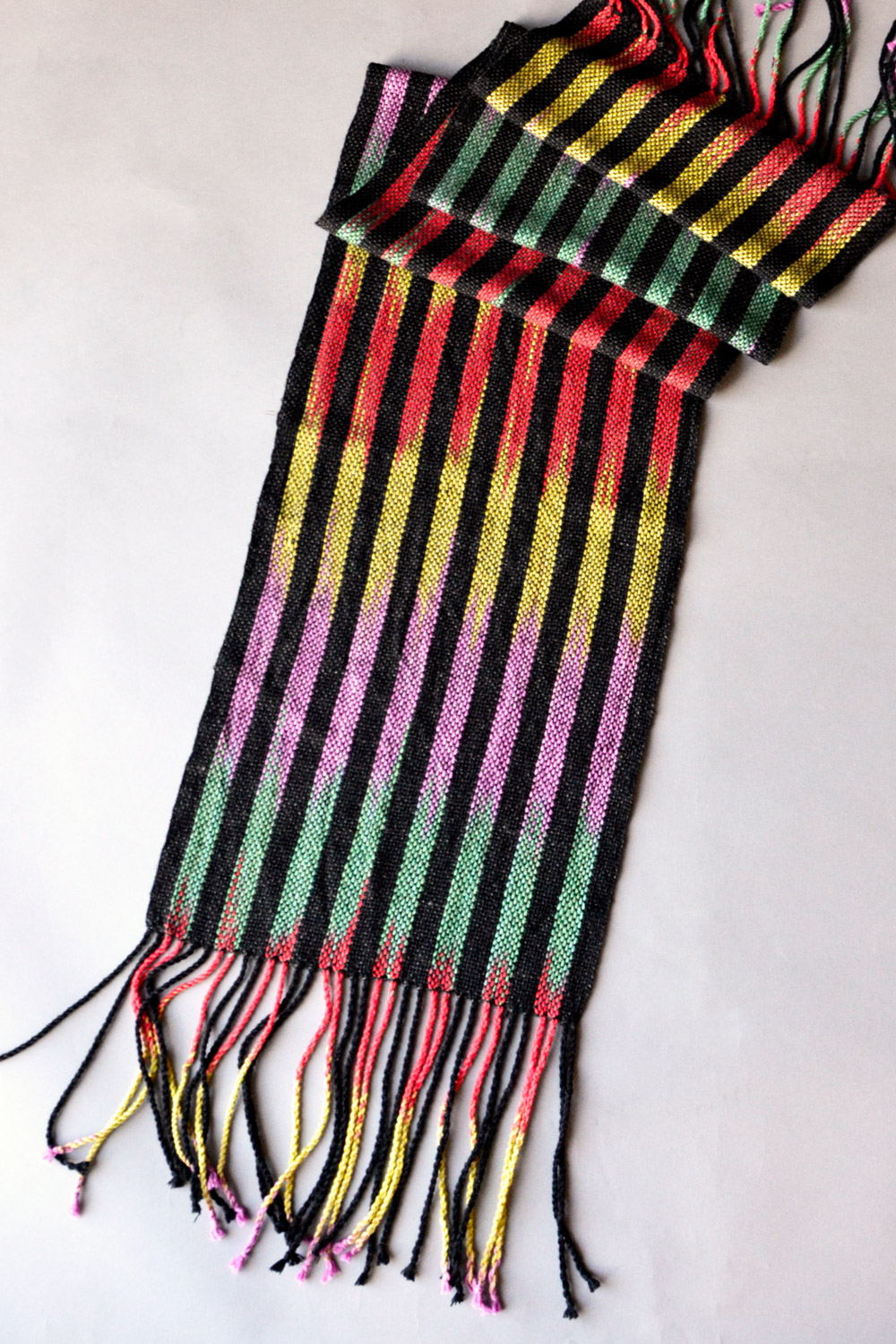 For my second go at this scarf, I decided to try one of our tonal multis in Bamboo Pop. I chose 205 Brilliant Blues + 120 Graphite for the warp. I wove with Whisper Lace 104 Fog as weft. This project takes just one ball of each color for a substantially sized scarf.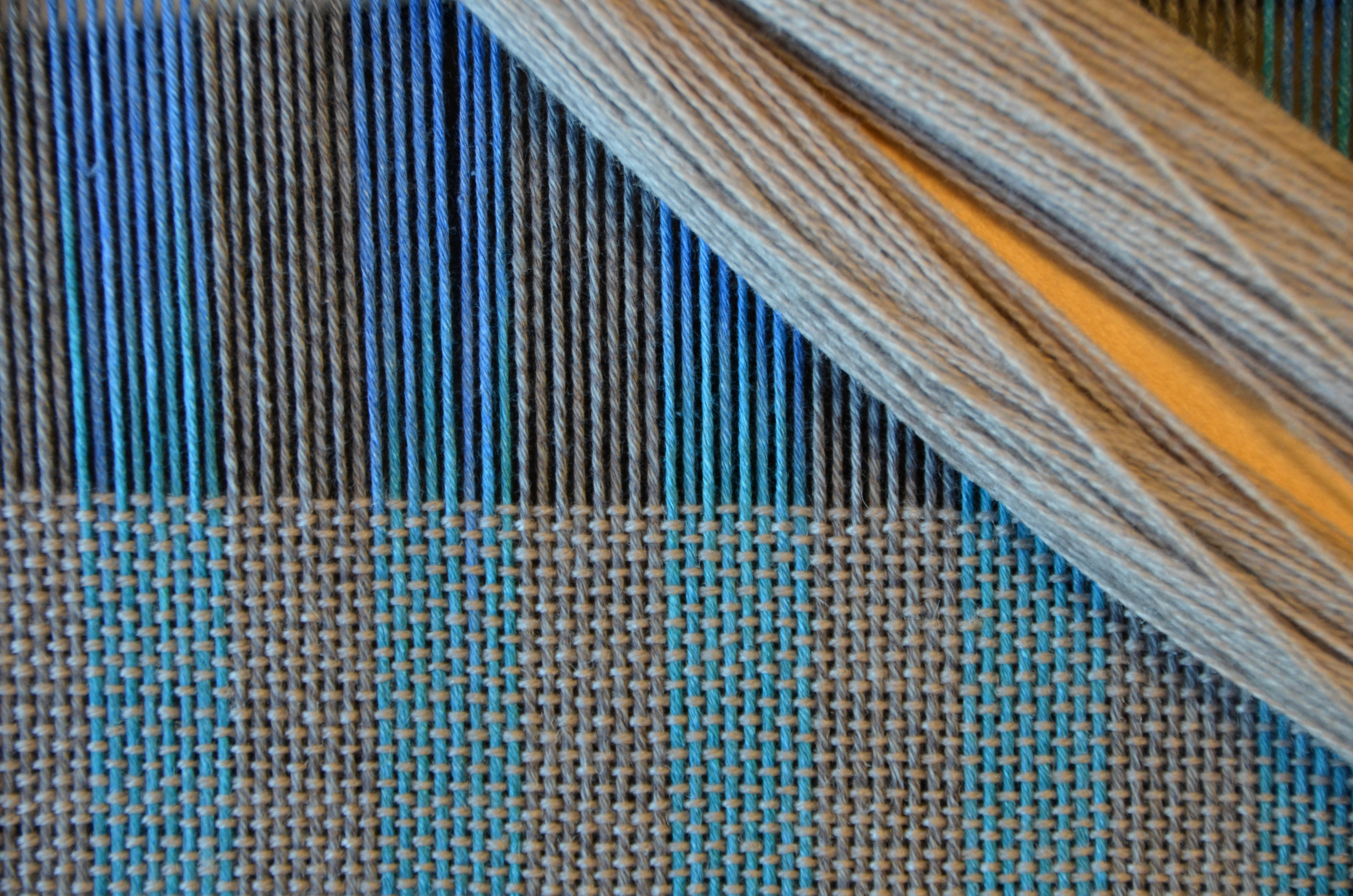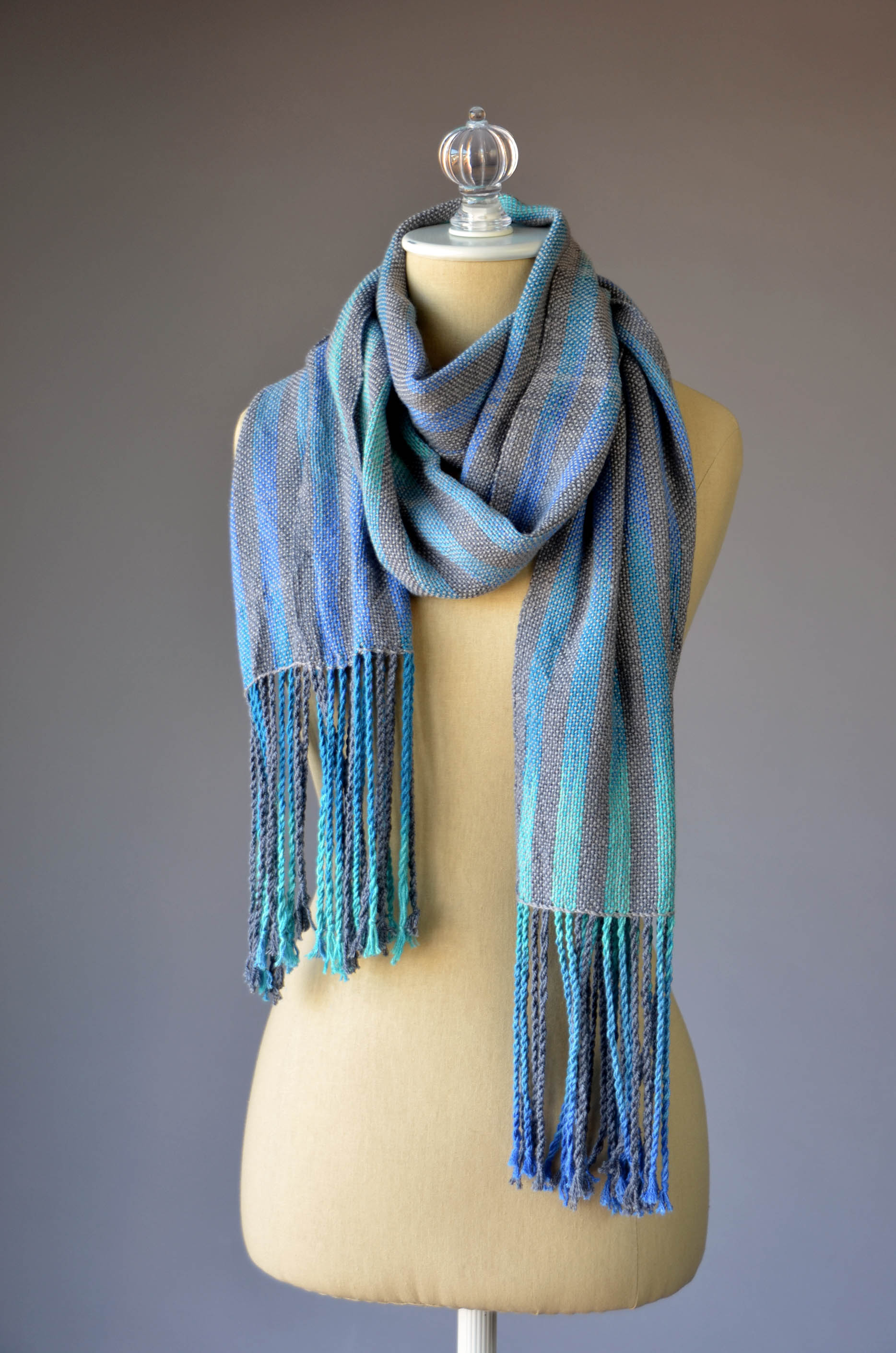 This blue-gray version is a more understated look than the original. I was hoping to show that this fun technique can be used to achieve more or less impact – it's all about contrast.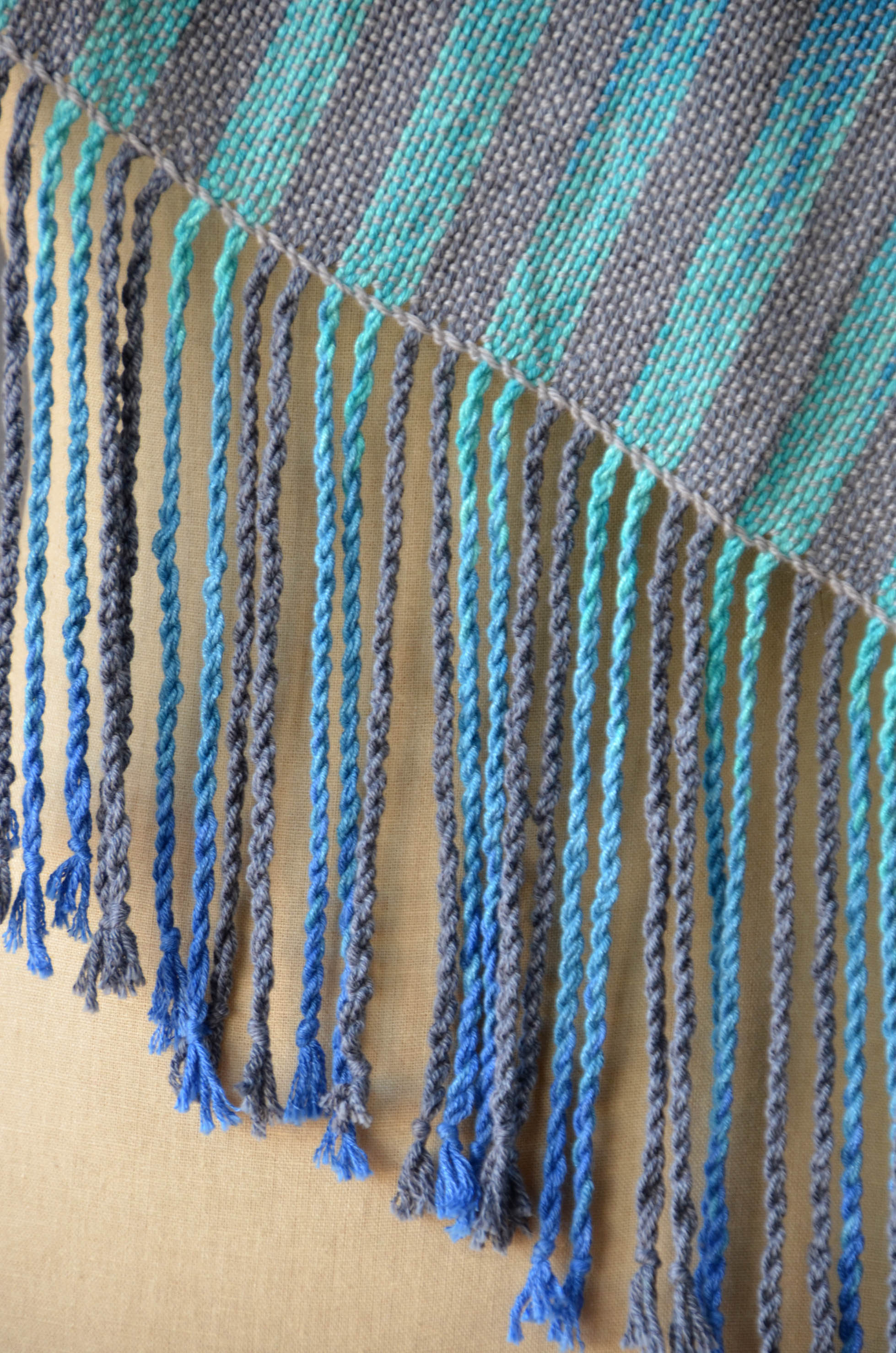 You can see both scarves in person at Stitches United next month. Stitches United is a new kind of multi-craft stitches. In addition to knit, crochet, and yarn, there will also be sewing, weaving, beading, and a lot more! If you're in the Hartford, CT area at the end of April, you should definitely check it out.
See you next time here on the blog with more fun weaving!