It's Free Pattern Friday!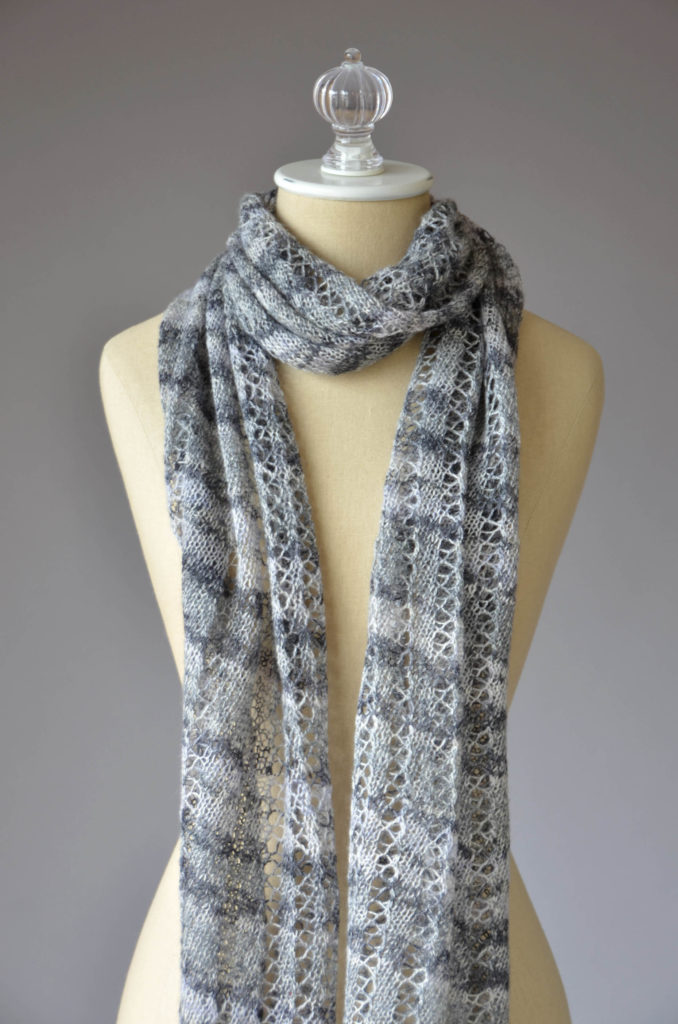 Today, the Augustine Scarf in Whisper Lace.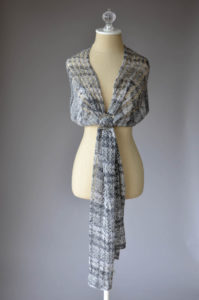 I was so excited to see this piece in our office.  Fibra Natura Whisper Lace (440g/50yds) is one of my favorite yarns, and accessories like this, which are gorgeous but still very achievable to the novice lace knitter, are always welcome.
When the time came to photograph this, I brought a shawl pin from home.  I picked up this JulDesigns shawl pin from an LYS here in Charlotte, and have been waiting for the perfect occasion to break it out.  Jul's designs are so beautiful, and I wanted to show what the right accessory can do for an already lovely garment.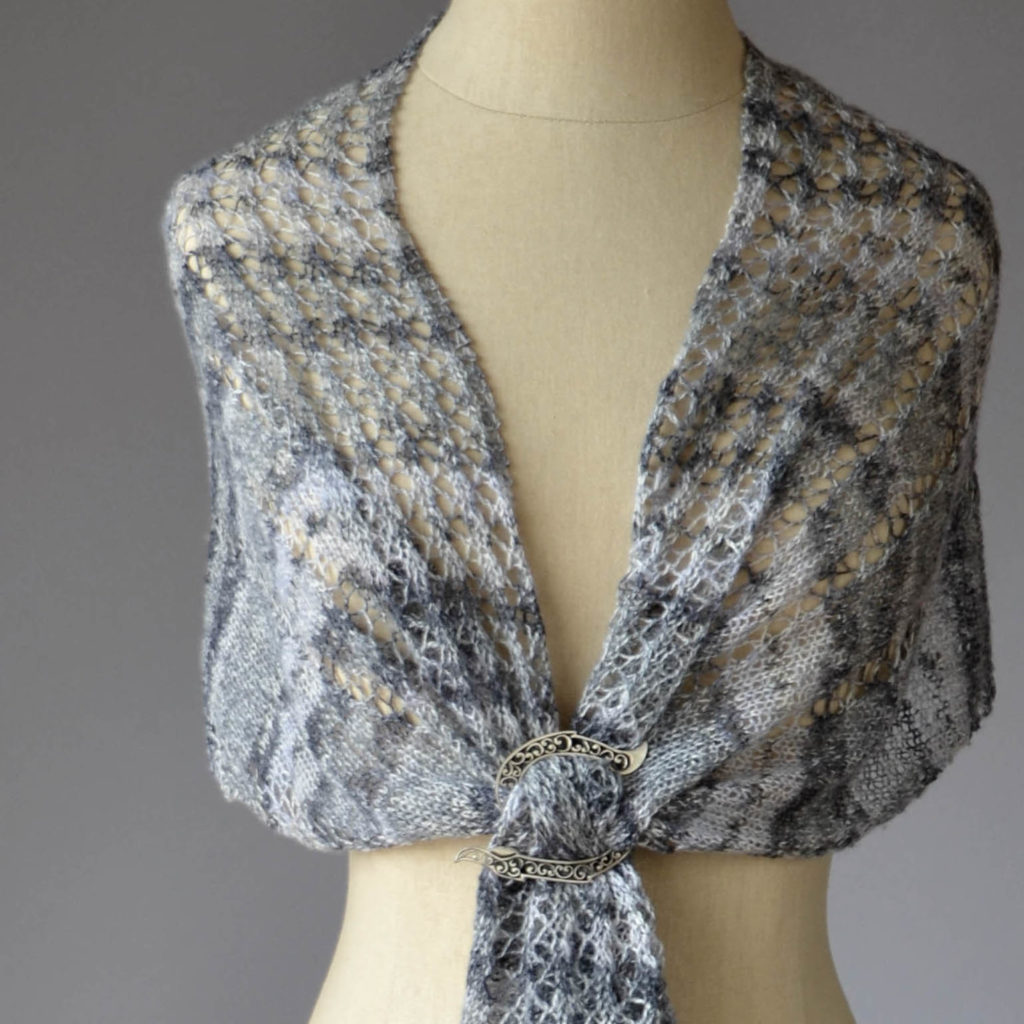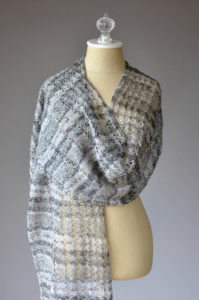 But back to the scarf!  The stitches are simple – knit, purl, yo, and ssk (slip, slip, knit).  The 4-row pattern is written and charted.  The scarf is knit on the bias, and once you've done a couple of repeats it's easy to see what's coming up next.
This is also a great example of what blocking can do for a scarf.  Look at how wide it gets!  There are plenty of options with a fabric this sheer.  Spread it wide or gather it for a more casual look.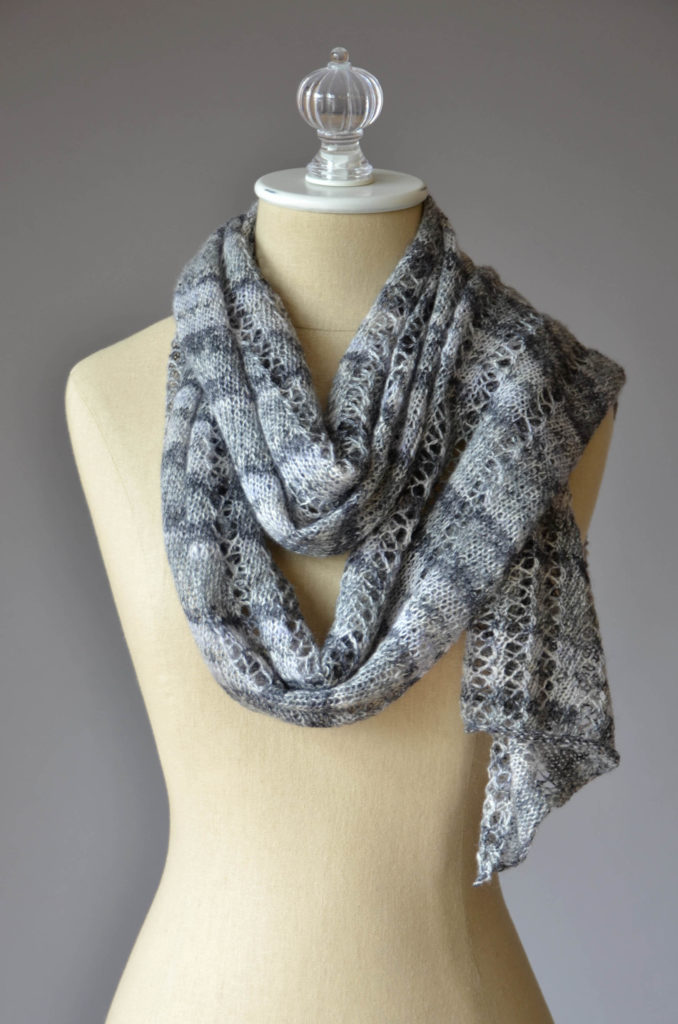 If you're looking for something that's simple but delicate, this is a great choice.  We hope you enjoy it.
Happy knitting!