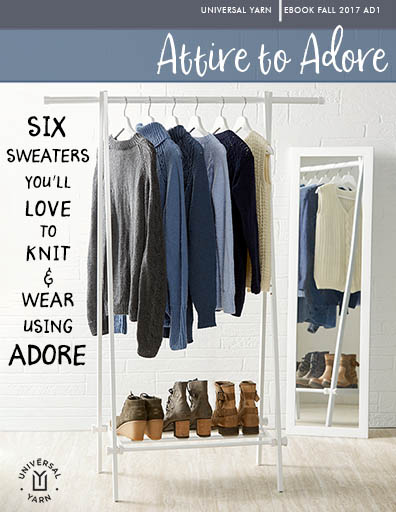 Attire to Adore isn't only the name of our recent Spring 2017 ebook, it's also what we hope you think of it! The six knit garments in this collection run the range from vest to pullovers to cardigans. All projects are knit in one of our newer yarns, Adore.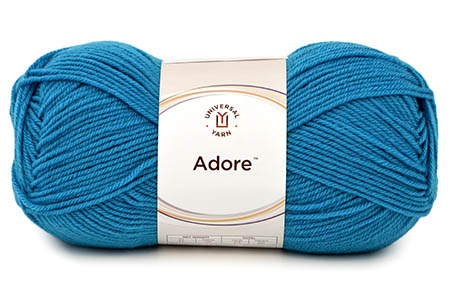 Adore is a blend of superwash merino and anti-pilling acrylic. The anti-pilling acrylic component is the key in a garment that is easy to care for and still looks great after wearing and washing. Adore is a great basic – it has both a luxurious and a practical side, is fantastic to work with, and doesn't break the bank.
Let me walk you through the projects, all designed by Tori Gurbisz and myself (Amy Gunderson):
Sienna Vest is the quickest knit in the book because – no sleeves! If you ever get worn out by a full sweater project by the time the body is done, a vest might just be the garment for you.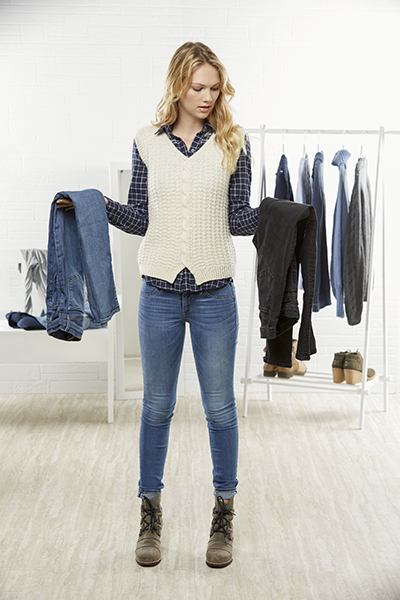 The lower hem is split in the front and a cable starts twisting up the center front like magic! Okay, it's not magic, but it's cool. This same cable eventually diverges at the neckline, maintaining the same ribbing as the cable. This ribbed edging that is worked at the same time as the shoulders means there is no need to work an additional neck edging.
Aurelia Peplum is a sweet little raglan pullover shaped through the inherent nature of dense cables.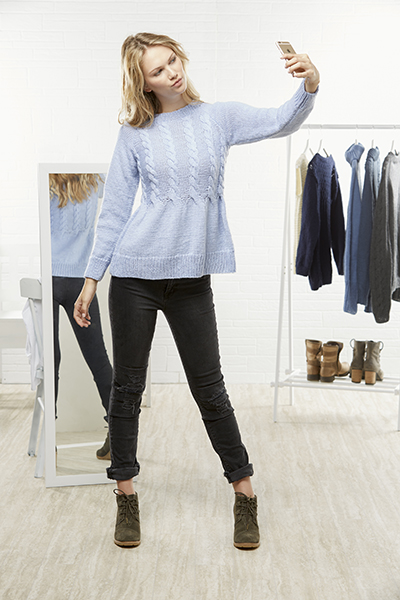 This sweater is knit from the bottom up. The peplum portion of the sweater could easily be made a bit longer if you prefer to wear this with leggings.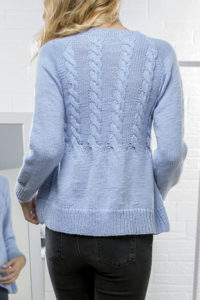 A short-row curved hem and traveling cable panels are the defining features of Crisanta.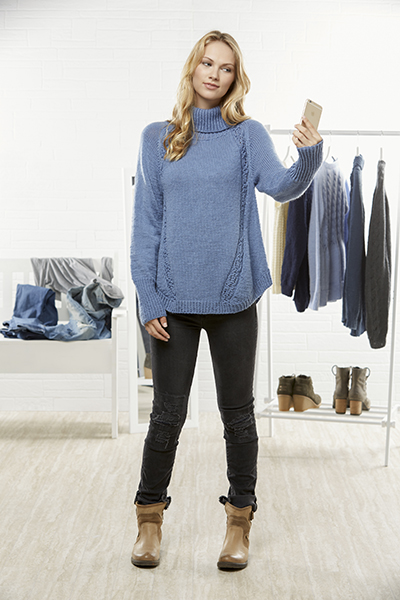 Slightly oversized, you'll want to snuggle the day away in this cozy sweater. A fun little detail is the traveling cable which is echoed in the folded turtleneck collar.
Willow Cardigan has the benefit of set-in sleeves without the actual setting in part.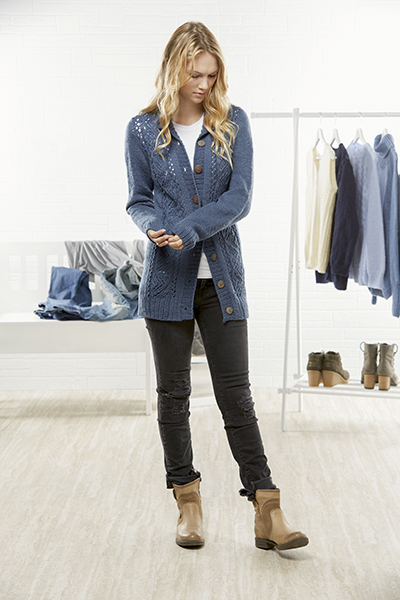 This sweater is knit seamlessly from the top down using Barbara Walker's method of simultaneous set-in sleeves. If you've never tried this technique before you're going to love it – trust me!
A nondescript cable running up each sleeve brings subtle interest to Jora.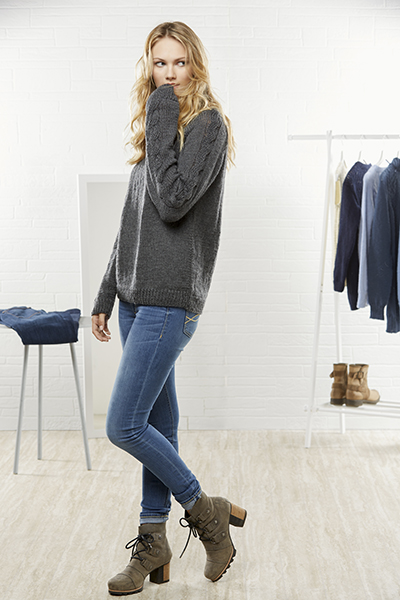 Jora is knit from the bottom up in pieces and seamed, making it a great travel project. This raglan sweater is another wardrobe staple that's easy to throw on with just about any outfit.
The collection's second cardigan, Sorrell rounds out the group.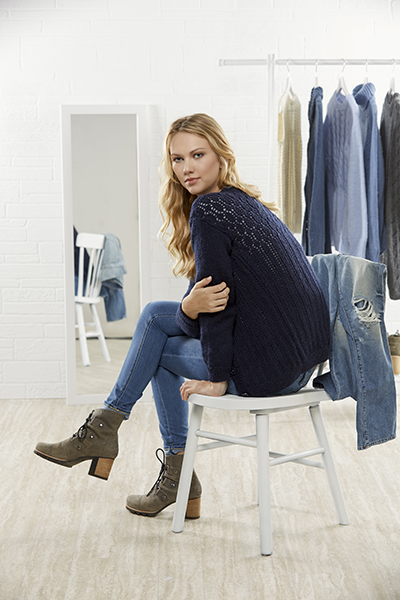 The drop shoulder design incorporates two lace patterns for easy knitting without the stress of much shaping in pattern. Who doesn't love a lace cardigan, particularly one you can throw in the washing machine?