It's Free Pattern Friday!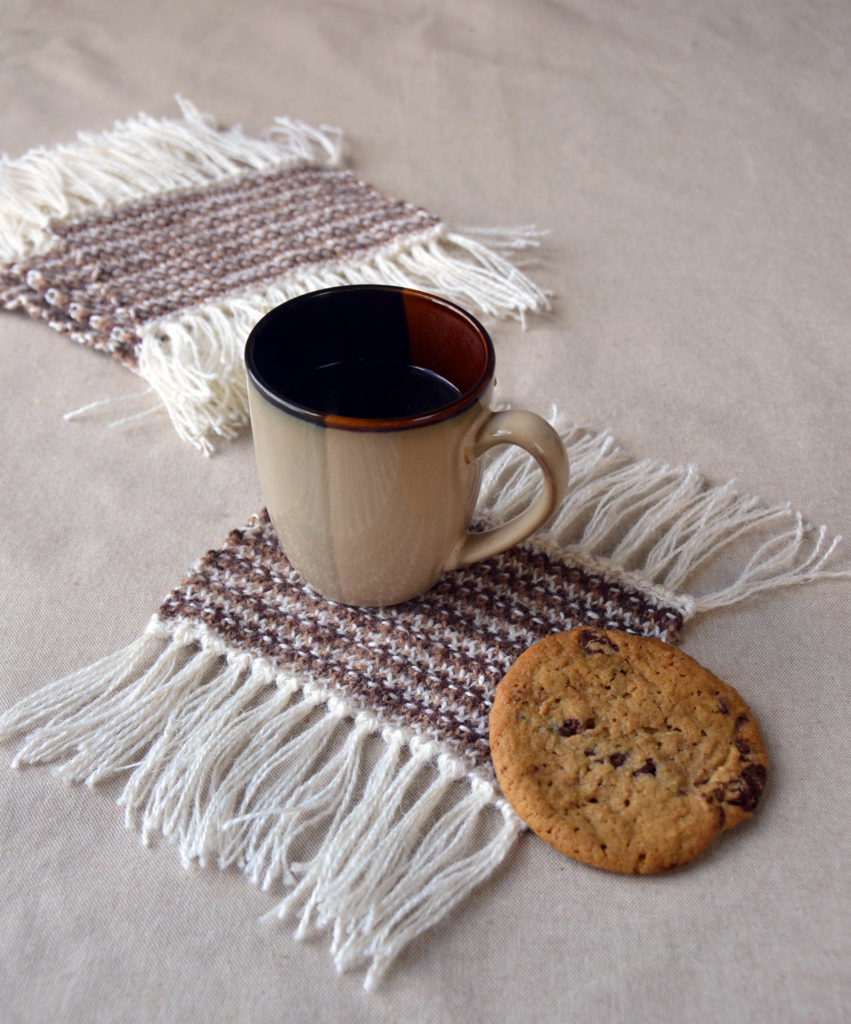 Today, Java Jive Mug Rugs in Java (click for pattern page).
These are a knitting trifecta – quick, easy, and practical.  Wouldn't they make a great housewarming gift?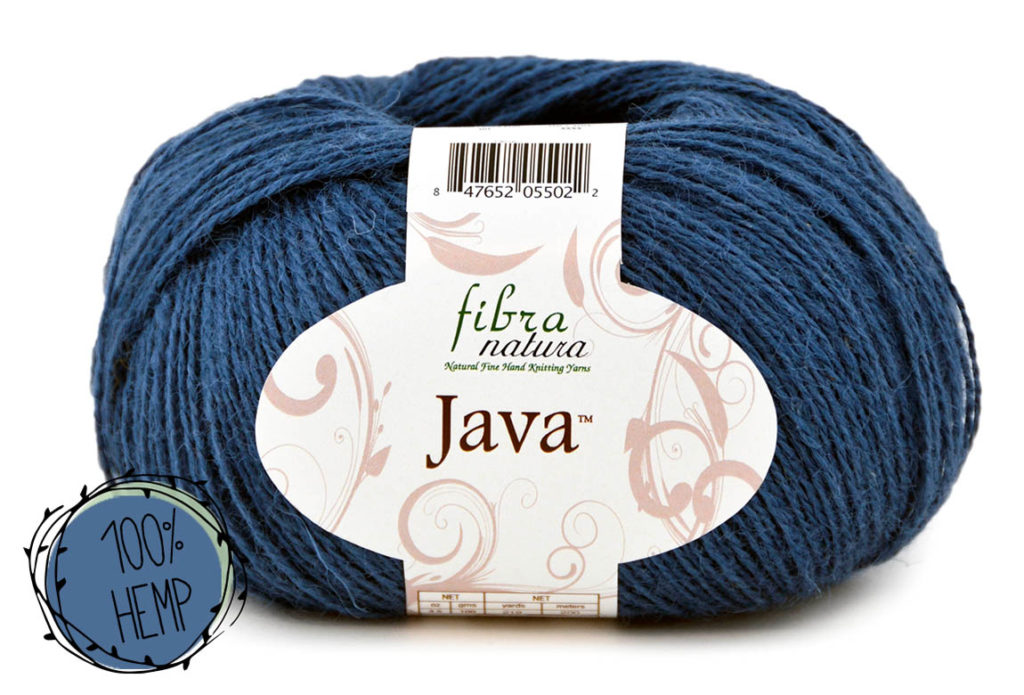 100% hemp Fibra Natura Java is sturdy enough for this very usable home dec project, as well as being machine washable.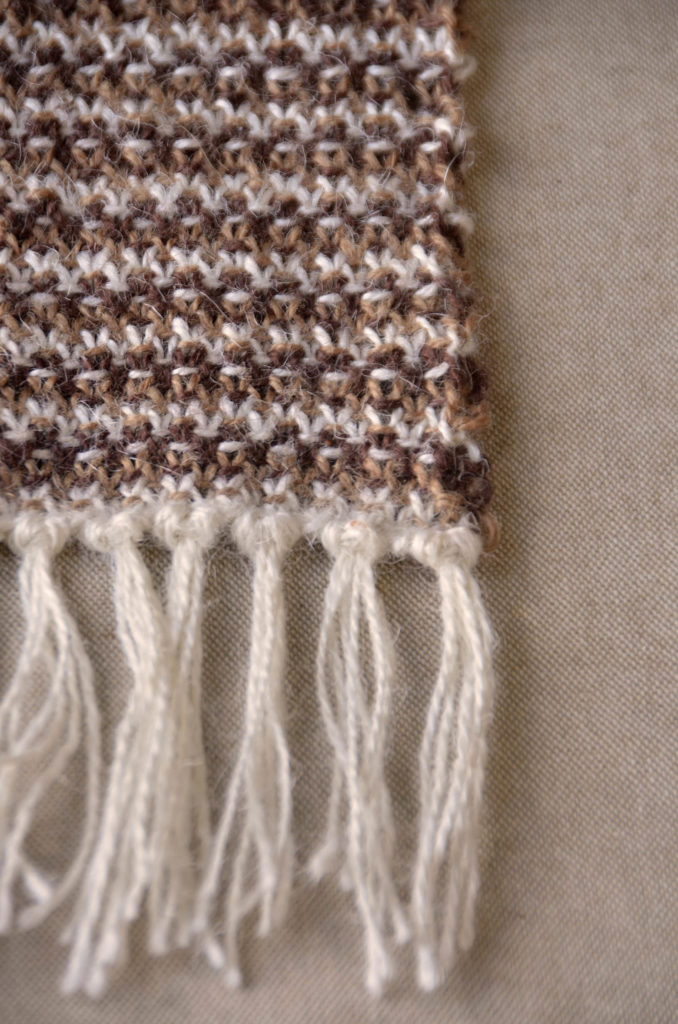 The pattern is a basic two-row slip stitch repeat that only uses one color per row.  Simple, but it gives a sophisticated, almost woven look.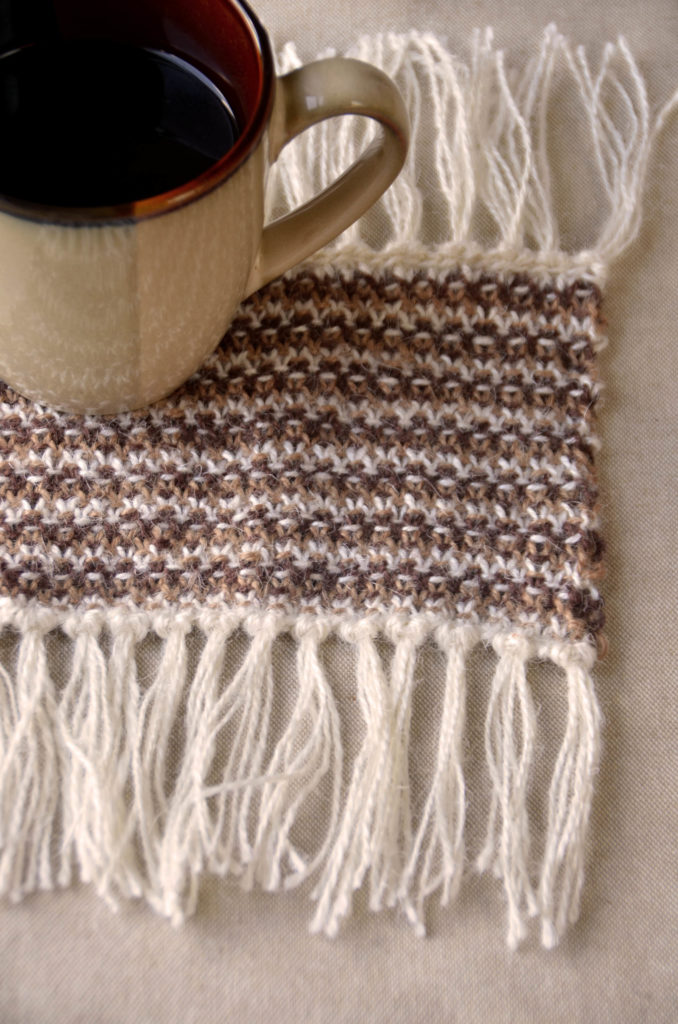 While only four coasters are pictured, you can get a set of eight out of the required yarn – more if you do the fringe in a different color.  Like we say – quick and easy!
We hope you have a great weekend.
Happy knitting!