It's Free Pattern Friday!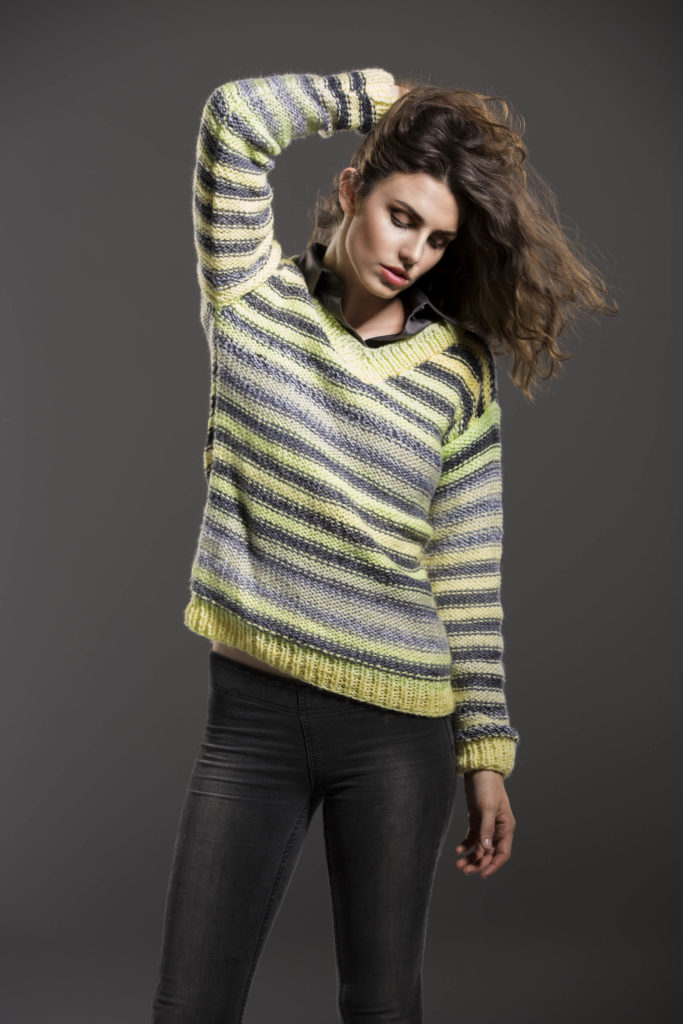 Today, Shaded Stripes in Major (pattern link here).
There's a lot to love about this easy pullover.  The way the stripes look in reverse stockinette, the comfy fit, the interest provided by two colors of self-shading yarn… we could go on.
This is a good, basic sweater pattern that goes fairly quickly on US size 10 (6mm) needles.  Knit it in pieces, then seam.  If you've been a little leery of trying a sweater, this would be a good one to start on.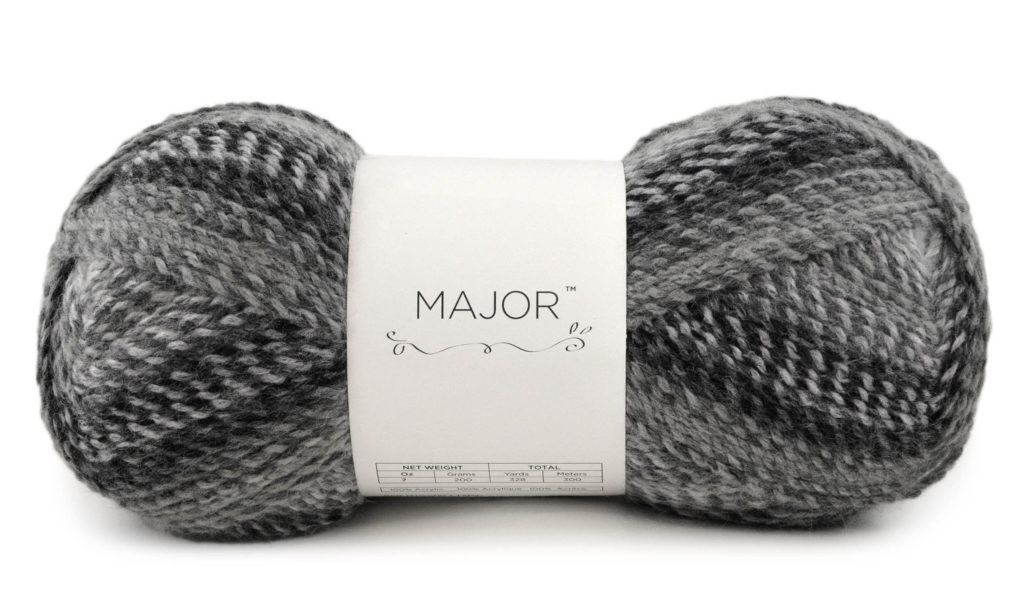 The sweater uses Major in two colors – 126 Honeydew and 117 Graphite (shown).   You could go wild with color combinations, or keep it grounded by sticking with monochrome 117 Graphite for one of your shades.  There are a lot of possibilities here.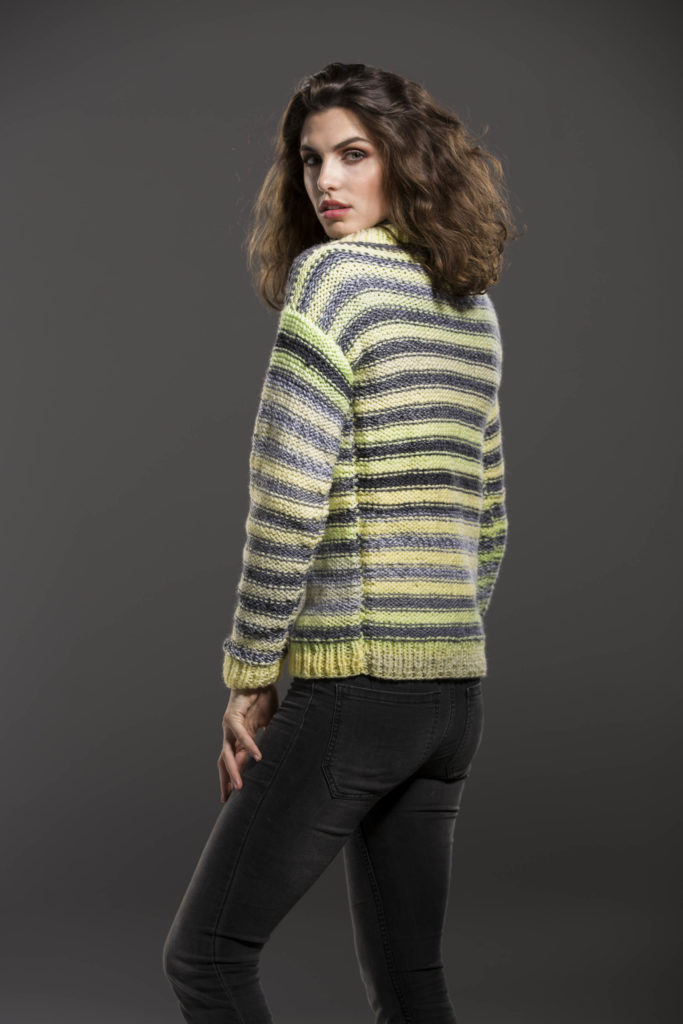 We hope you have a stellar weekend.
Happy crafting!