Halloween is hands down my favorite time of year. The air is just starting to get crisp, meaning I can finally break out my handknits. There's always candy. Everywhere. All the time. Cider, campfires, beautiful changing leaves; I could go on.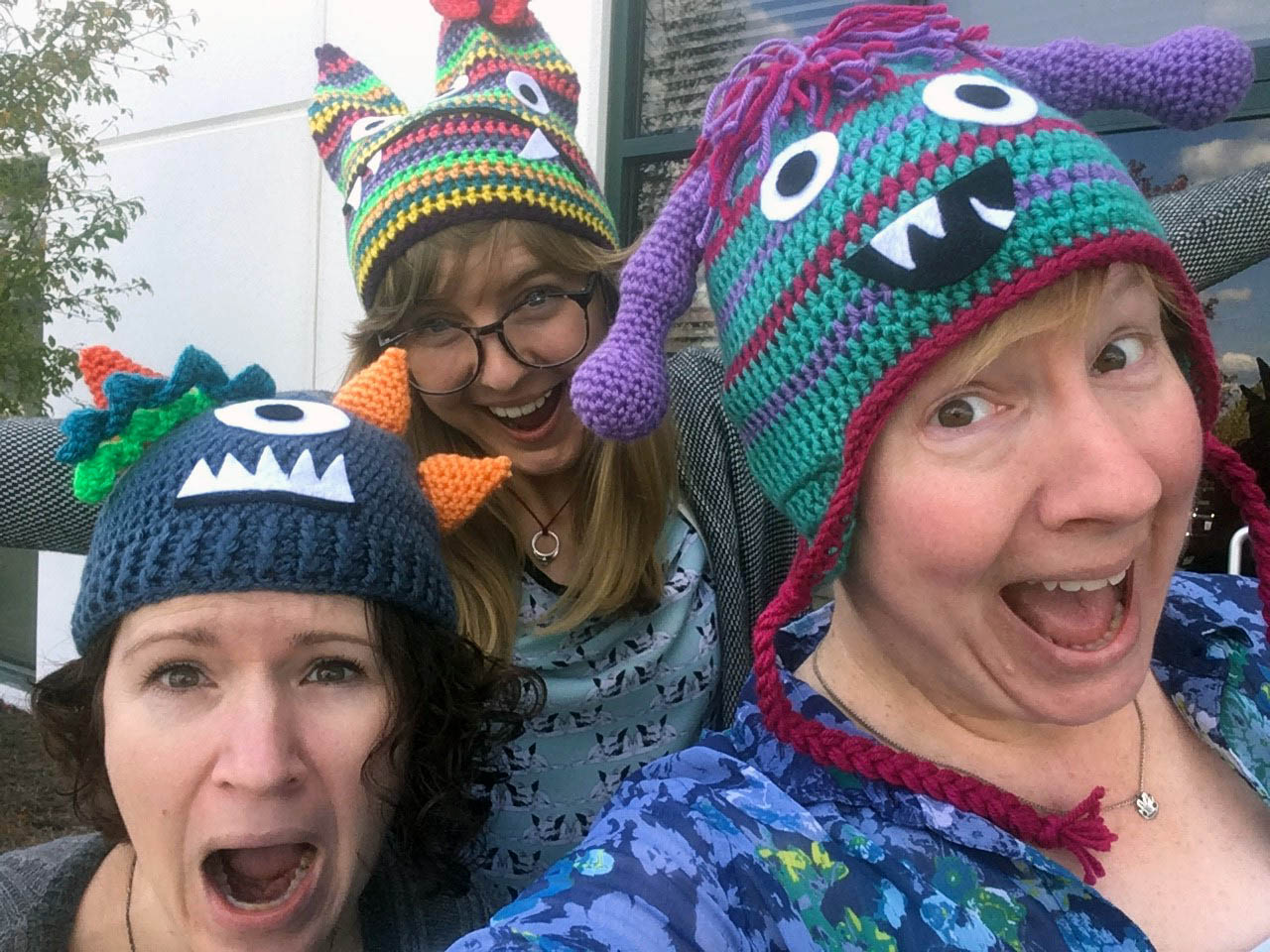 But of course the most fun thing about Halloween are the costumes. I finally settled on my own costume idea for this year a week or two ago. But there was a period of panic where I just couldn't come up with an idea I was happy with. Enter: monster hats (pattern link).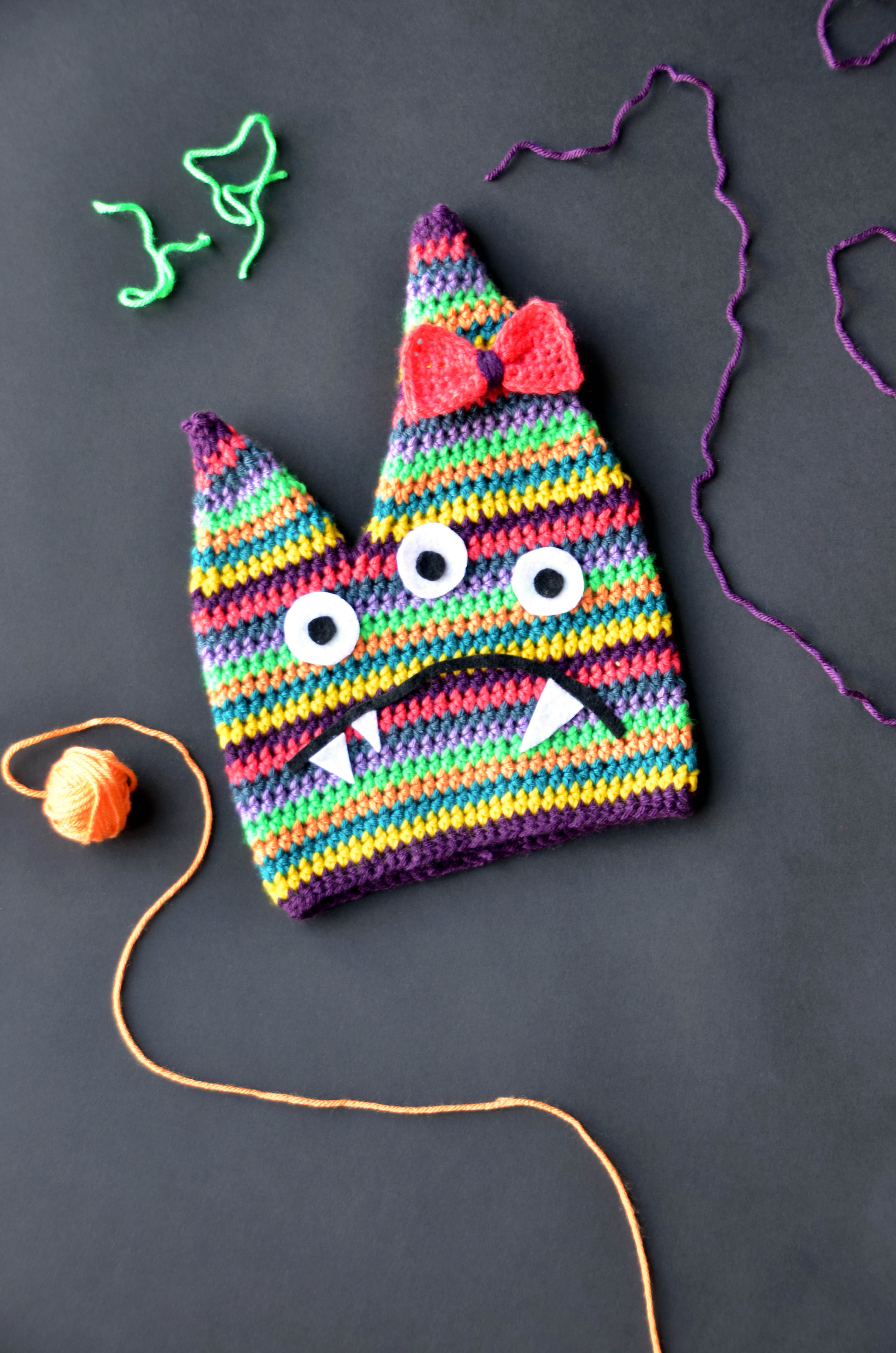 Now monster hats are really pretty fun any time of year. They're really not season-specific. But, in a pinch, they can make an excellent costume.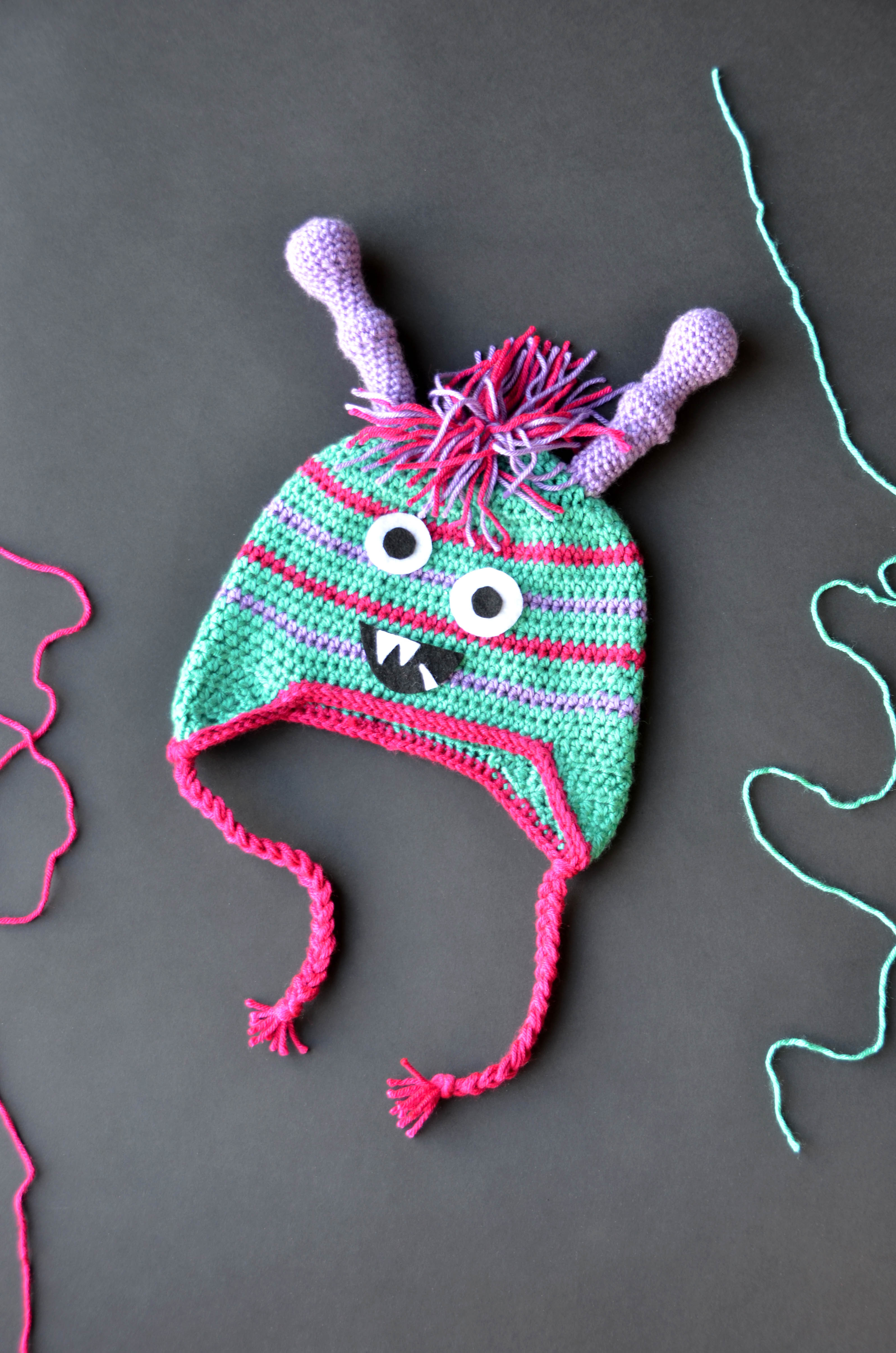 All three are crocheted in numerous shades of Uptown Worsted, our super-soft anti-pilling acrylic. This is a great hat yarn because it feels good on the head and is not itchy. It's also quite affordable and buying several skeins in different colors won't break the bank.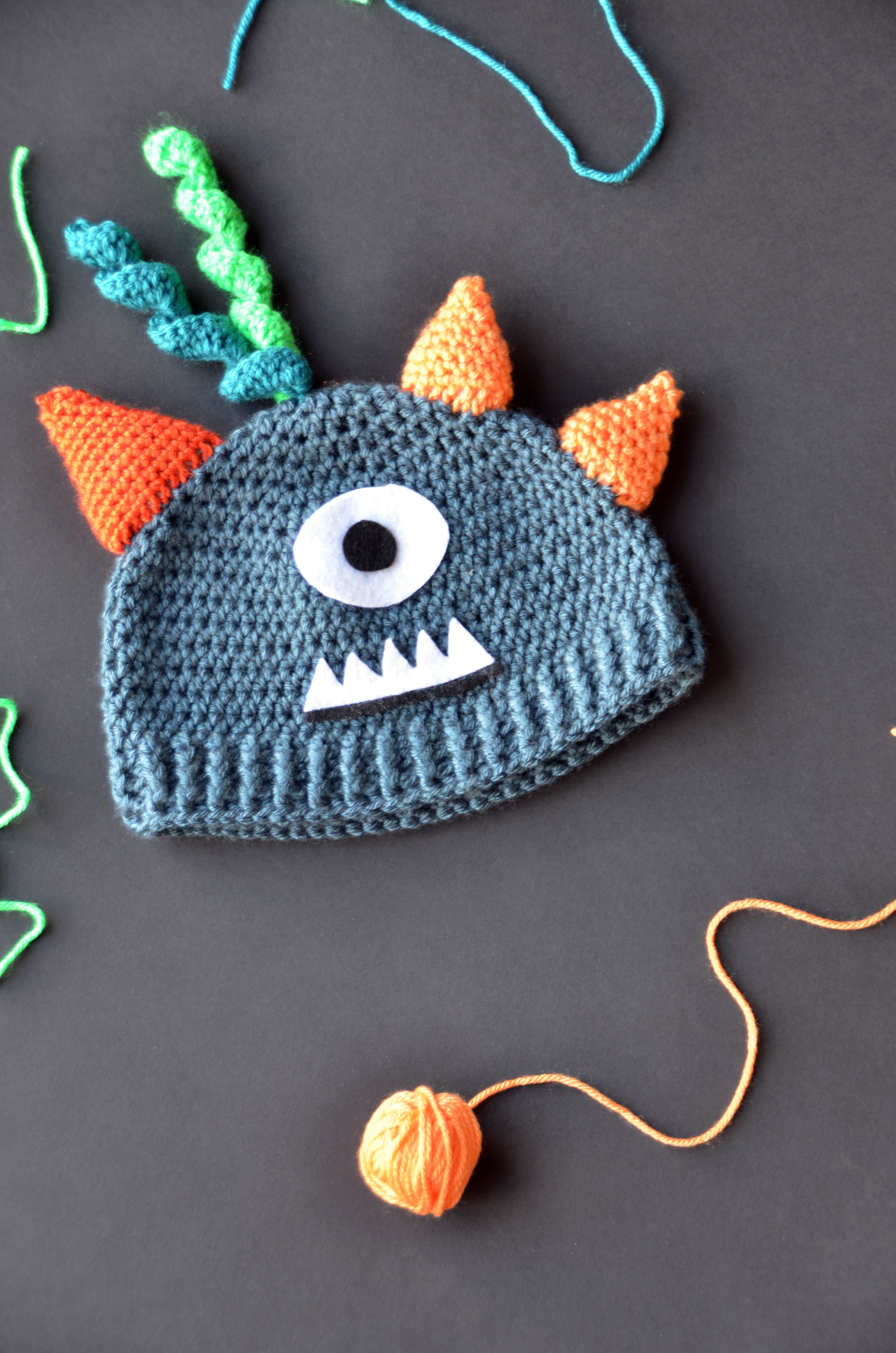 There lots of different add-on elements going on in each of these hats. The idea is that you can follow the patterns as written if you like. Or you can come up with your own unique monster using different combinations of spikes, horns, different numbers of eyes, etc.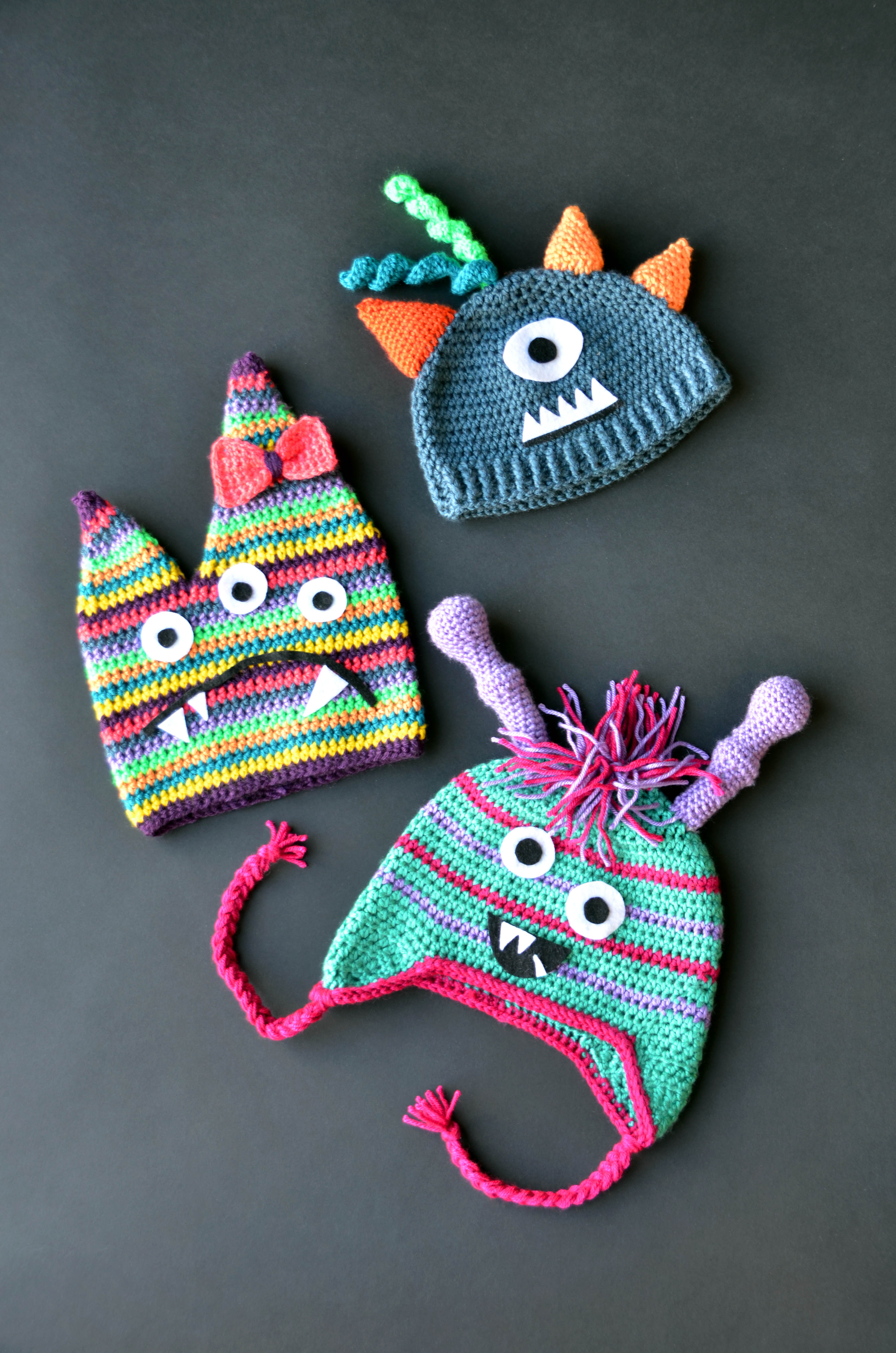 So if you've found yourself with out a costume and Halloween only a week away, why not be a monster?
You can find the patterns for all three hats on our website here (pattern link). Happy Halloween!