Over the next 12 days, we're releasing a series of kits designed by the Universal Yarn Design Team. It's a cozy, wintry collection of accessories that make perfect gifts–for yourself and your loved ones. To accompany the kits, we'd like to share a blog post each day. This series will highlight special aspects of each pattern and include inspiration, tips, tricks, and a few tutorials. For Day 1, we're introducing the Blue Spruce Socks.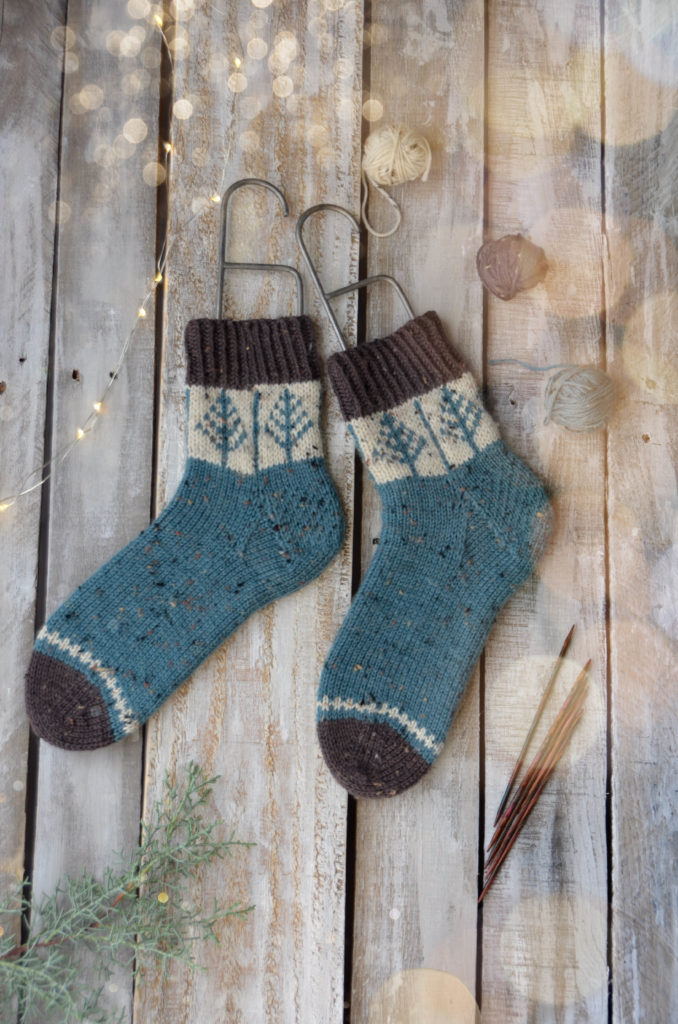 For as long as I can remember, I've loved evergreens and conifers. I'm not sure if it's because of their fragrant needles and bark, or if it's because their beautiful colors brought me joy during long and endlessly grey winters. Whatever the reason—I've always been drawn to them, so it's no surprise that I designed the Blue Spruce Socks for our 12 Days of Winter collection.
These socks are warm, cozy, and a joy to knit. If you aren't a fan of stranded colorwork, don't fret! The Blue Spruce motif is achieved through slipped stitches. One color is carried at a time and only the stitches requiring the working yarn are knit—the rest are simply slipped purlwise. It requires twice as many rows, but the overall effect is very similar to the appearance of stranded knitting.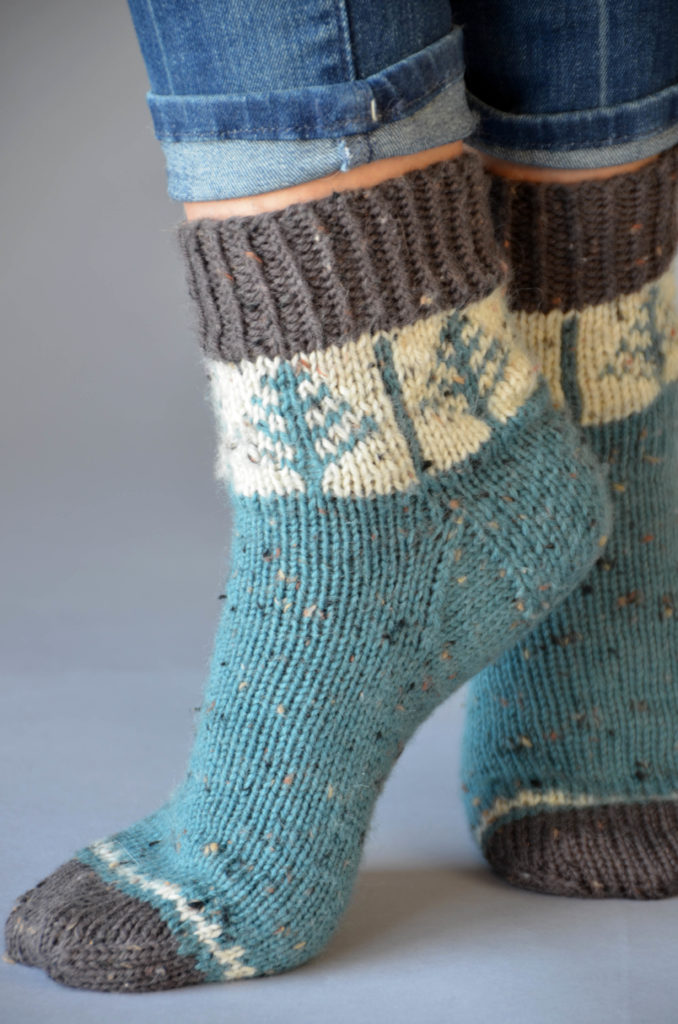 In addition to colorwork, the small details make this project ever so special. It features a 1×1 Twisted Rib cuff and an Eye of Partridge heel. My favorite detail is the slip-stitch stripe just before the contrasting-color toes.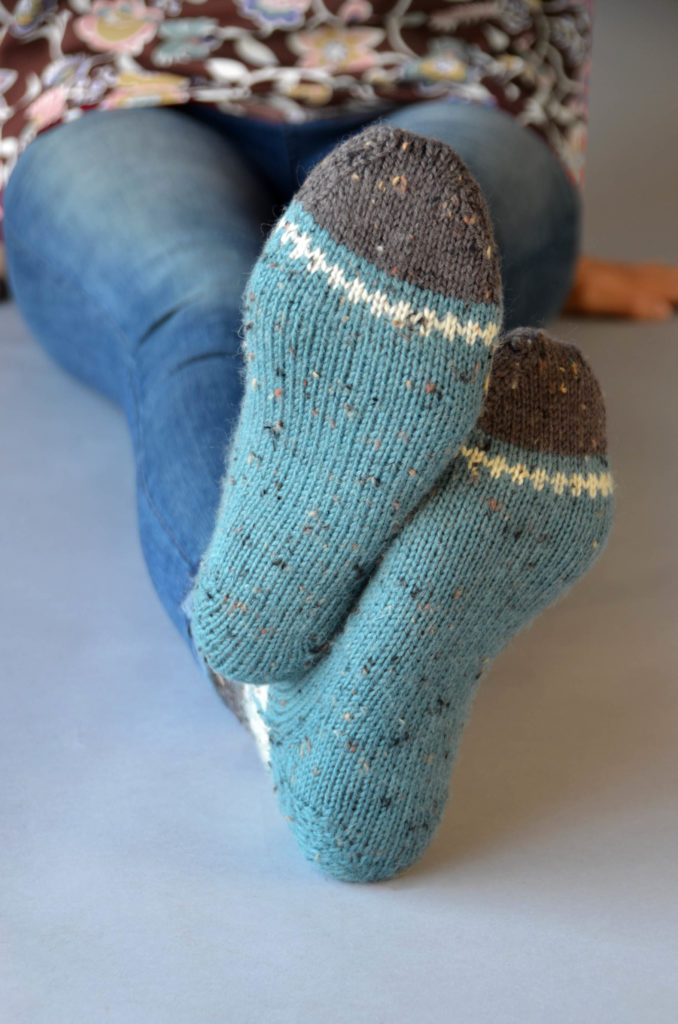 You can find this kit, Day 1 of our 12 Days of Winter collection here.