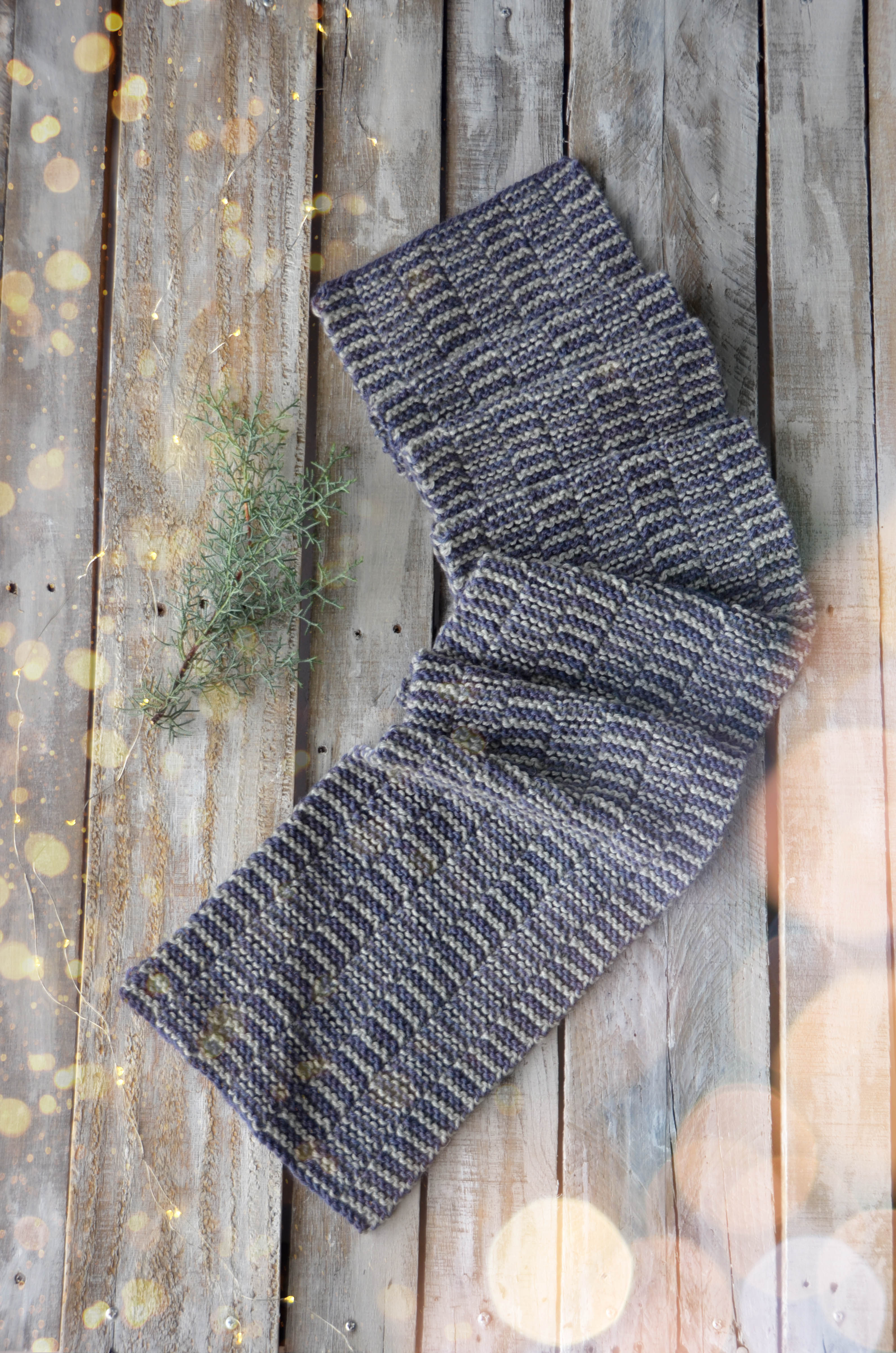 Day 2 of Winter brings us the Broken Garter Scarf. The stitch pattern in this scarf will look familiar to anyone who owns or has read a copy of the brilliant Sequence Knitting book by Cecelia Campochiaro. If you don't own this book yet, run out and buy it!
This book explores the concept of simple knit-purl texture in a variety of thought-provoking ways. There are many chapters in the book, each expounding on previous ideas. It is fascinating! And it's easy to read through, fall in love with an idea, and just cast on.
The idea of this particular stitch pattern is a concept in the book that is presented in a variety of ways. I cast on several times with different combinations of knit and purl columns until I finally settled on one that felt right. It's dead simple – it's a one row repeat!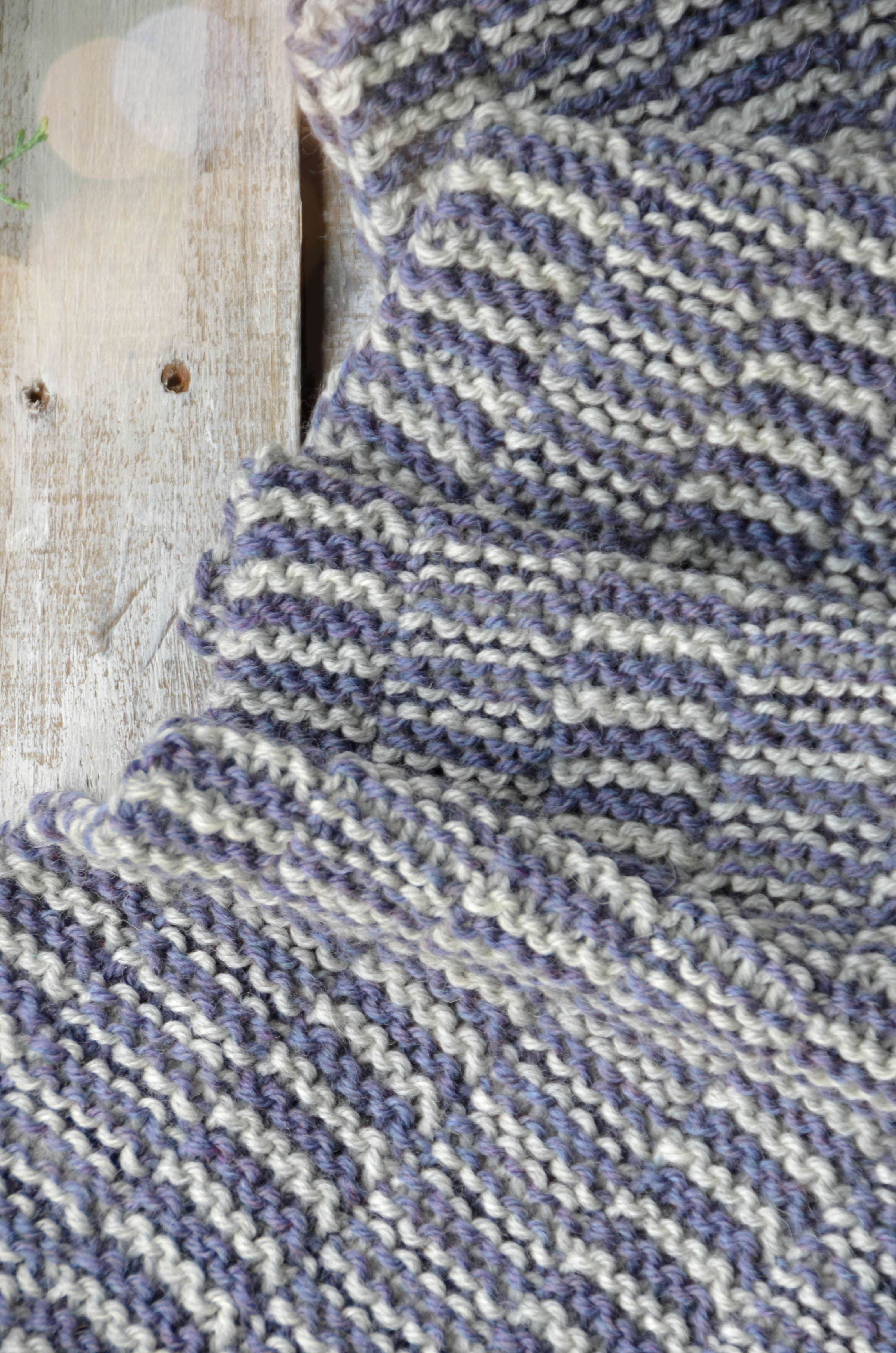 That is how the Broken Garter Scarf was born. I wanted to create a project easy to knit that was giftable for women and men alike. Just two balls of Deluxe Worsted Superwash and a few evenings of mindless knitting, and this scarf can be yours.
You can find this kit, Day 2 of our 12 Days of Winter collection here (link).