Day 8 of Winter brings us Snowflake Mitts.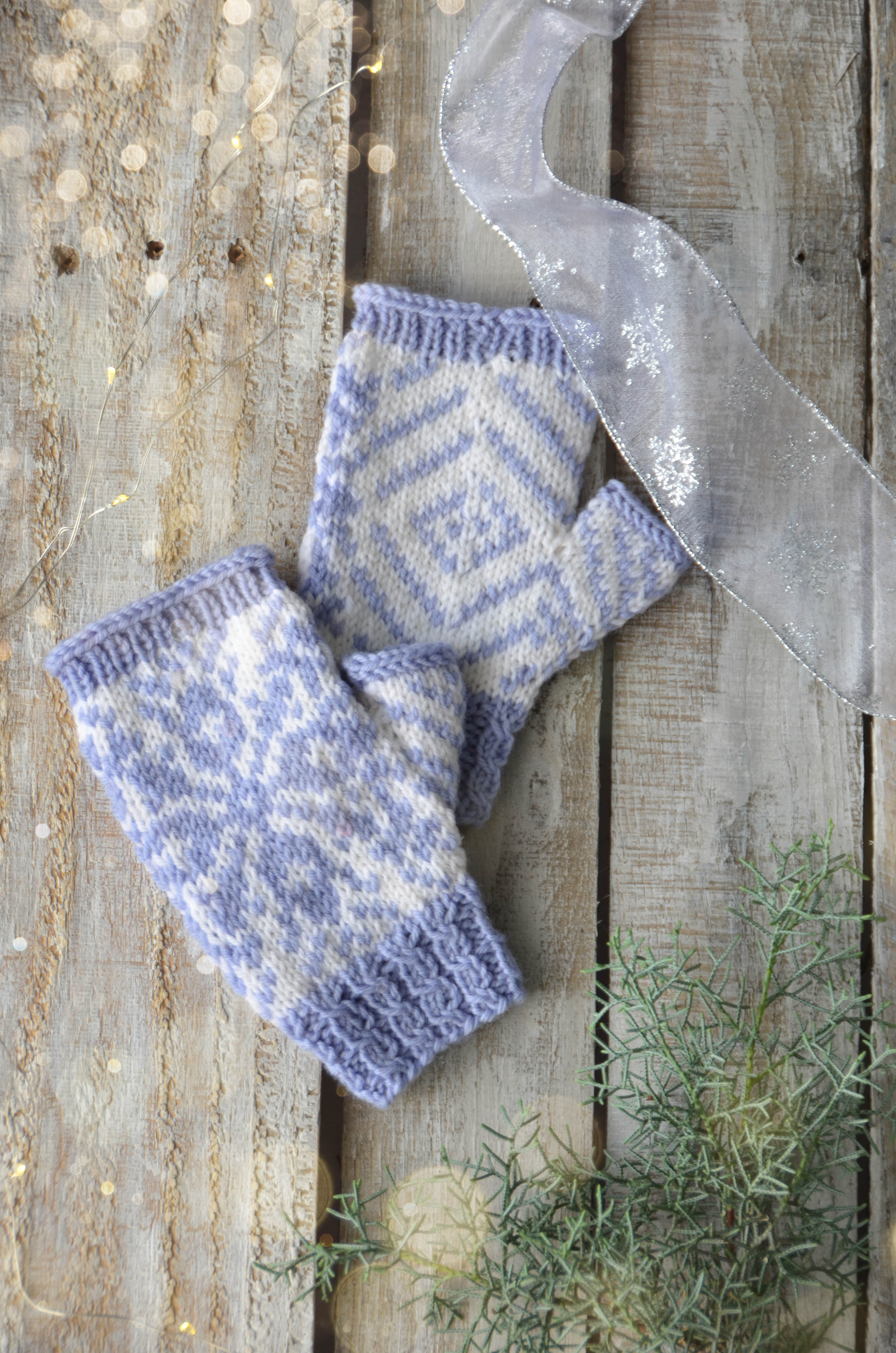 These warm and wooly mitts are knit from the bottom up, beginning with a cable rib and ending with an i-cord bind-off. The patterning is Fair Isle, meaning two colors are used on each round. If this is a technique you've never tried before, these mitts could be a good place to start.  It's always less daunting trying out new skills on a small project. Deluxe DK Superwash is the featured yarn in this project, making this pair a great gift since they are machine washable.
To celebrate the 12 Days of Winter and my love of snowflakes, I've written a poem.
The Snowflake Sonnet
Each year the wind turns cold and gray.                                                        For some this is a hindrance.                                                                                But for those who knit and crochet                                                                  This weather is far from nuisance.
In May through the fall when it's warm,                                                        I turn to linen, cotton, and bamboo.                                                                  But plant fibers aren't fit for snowstorm                                                      As I trudge to work on showshoe.
It is springy wool that I long for                                                                          Throughout most months of the year.                                                            Its fabric warms me to the core;                                                                          The feel of its stitches brings me such cheer.
For this year's winter I believe I will make                                                    Knitted mitts adorned with a snowflake.