On Day 10 of Winter, we bring to you the Templetop Revisited Hat and Cowl set.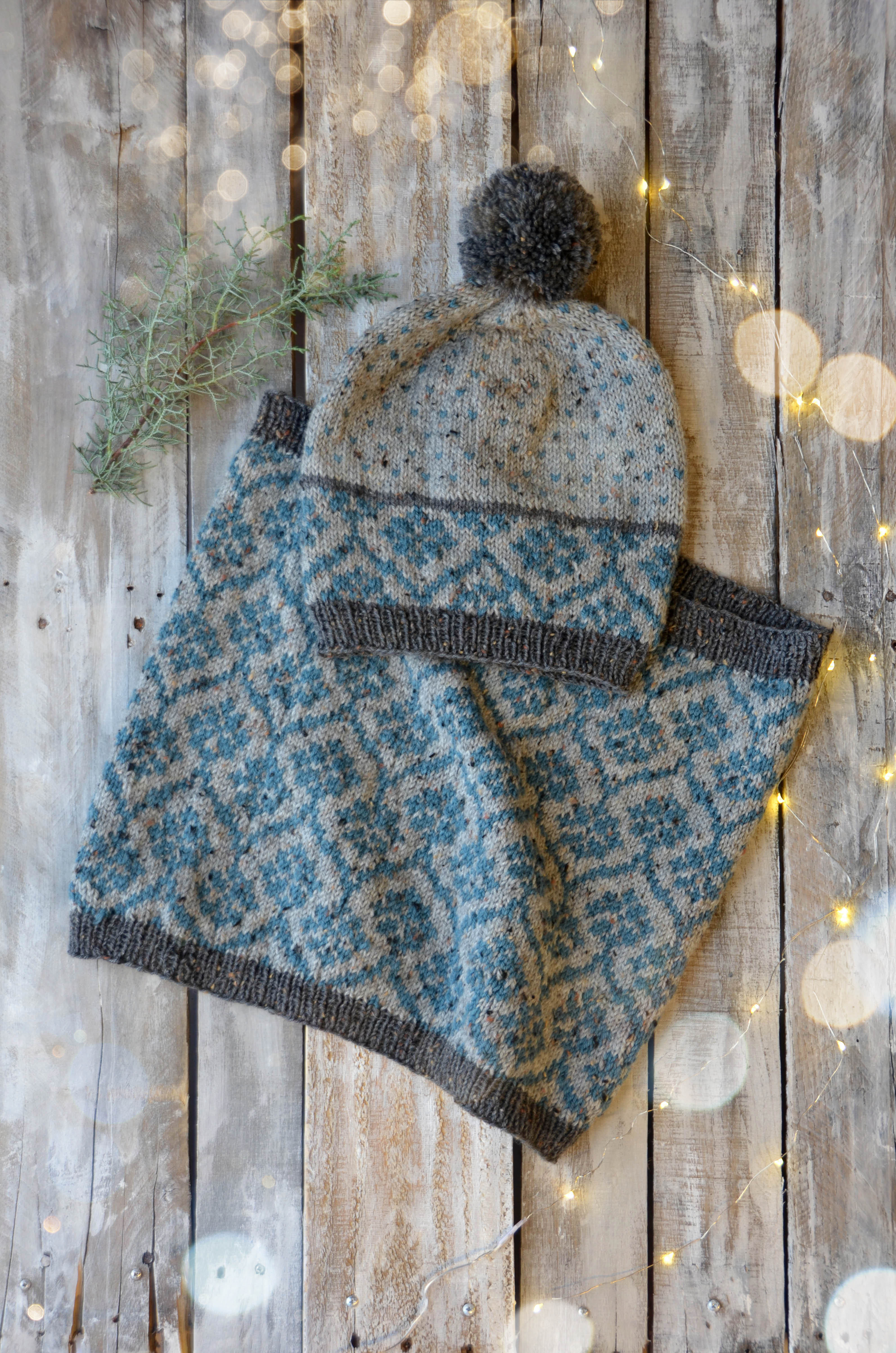 Oh, how I adore stranded knitting in our Deluxe DK Tweed! Crisp, defined colorwork has its place. But when the yarn has more character like our tweed, it softens the lines of the patterning and gives more interest.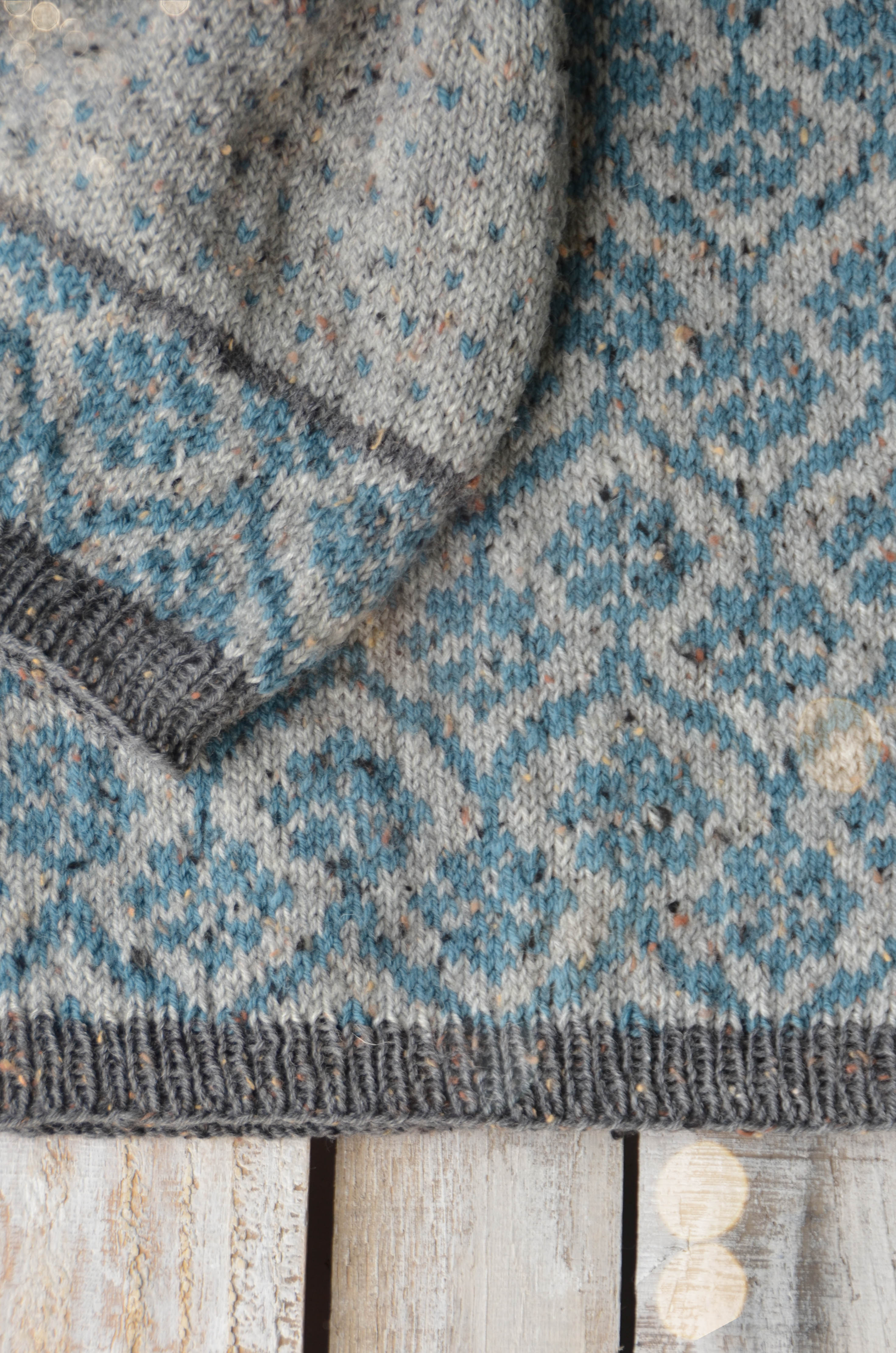 This title of this design has the caveat of "revisited" because the original Templetop Cowl indeed exists. The first incarnation of this design was knit in Amphora, another yarn with one of my favorite characteristics: halo.
With smooth, plied yarns, knitting is crisp, even, and predictable. But when a yarn has a special characteristic such as tweedy bits or loft, stitches are less cut and dry and more organic. They have a mind of their own, so to speak. And they become more like real life, too, where we can't always control things down to every last detail. There is a level of relief that comes with that acceptance, where we just let things be how they're going to be, and this is ultimately why I love yarns with character. They mirror our own lives in ways that we might not realize at first.
Golly, you never knew yarn and knitting could get so philosophical, right? You can find the Templetop Revisited kit on our website here.