What are some things that come to mind when you think of winter? Seeing your breath in the cool air? Staying warm at home as snow falls softly to the ground? Building snowmen and coming inside to a cup of warm cocoa? Whatever you envision on a cold winter's day, Tundra is sure to keep you warm.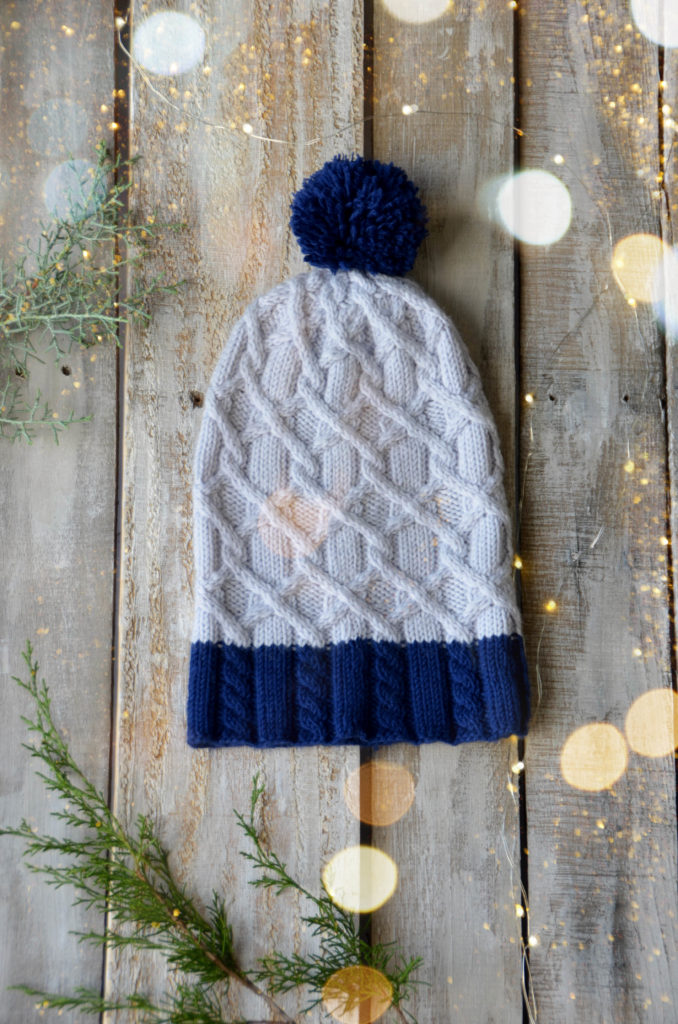 Tundra is cabled hat that captures the look of icy winter days, yet keeps you snug and warm. It features all-over cables that begin at the cuff and are carried into the crown shaping.
If ever there was a yarn meant to be coupled with cables, Dona would be that yarn. It has impeccable stitch definition, which is perfect for the interlocking twists and turns of cabled fabric. The Tundra hat combines simple, but beautiful cables with the plump and incredibly soft Dona.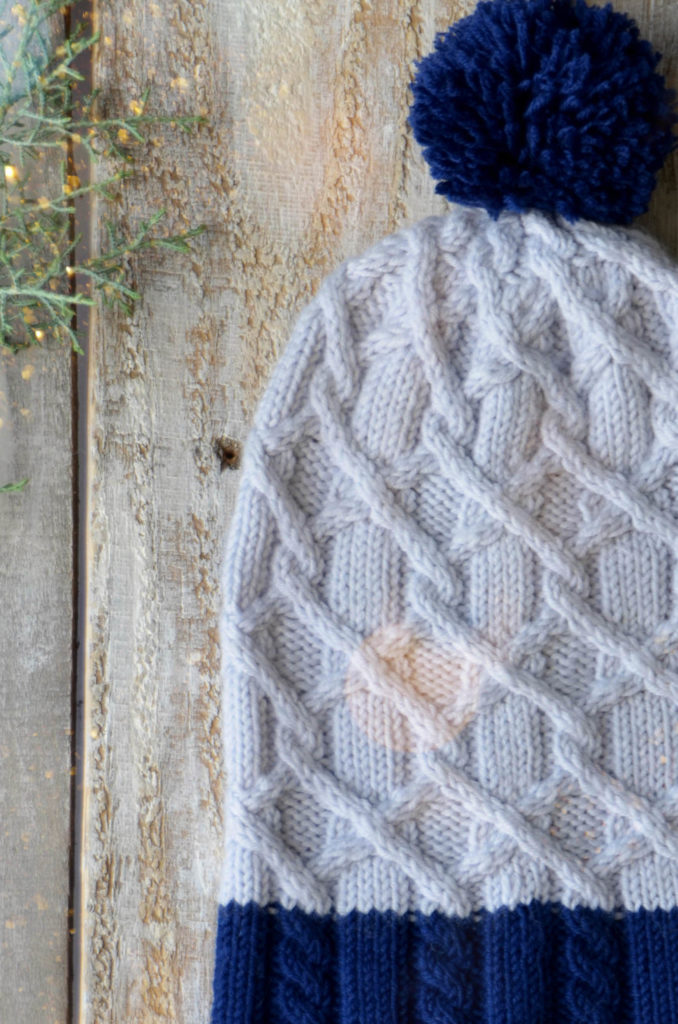 Like each kit in the 12 Days of Winter Collection, the Tundra Kit comes in a giftable package. Perhaps you're the knitter doing the gifting (isn't the act of knitting a gift to yourself anyway?)–great news–this pattern is sized baby through adult, so it's perfect for anyone special in your life.
By the way, I'd be remiss not to mention that today is also Thanksgiving! Happy Thanksgiving to each and every one of you. I hope your day is full of delicious food, laughter among loved ones, and some comfort knitting while you recover from all of that feasting!
You can find the kit for Tundra on our website here.