Self-shading yarn never gets old for me. It's so pretty and fun to watch the colors that emerge from a ball of colorful yarn. One of my favorite patterns in our Poems yarn is the Southwest Sky Afghan.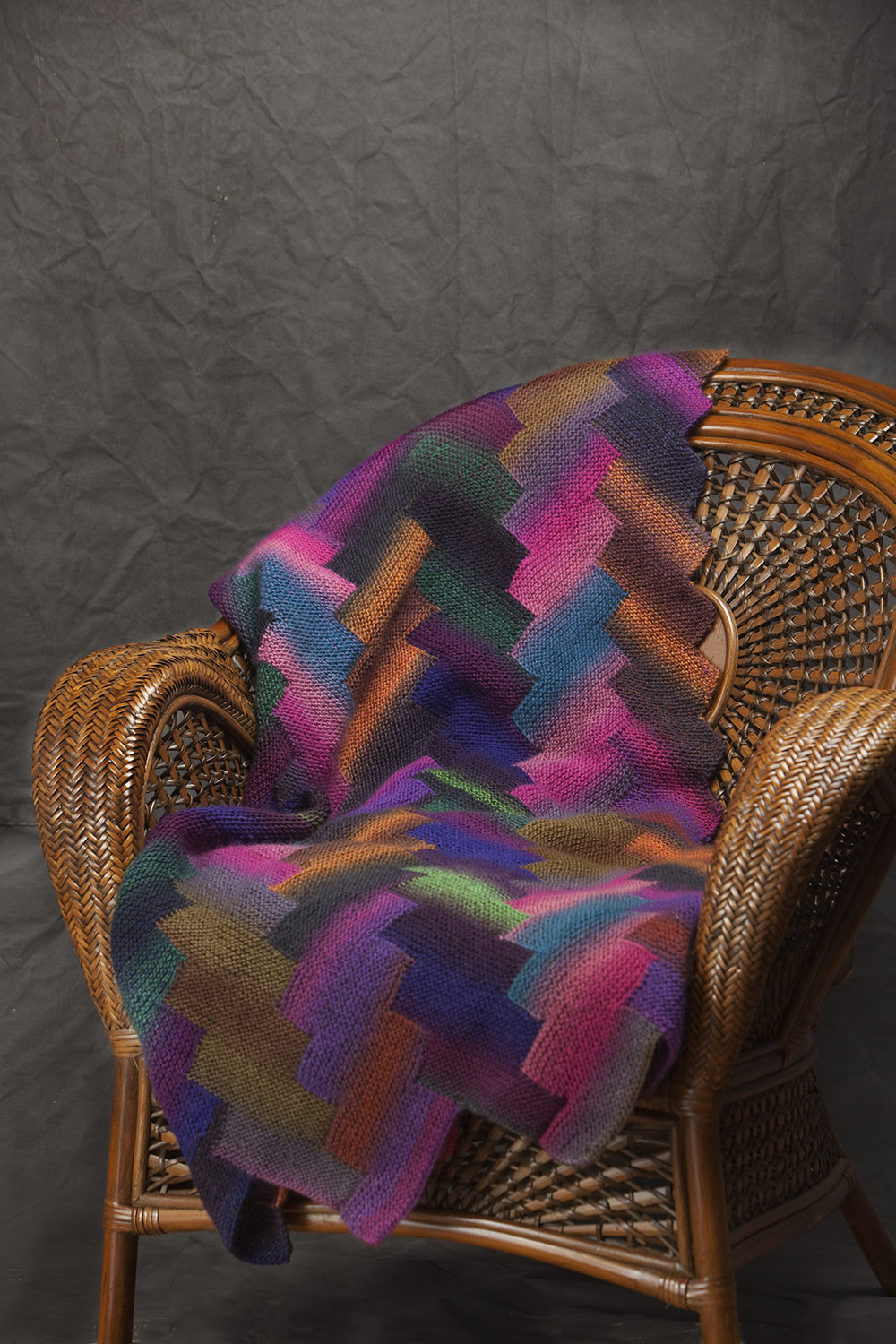 Three gorgeous colorways of Poems come together in this modular garter stitch piece. In each colorway of Poems, there are around 6 different shades, meaning in this blanket where there are 3 colorways, there are 18 different colors in the project! I believe that most any color combination could look really great in this throw. But it can be tough to just visualize what this might look like, so we thought it would be fun to see some other color combinations actually knit up.
Here are some small samples of three alternate colorways: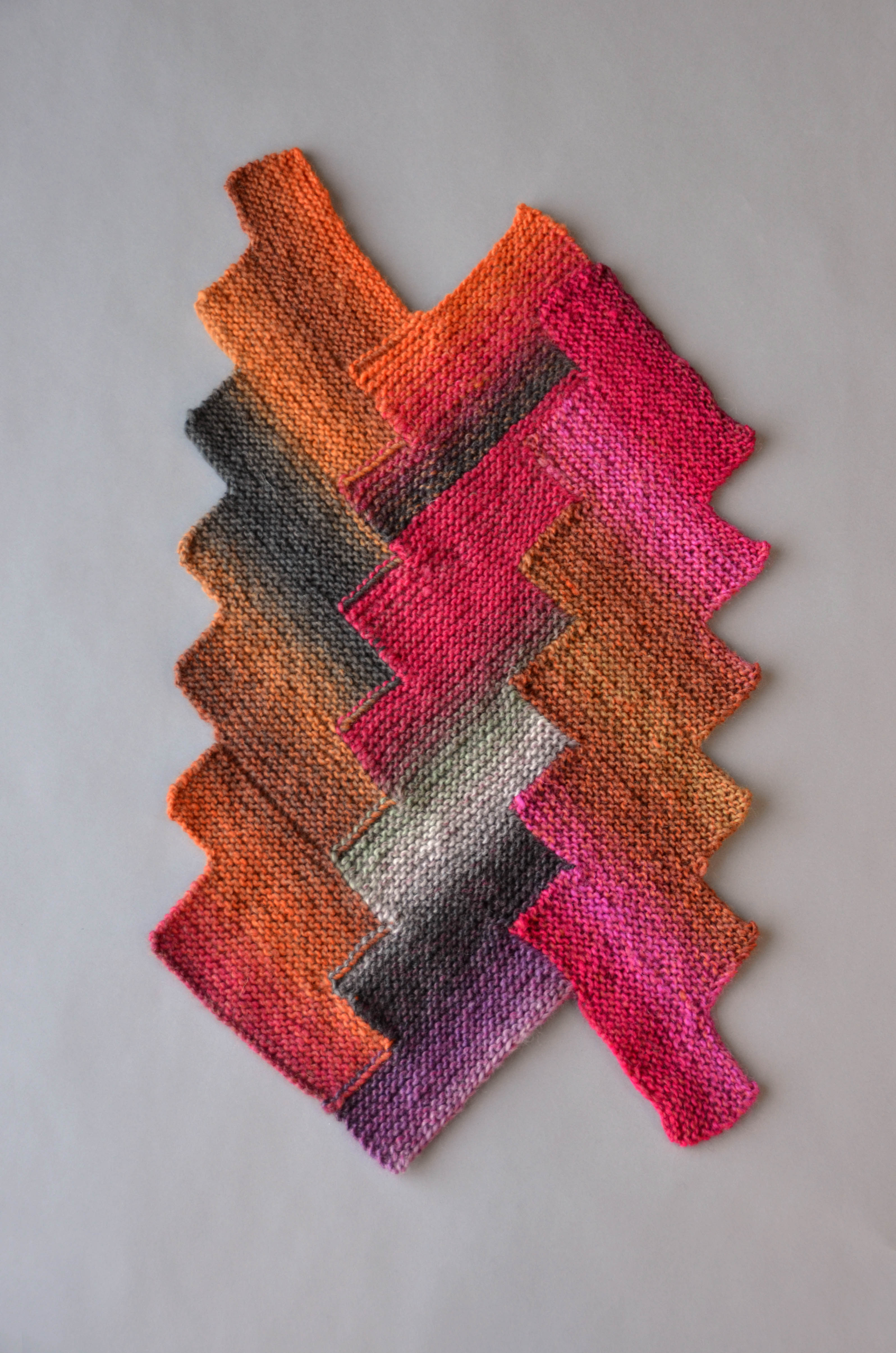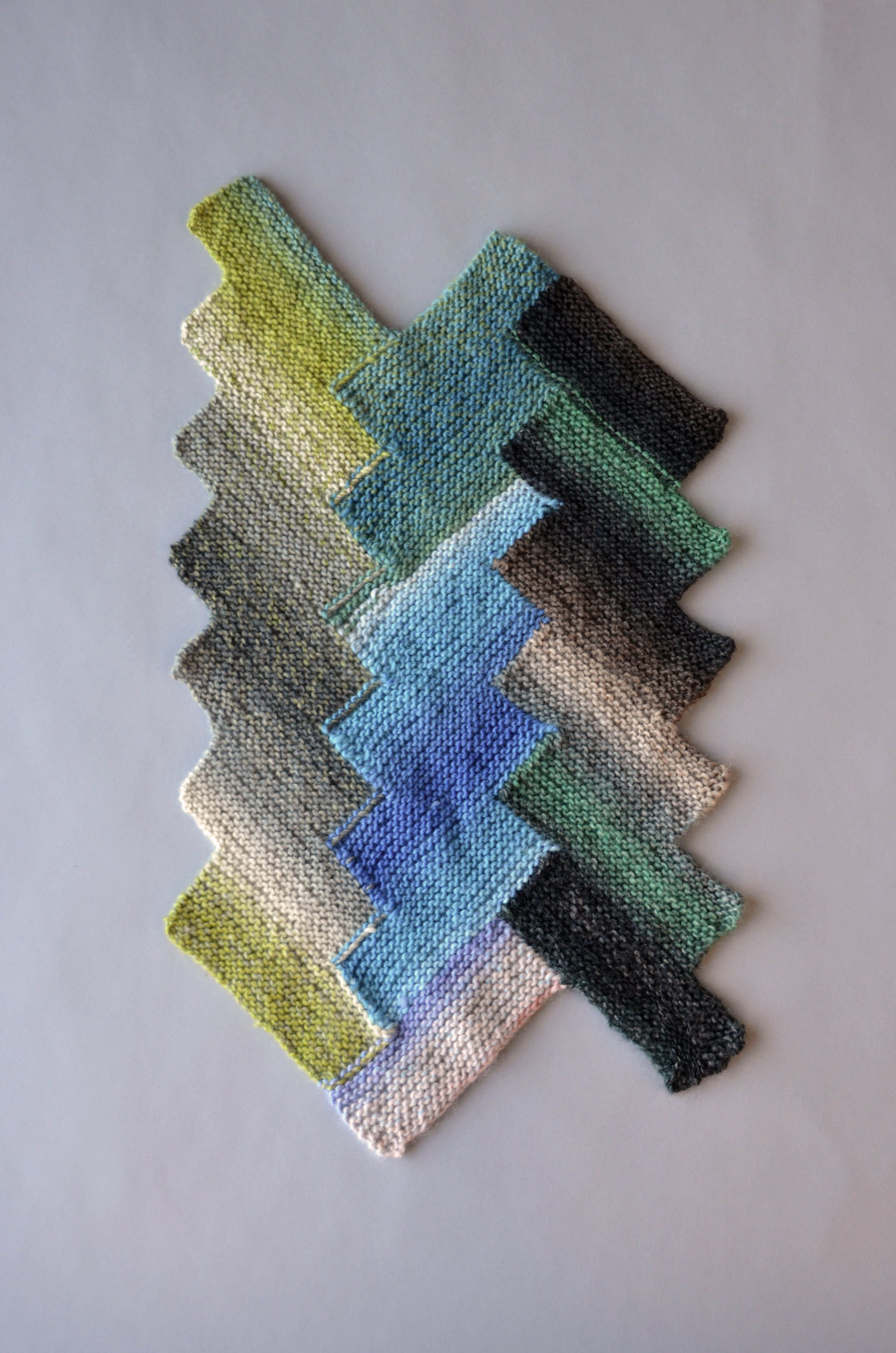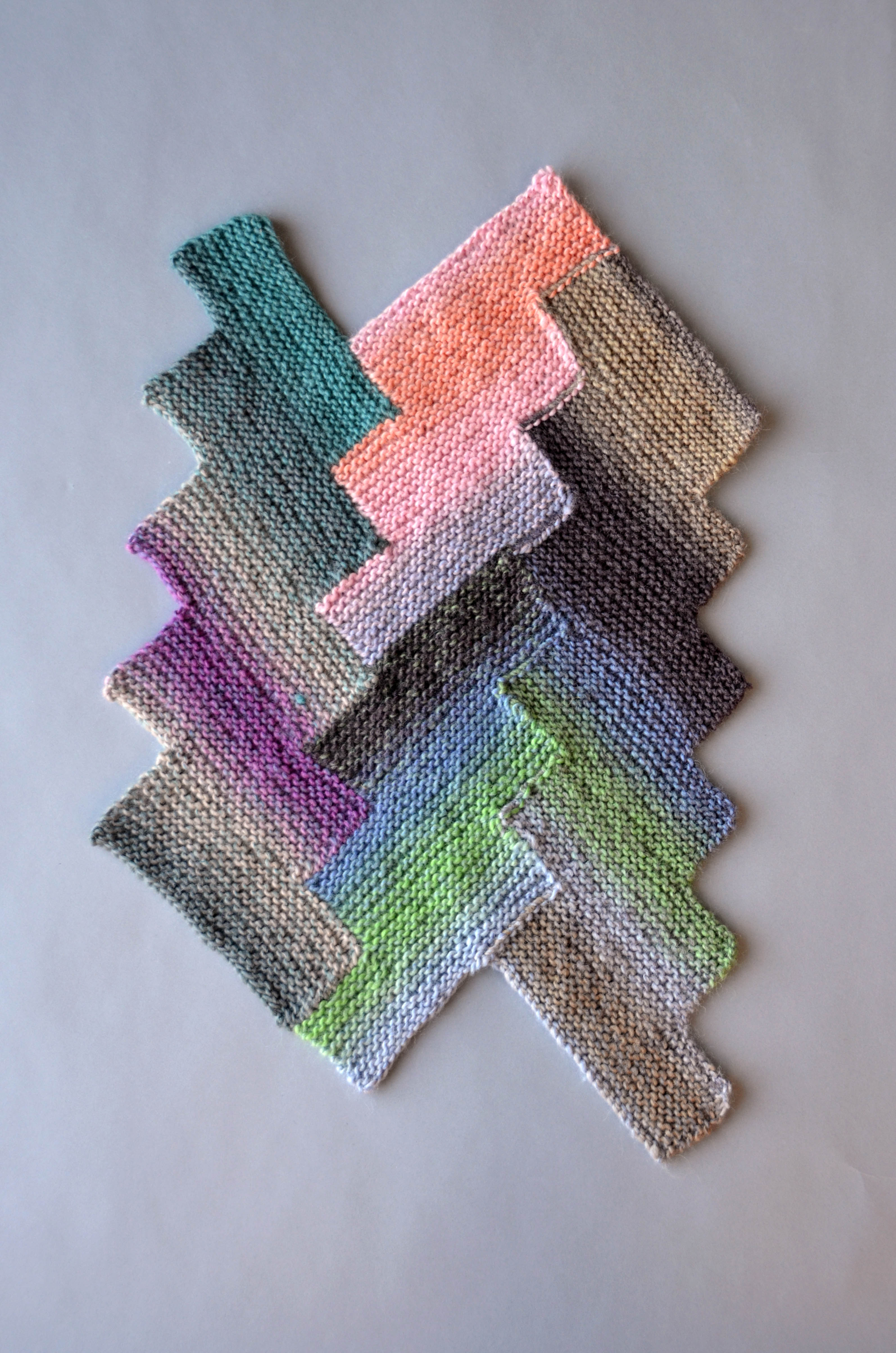 The examples above either fall into the same color family (generally), or value-wise are similar. It could be fun to pick out only brights, or purples, or go for highly contrasting – sky's the limit!