It's Free Pattern Friday!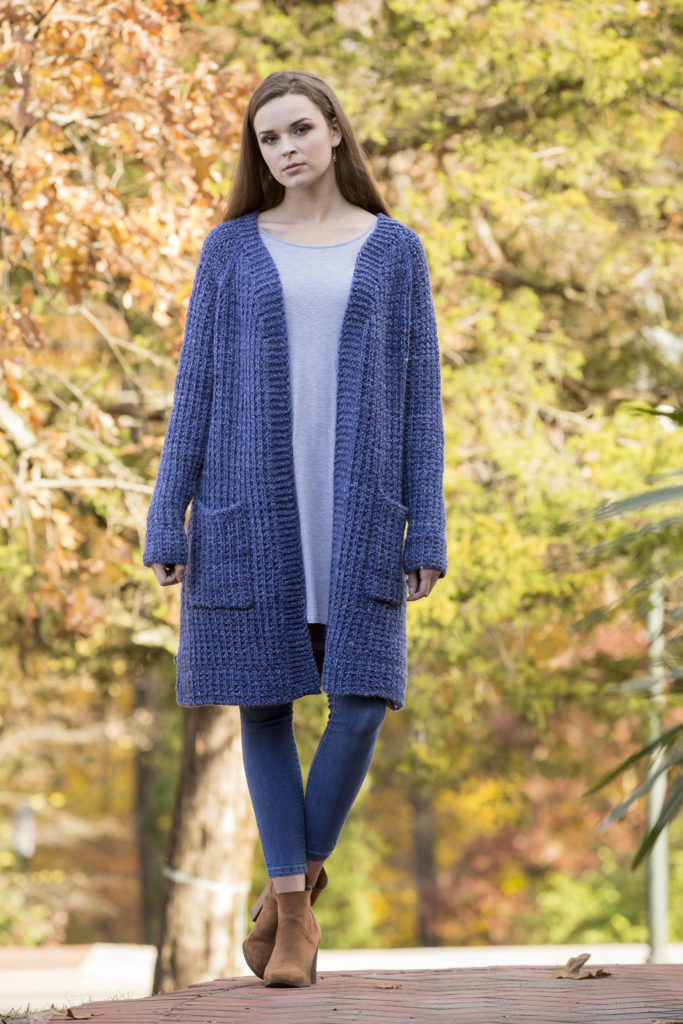 Today, Penelope's Cardigan in Deluxe Bulky Superwash (pattern link).
If ever there were weather that called for a big, comfy sweater in 100% bulky wool, this is it.  Say hello to Penelope's Cardigan.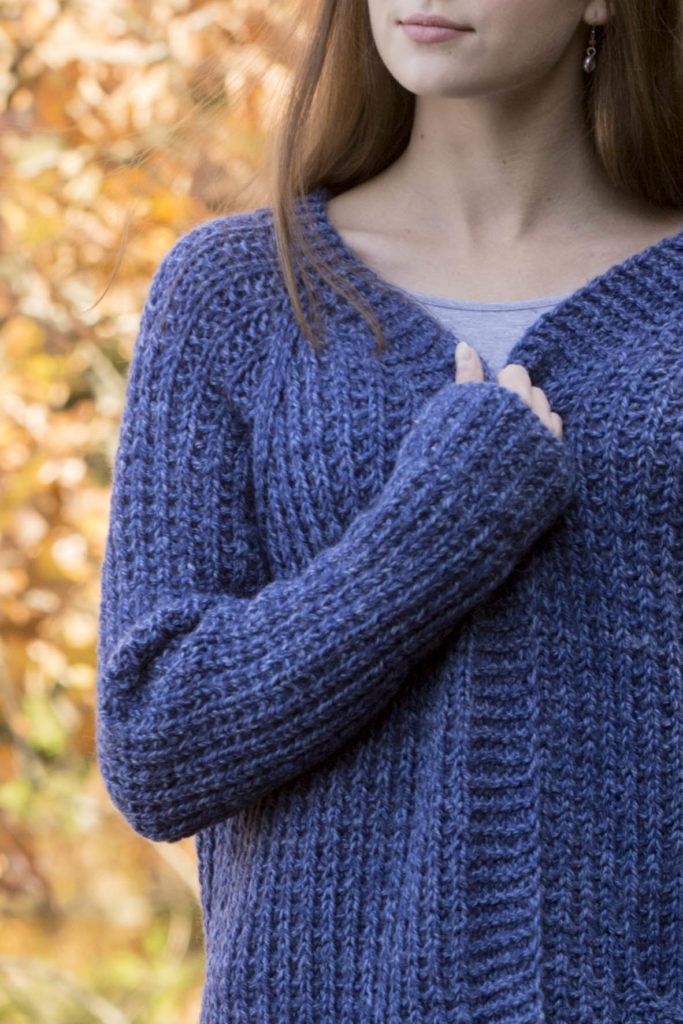 Amy Gunderson designed this warm and relaxed hug using our Deluxe Bulky Superwash on US size 10 1/2 (6.4mm) needles.  Knitted seamlessly from the top down, this raglan-sleeved long cardi is perfect for a night in.
We hope you bundle up snug and cozy this weekend, with a fun project in your lap and a warm mug by your side.
Happy crafting!