It's Free Pattern Friday!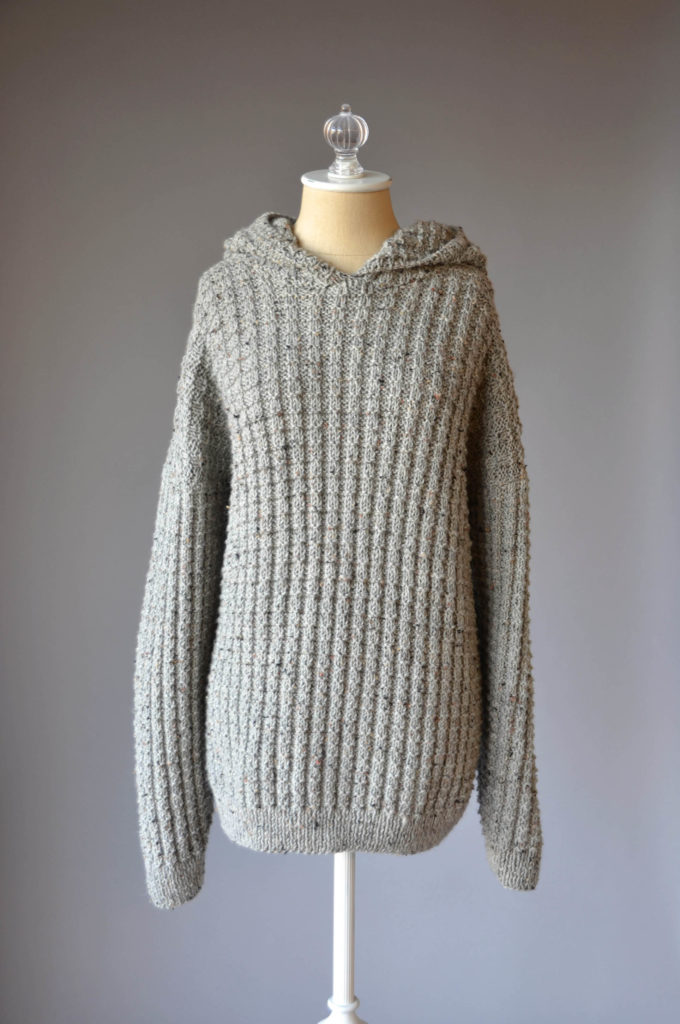 Today, Kenan's Hoodie in Deluxe Worsted Tweed superwash (pattern link).
Everybody say hi to Yonca!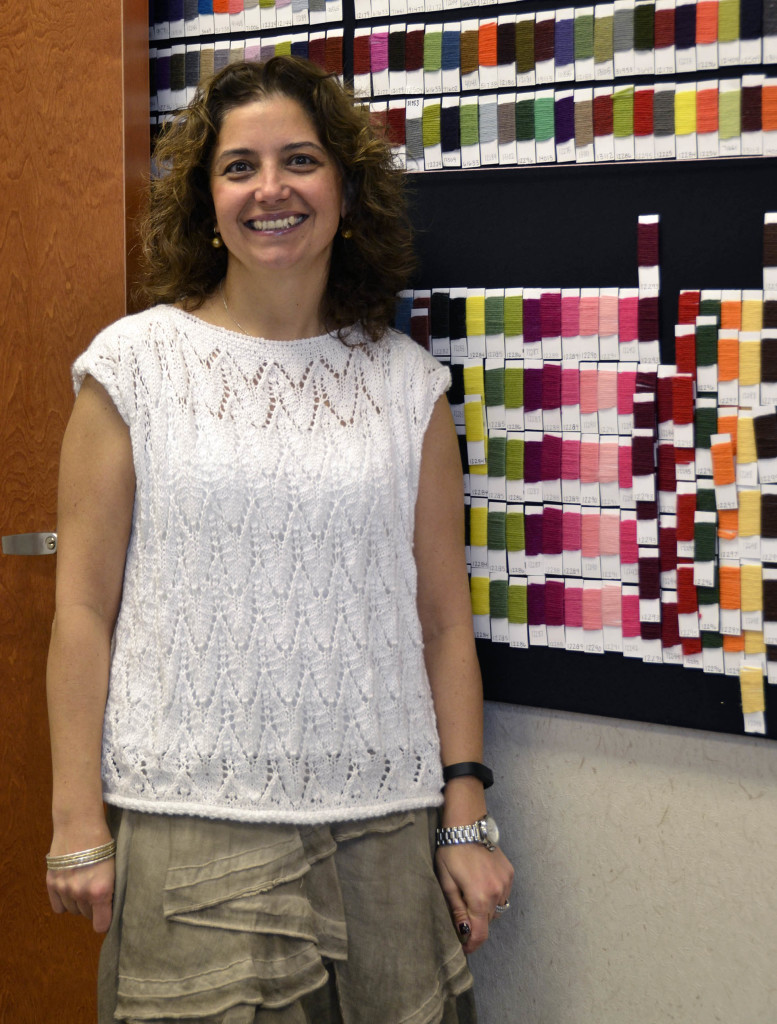 Yonca is our Sales Manager, and an excellent knitter and crocheter.  That's her, sporting the Lace Leaf Pullover that she modified from the free Lace Leaf Cardigan in Garden 10.
Yonca's kids are off at college, and like many crafting parents, she's sending them a couple of things to help keep them warm while they're away.  She gave her daughter a beautiful cardigan – the one we shared last week – and now her son gets his turn.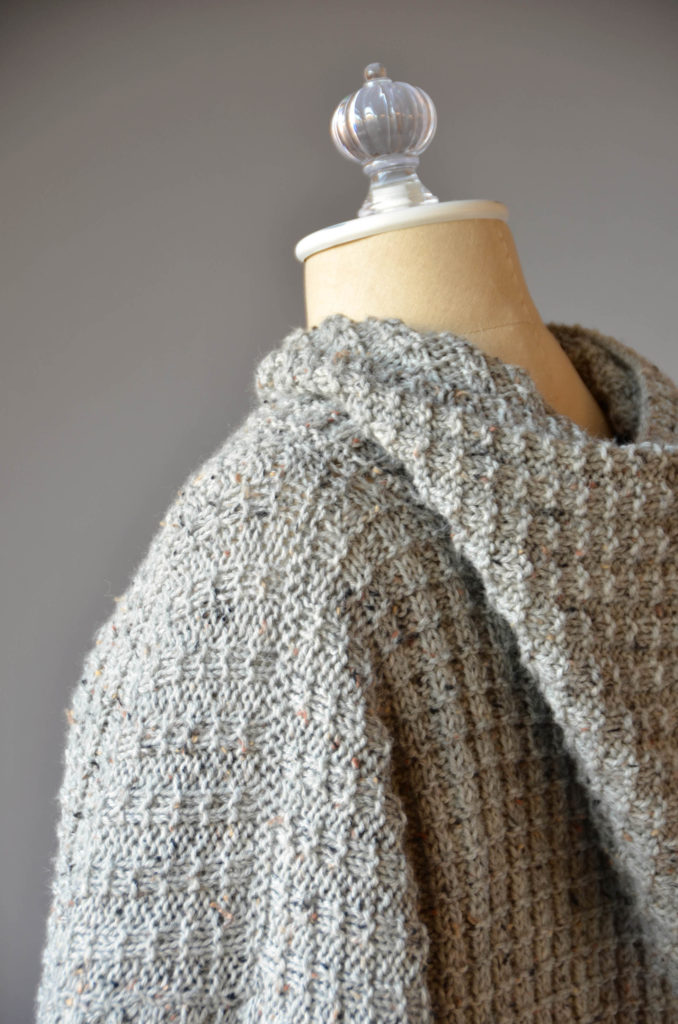 Kenan's Hoodie is worked in pieces from the bottom up in Deluxe Worsted Tweed Superwash. It's made in one of our newer colors, 915 Cloud Blue, which just straddles the line between blue and gray.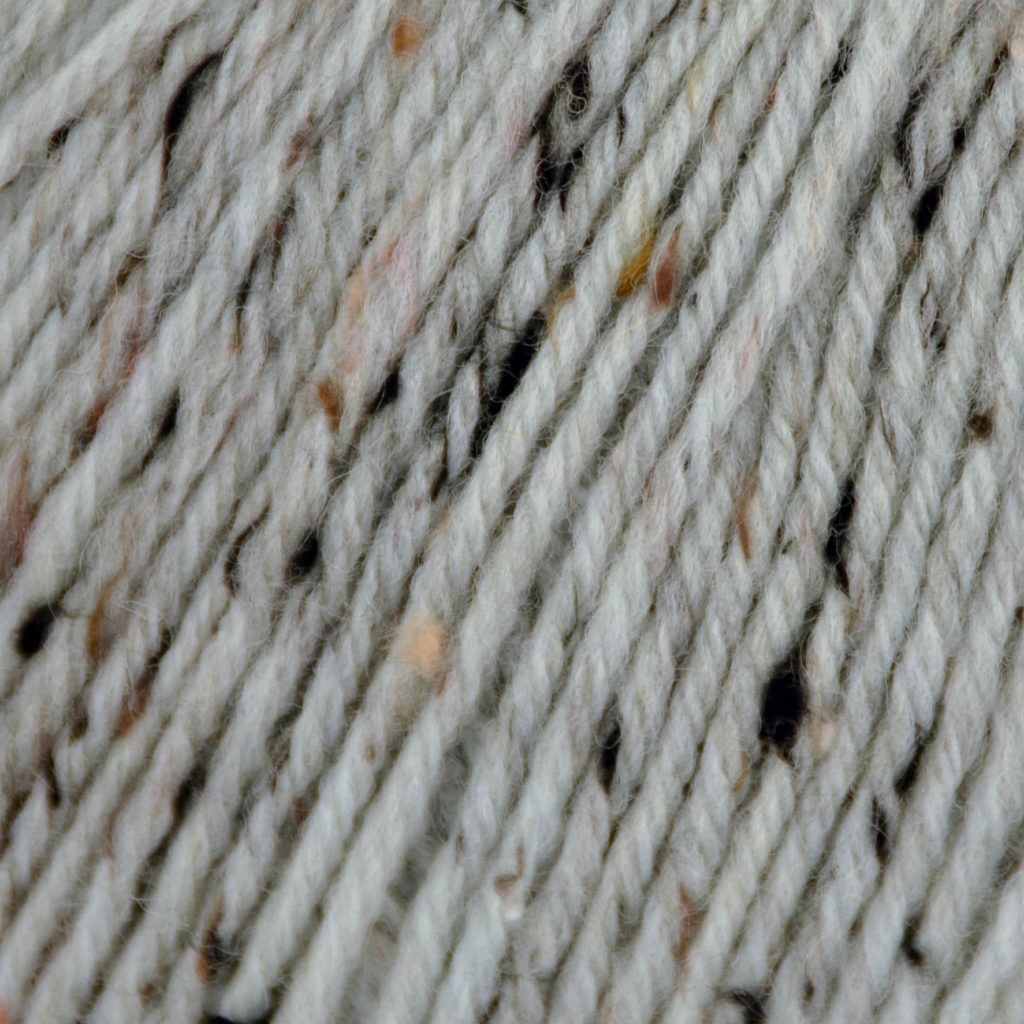 The design features a dropped shoulder and roomy hood for a casual look.  Although we're calling this a men's sweater, there's no reason it wouldn't work for a woman as well.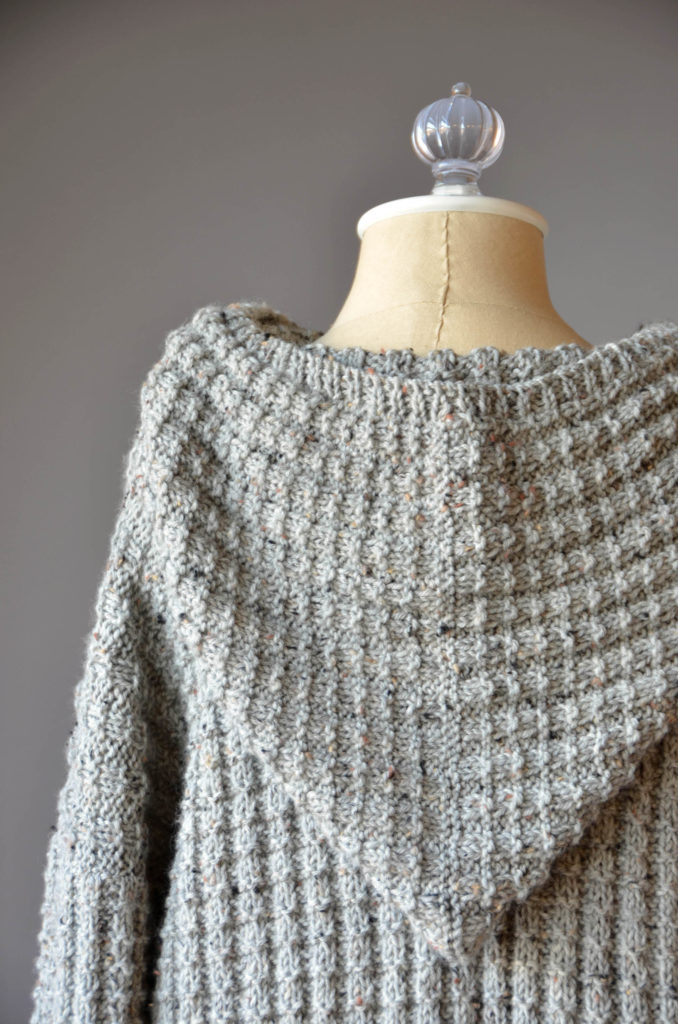 We love hearing stories of all the knitted and crocheted "hugs" that people send to loved ones far away.  They're so satisfying to give and to receive.
We hope you stay warm and cozy this weekend, and that you're able to reach out to someone you care about.
Happy crafting!