It's Free Pattern Friday!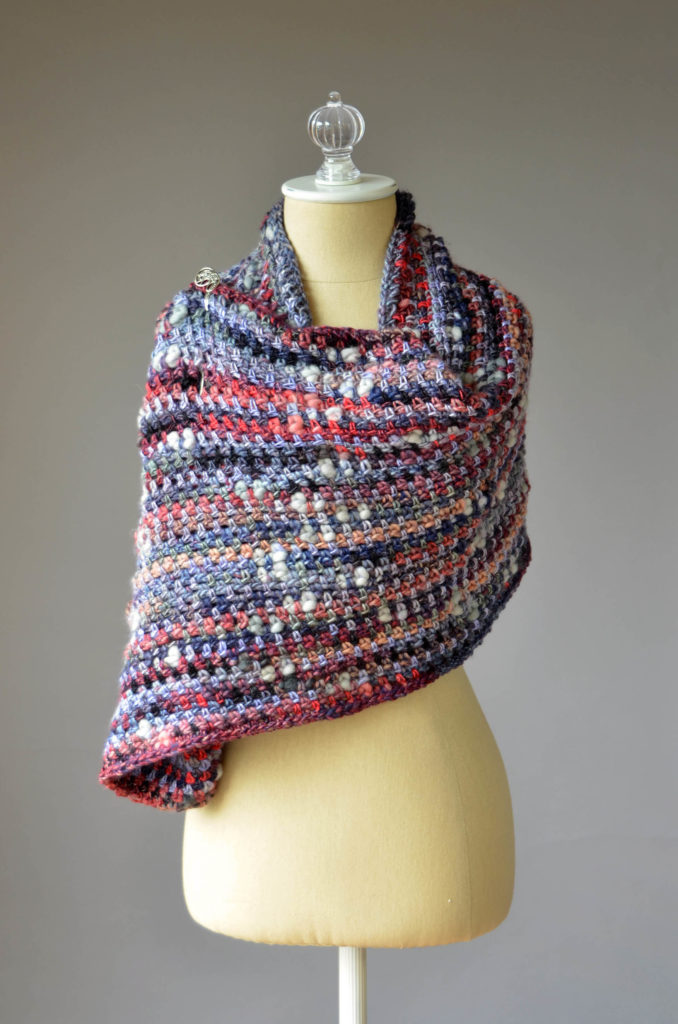 Today, it's the crochet version of the Hanasaku Cowl, in Classic Shades Frenzy and Bamboo Bloom Handpaints (pattern link here).
We had a lot of requests for this!  The original knitted Hanasaku Cowl (free from your  LYS or for sale via Ravelry) was a very popular design, so it's only fair that the crocheters get to take a crack at it too.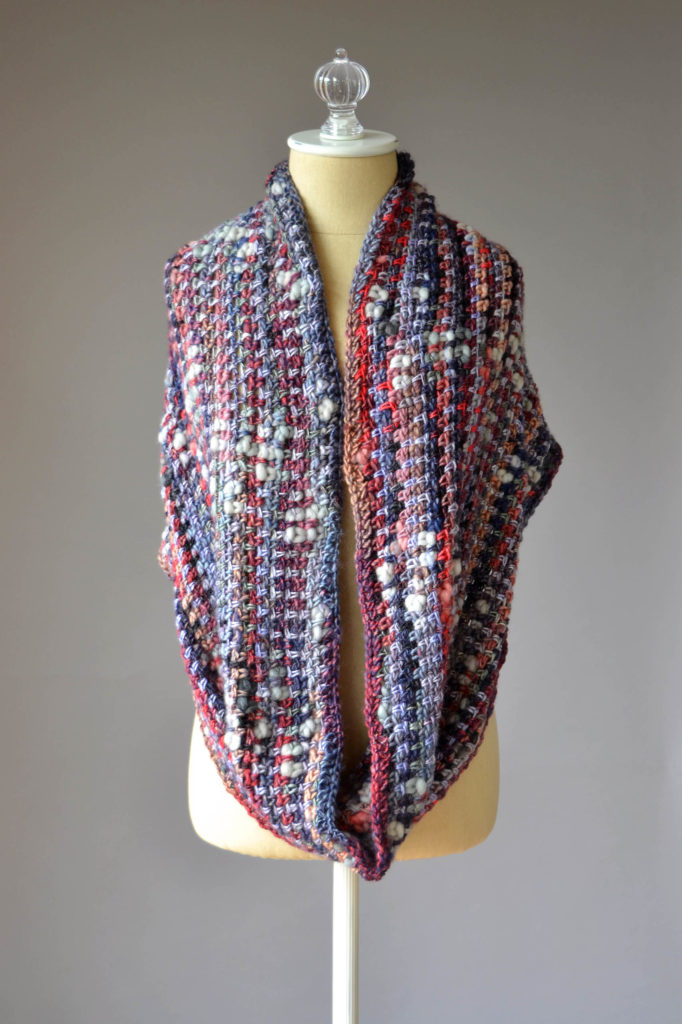 The long version of the cowl is shown, calling for two skeins of Bamboo Bloom Handpaints and two of Classic Shades Frenzy.  The pattern also includes instructions for the short version, which takes just one skein of each.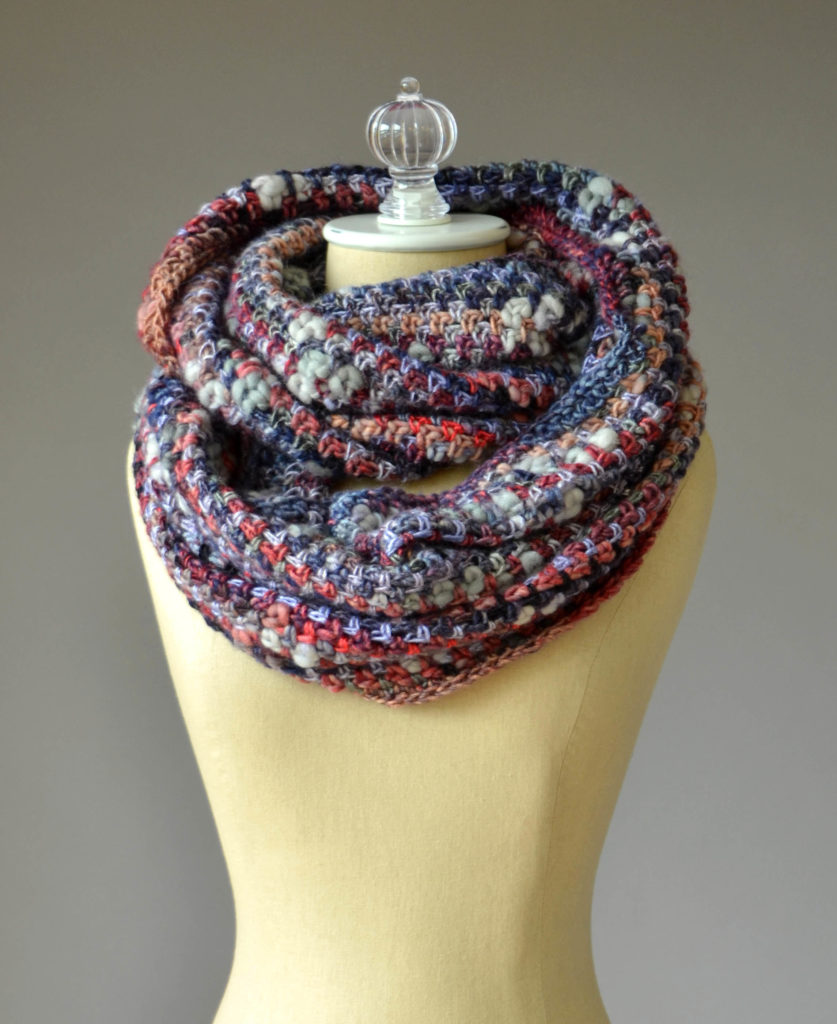 Classic Shades Frenzy is slightly bulkier than the Poems called for in the knit version, but you could easily substitute it or regular Classic Shades for the Frenzy – it's all about whatever colors speak to you.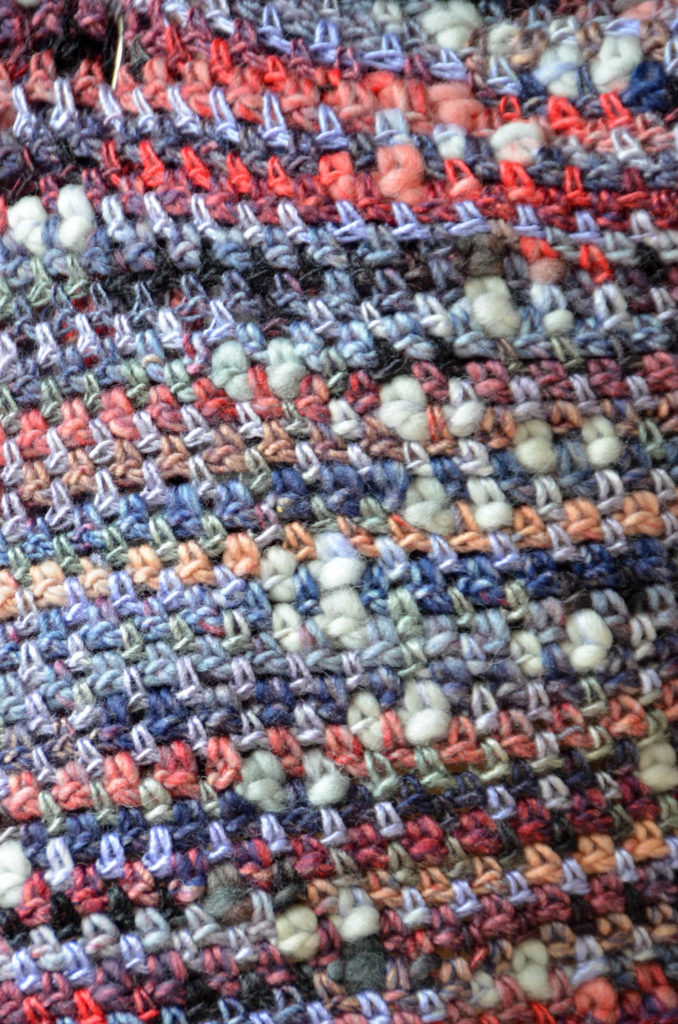 We used our very newest Bamboo Bloom Handpaints color, 328 Sango, with Frenzy color 915 Madras.  We were happy to see how the reds, blues, and blacks played off each other so dramatically.
For myself, one of my resolutions is to get better at crochet (so far, so good!) so I'm looking at giving this one-piece cowl a whirl.  The advantage of working at Universal is having a ton of beautiful yarn to look at – what do you think of Bamboo Bloom Handpaints 313 Kanji and Classic Shades Frenzy 909 Attic Light?  Although that 914 Botanica just peeking out behind it is also awfully nice.  Decisions, decisions.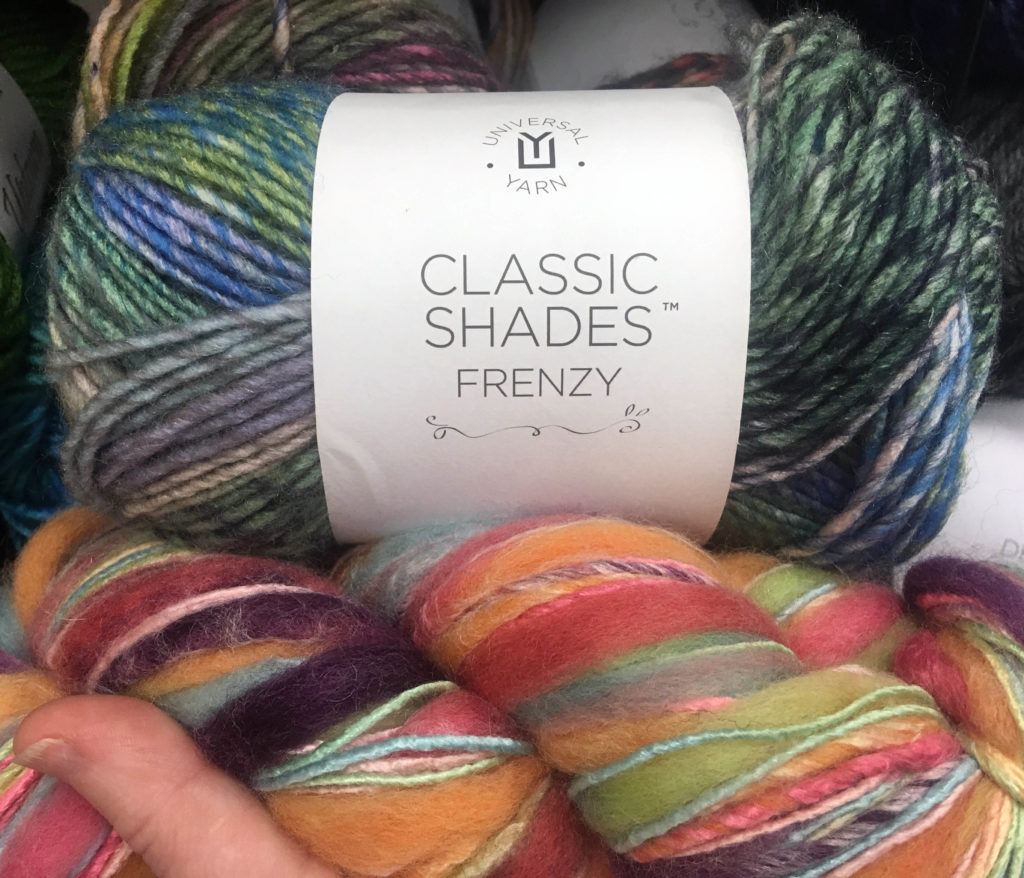 Your LYS would have some great ideas on color combos for you to put together.
We hope you enjoy this colorful crochet cowl.  Have a fantastic weekend.
Happy crafting!