It's Free Pattern Friday!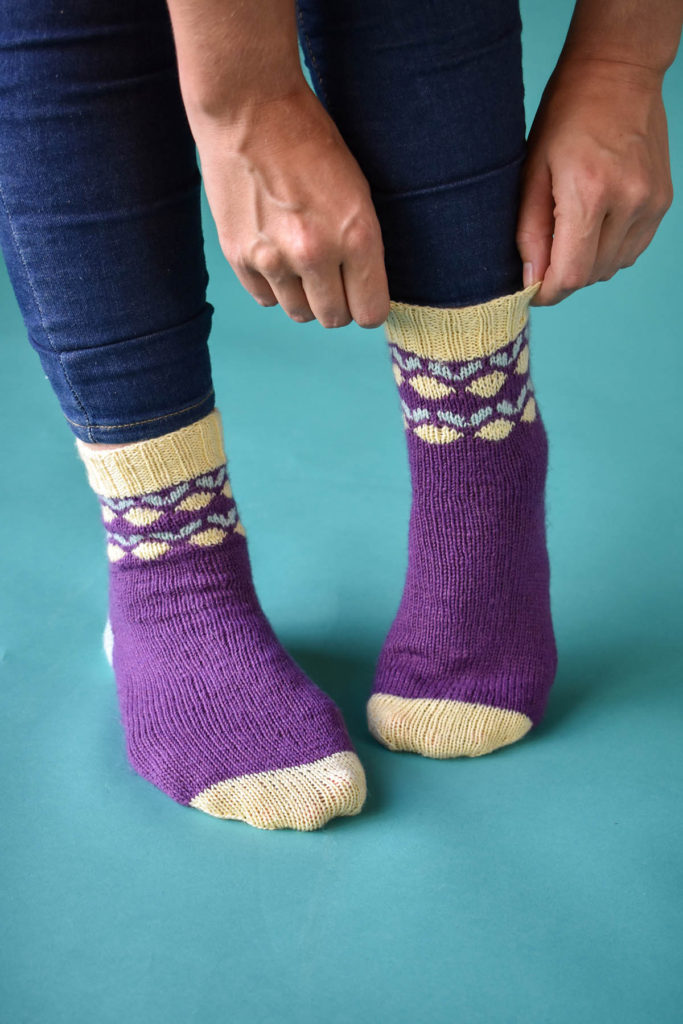 Today,
Lemon Drop Socks in Bella Cash (pattern link here).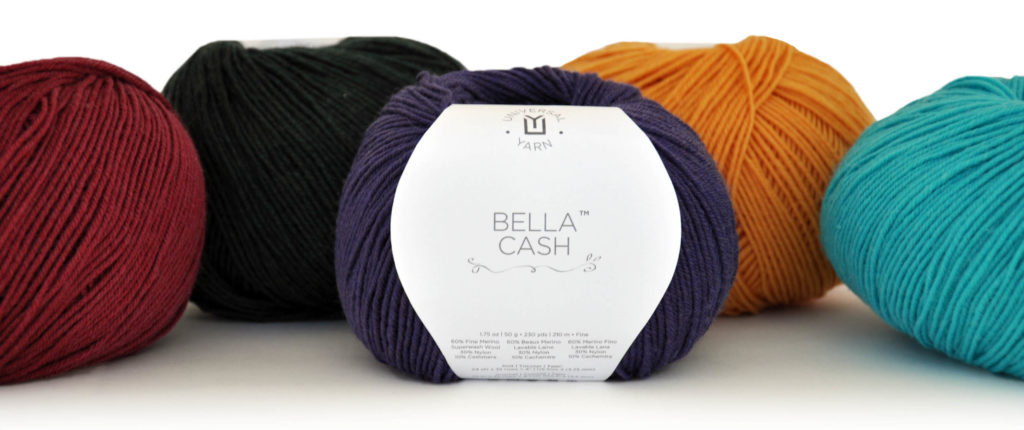 I've said it before and I'll say it again –
Bella Cash
is the unsung hero of socks. I've knit myself several pairs in Bella Cash, and they're still soft and good-looking even though I just toss 'em in the washer and dryer. Which is why I'm so happy to see a brand new pattern using Bella Cash today!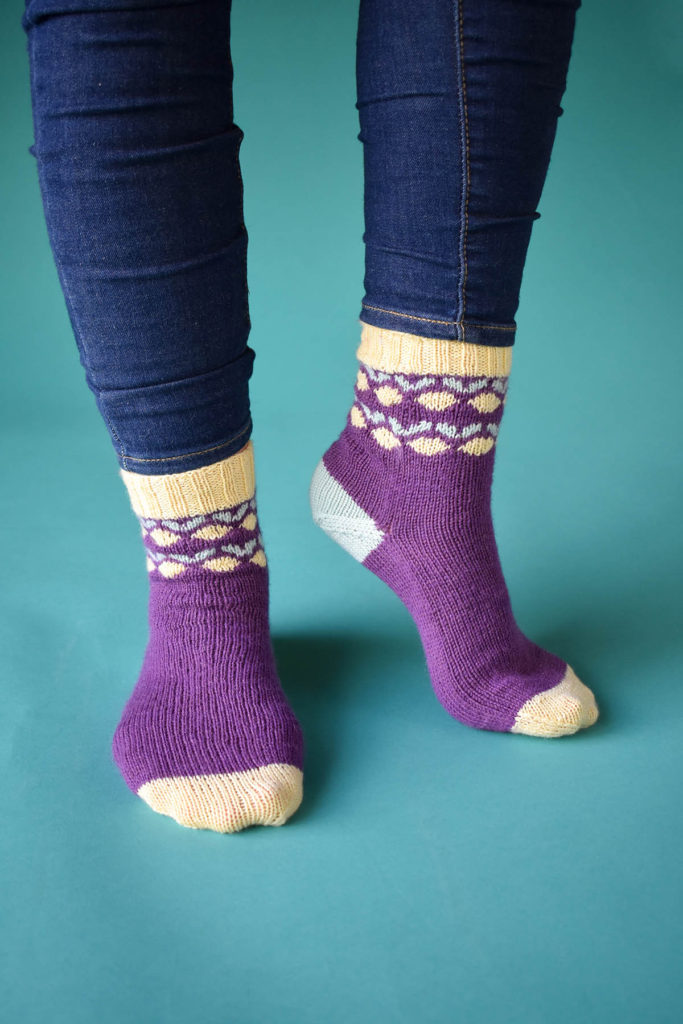 The Lemon Drop Socks are knit in the round, cuff-down. Colorwork is Fair Isle stranded.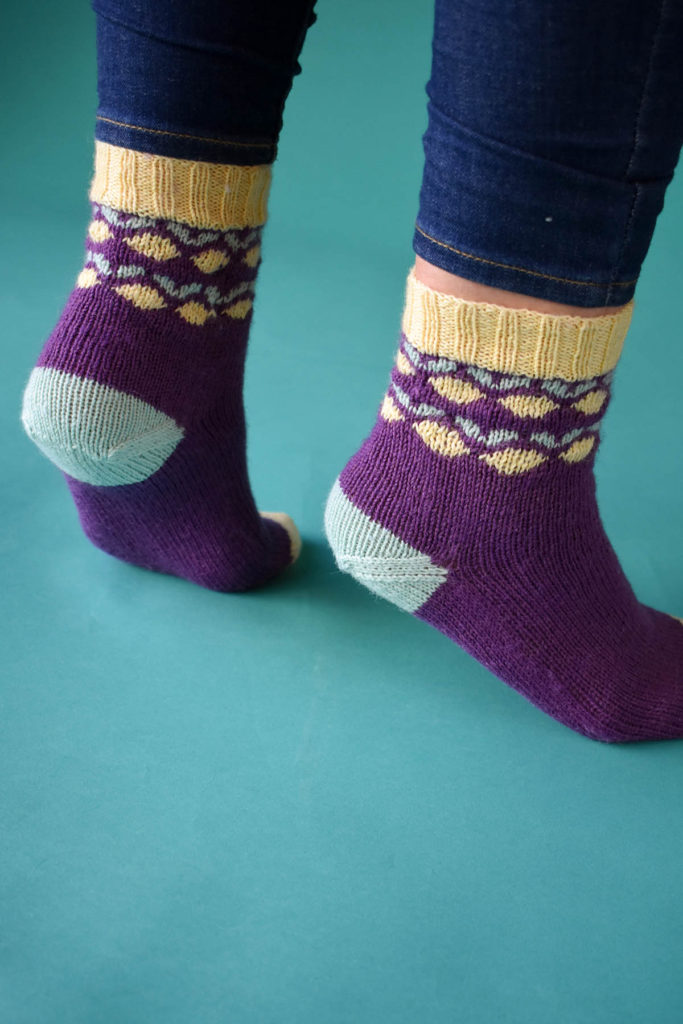 They feature an afterthought heel, so-named because you'll be putting the stitches on either side of the heel on waste yarn, then knitting the rest of the sock, then coming back to work the heel as an afterthought. Amy Gunderson shared a tutorial on this technique on our blog a while back –
you can find it here
.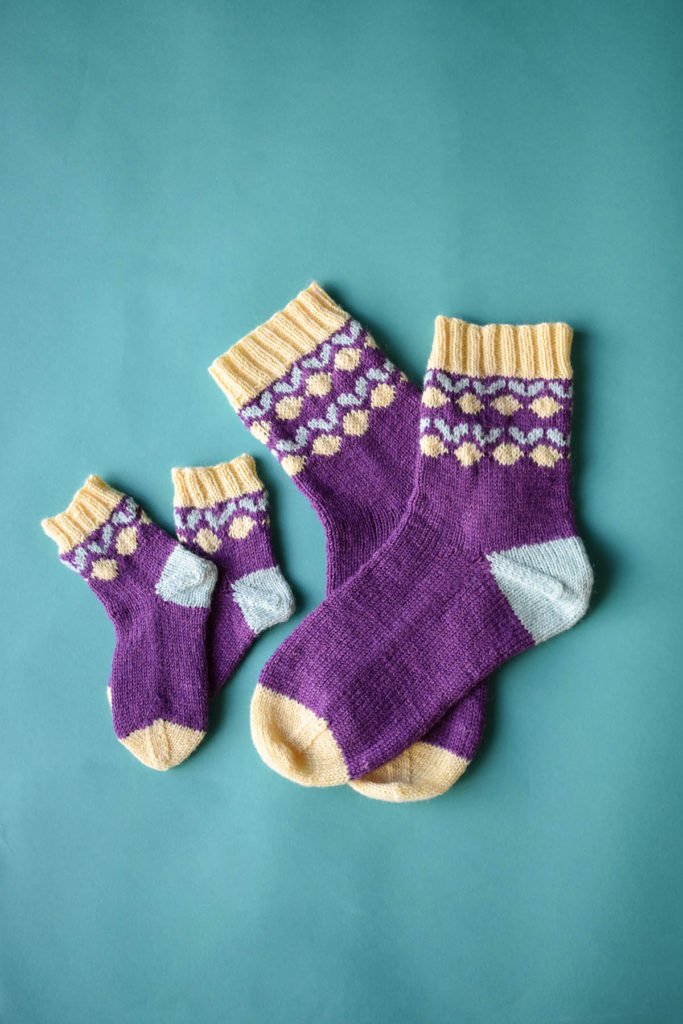 This pattern is sized from toddler on up to adults, so it's easy to make sets for anyone in the family! Matching tootsies, anyone?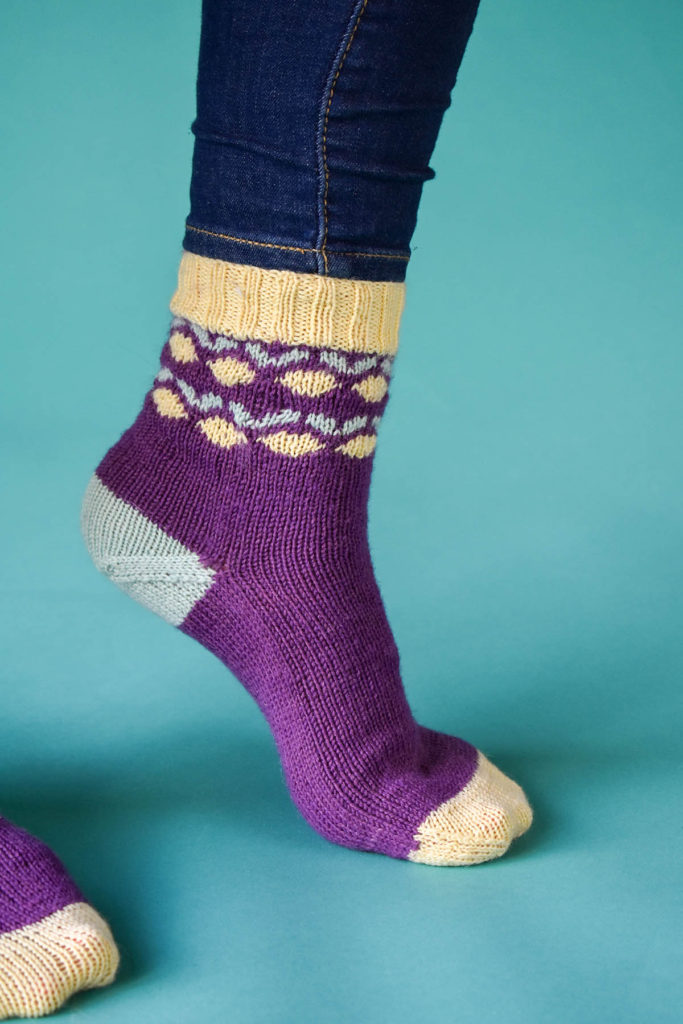 A big "thank you" to our Design Lead Rachel Brockman for being willing to stand on her toes and model these for us. She's talented in so many ways. 🙂
PS – if you like these, check out the free
Bunny Got Back socks
. Super fun!
Have a great weekend, and happy crafting!