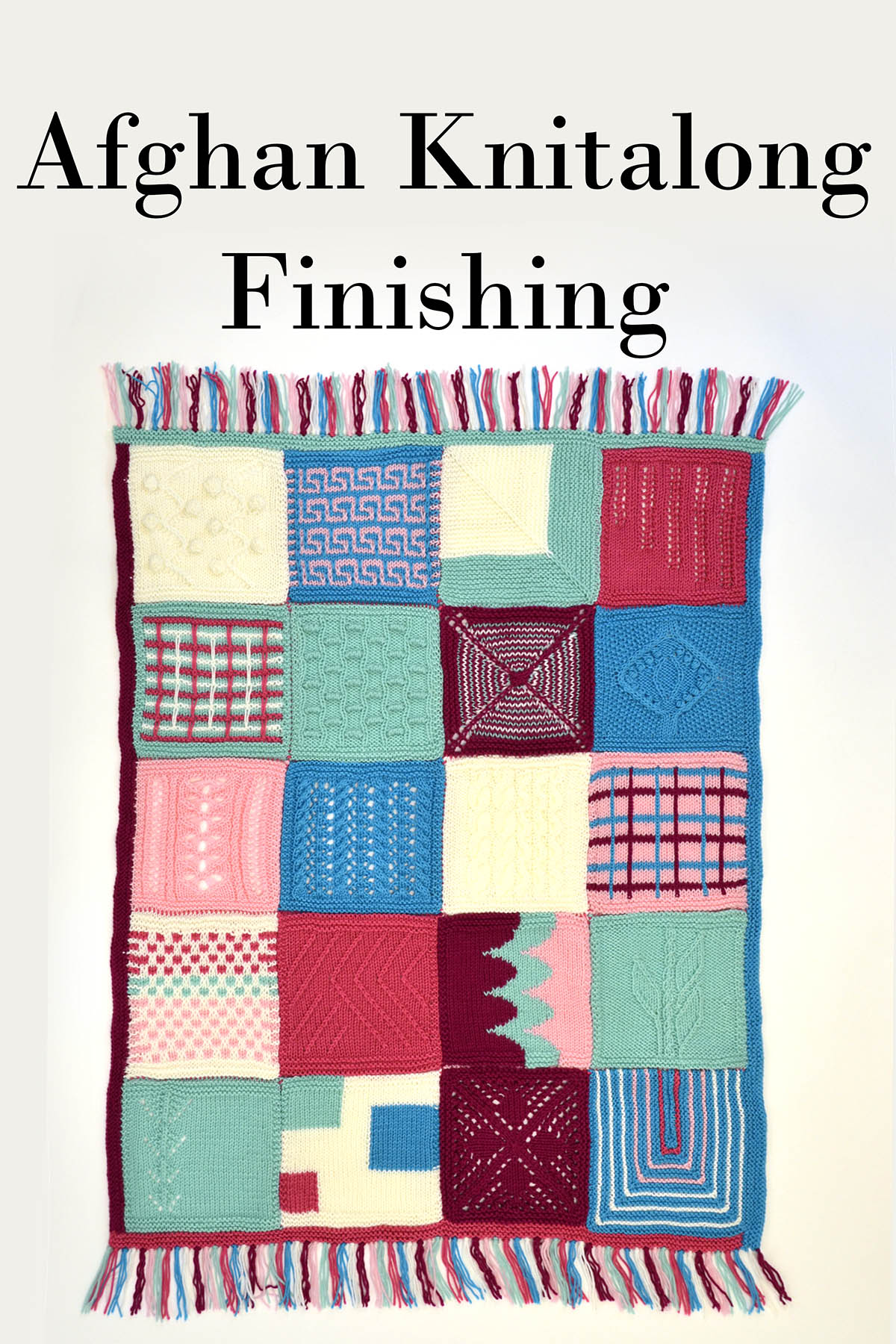 I can't believe we're done!  In my head, I'm hearing Frank Sinatra singing "My Way."  Every afghan we've seen so far has been a unique reflection of the style of its creator.  It's a wonderful tribute to the individual flair each of us have as crafters.
After assembling all the squares, Amy has opted to use four different colors for the border of her afghan.  She's also attached fringe and shares a video on how that works.
Even if you haven't finished yet, we hope you'll share pictures of your afghans.  Seeing your work is inspiring!
You can share with us here, on Facebook, or on the Afghan Knitalong Ravelry group.  We've just joined Instagram as well, so we'd love to see what you've posted in the way of knitstagrams!
We hope you've enjoyed knitting along.  Happy crafting!