It's Free Pattern Friday!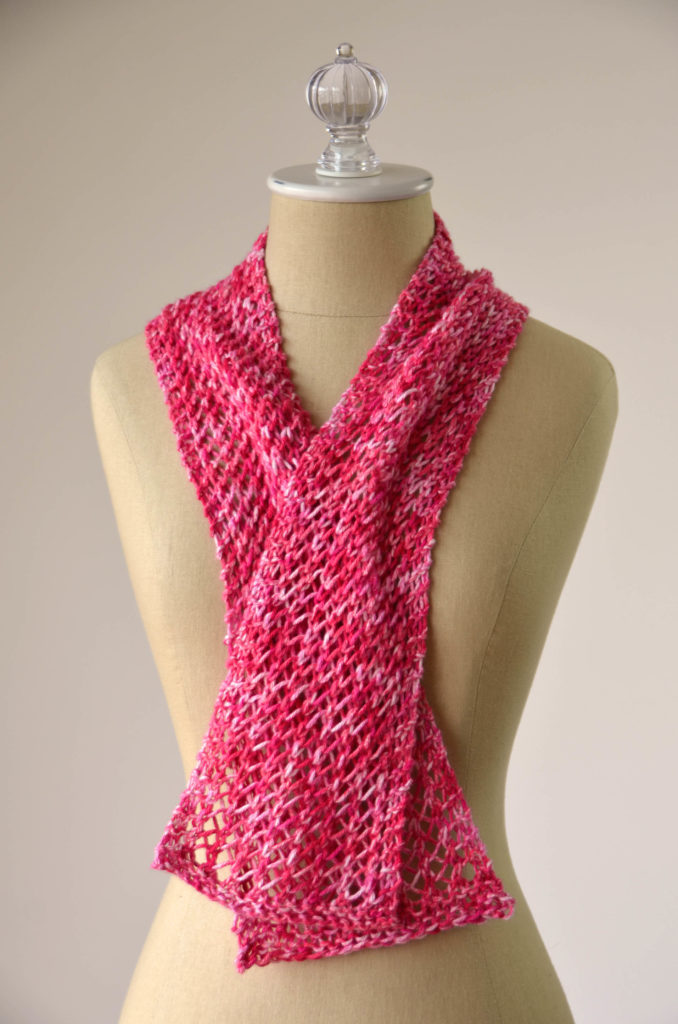 Today, the KISS Scarf in Cotton Supreme Splash.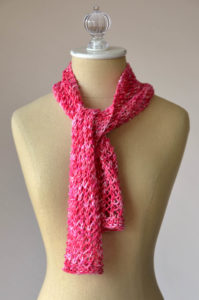 A while back, we had a request for a super-simple lace scarf for a beginner.  Well, it doesn't get much simpler than this.  The KISS Scarf is a few rows of garter stitch, followed by a one-row k2tog,yo repeat with a garter stitch border on the edges.  It's fully reversible, and it only takes one half of a ball of Cotton Supreme Splash (100g/180yds) meaning it won't take forever, even for a beginner.
(Edit: I was so excited about this pattern that I accidentally wrote  k2, yo instead of k2tog yo*.  The pattern was right, but the article was wrong – it would have led to a dramatically increasing row every time.  Thanks to all of you eagle-eyed knitters!)
This pattern would work well with any of the yarns in the Cotton Supreme family.  Cotton Supreme and Cotton Supreme Batik both have the same yardage per ball, so they could be used interchangeably here.  Go down a needle size for a slightly skinnier scarf (or just cast on more stitches in an even number) and use Cotton Supreme DK or DK Seaspray.
The remaining half a ball of Cotton Supreme Splash is sitting on my desk right now, tempting me.  I could knit another… or I could use it to teach someone else to knit.  Decisions, decisions.
Happy knitting!