Whether you love it or hate it, Valentine's Day will be here in about a week. What better way to prepare than by knitting yourself (or someone else who is sweet) a shawl? We've got you covered – to celebrate Valentine's Day, we're offering the Be Mine Shawl for free!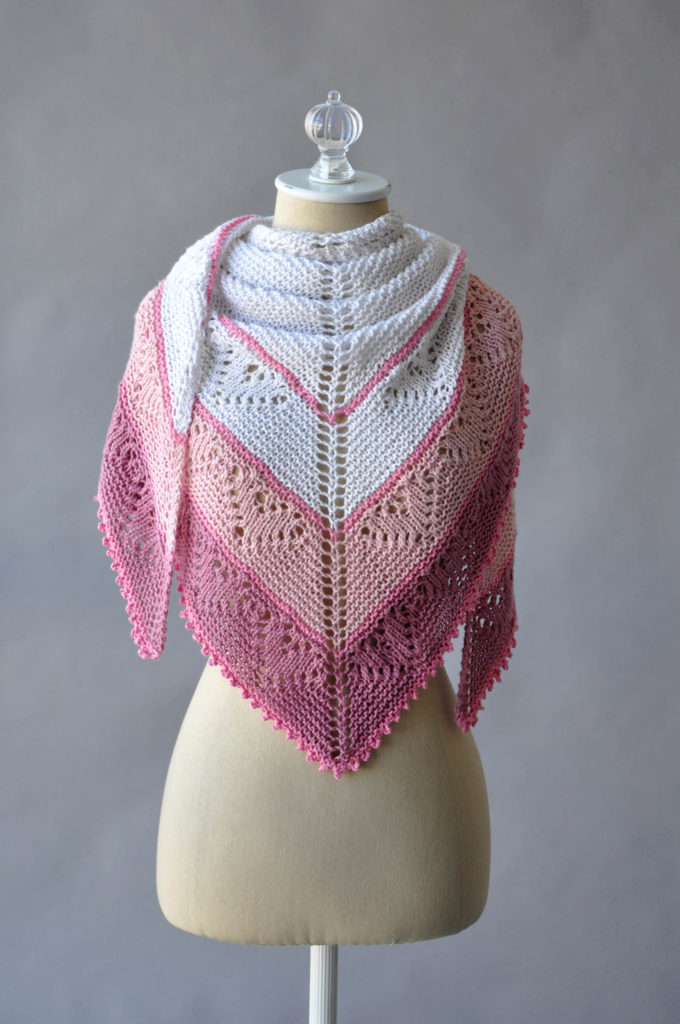 You could ask anyone in the office and they would probably tell you that I have an unrelenting sweet tooth. It is just so difficult for me to turn down sugary sweet snacks. What does this have to do with our Valentine's freebie? Well, the inspiration for the Be Mine Shawl came from conversation heart candies. (In case you were wondering, I prefer the white, wintergreen flavored hearts.)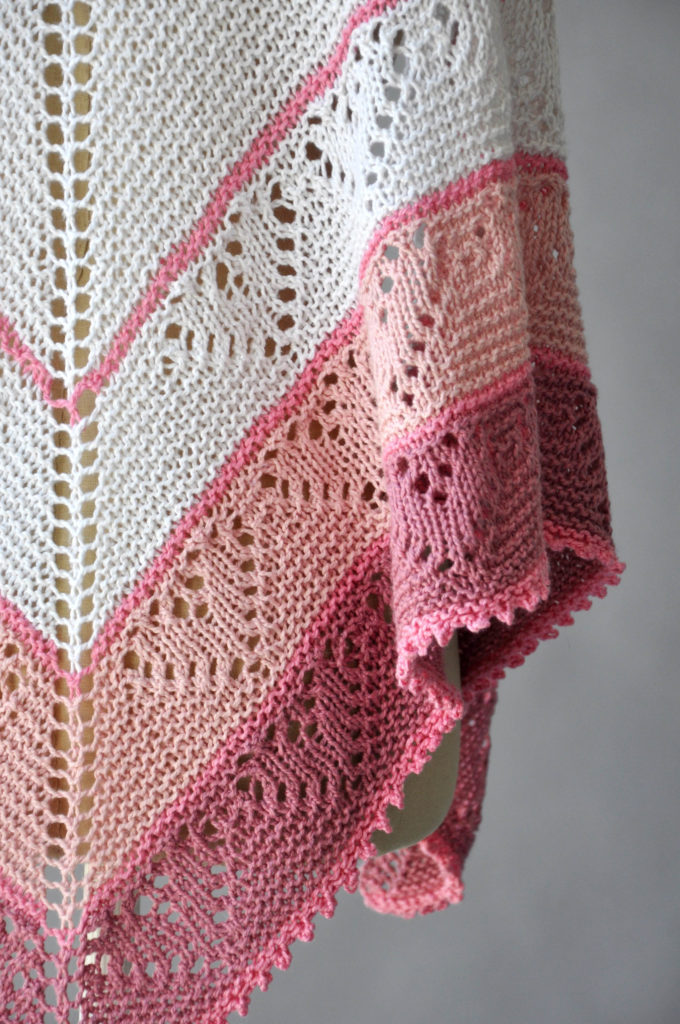 Be Mine is a triangular shawl comprised mostly of garter stitch. It is knit in Fibra Natura Papyrus, a yarn with a luxurious blend of cotton and silk. This yarn is velvety soft and creates a beautifully drapey fabric.
After working the body of the shawl, three bold stripes featuring a lace heart motif are worked to create a lovely border. Small, brightly colored stripes break up the lace sections. Finally, the shawl is finished with a delicate crochet-picot edging. (By the way, back in December Amy posted a tutorial on a Crochet Picot Edging here, but please note that instead of entirely skipping a stitch between picots as directed in the tutorial, you will instead work a slip stitch in the stitch between picots.)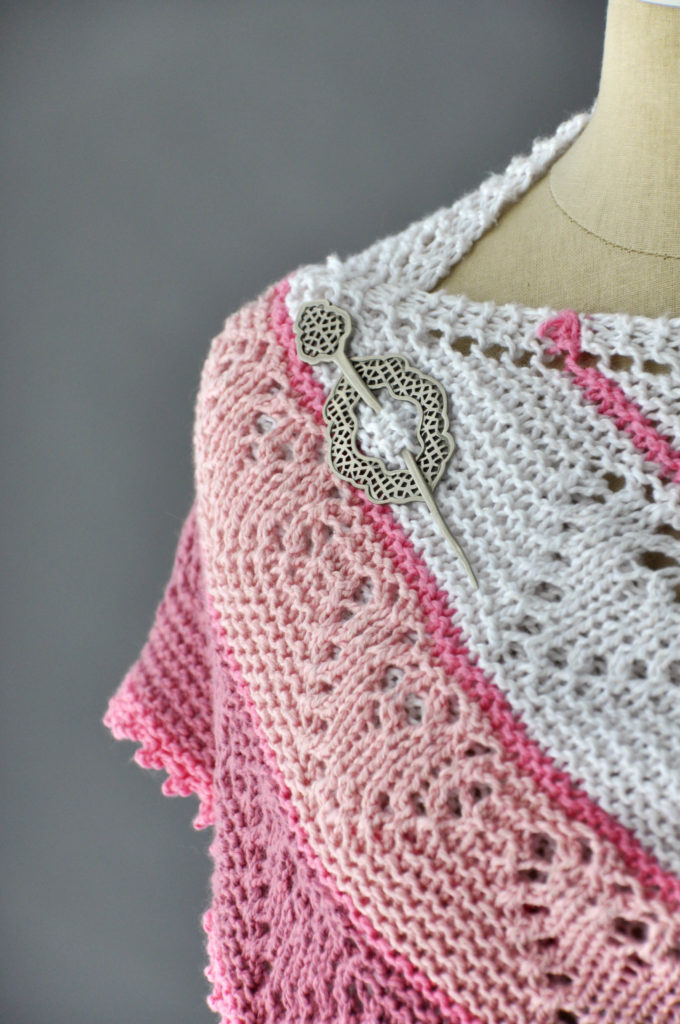 You can find this gorgeous shawl pin by Jul Designs here.

Because Be Mine uses garter stitch, it's nice to have a beautiful, elastic bind off. As a bit of a tight knitter, I like to use the Suspended Bind-off whenever I want a neat, elastic edge. I highly recommend this technique for this shawl design, and I call for it in the pattern. The method is nearly as simple as your standard bind off. It really just involves holding onto a stitch just a moment longer. If that sounds confusing, don't worry, because I'll show you exactly what I mean.