It's Throwback Thursday!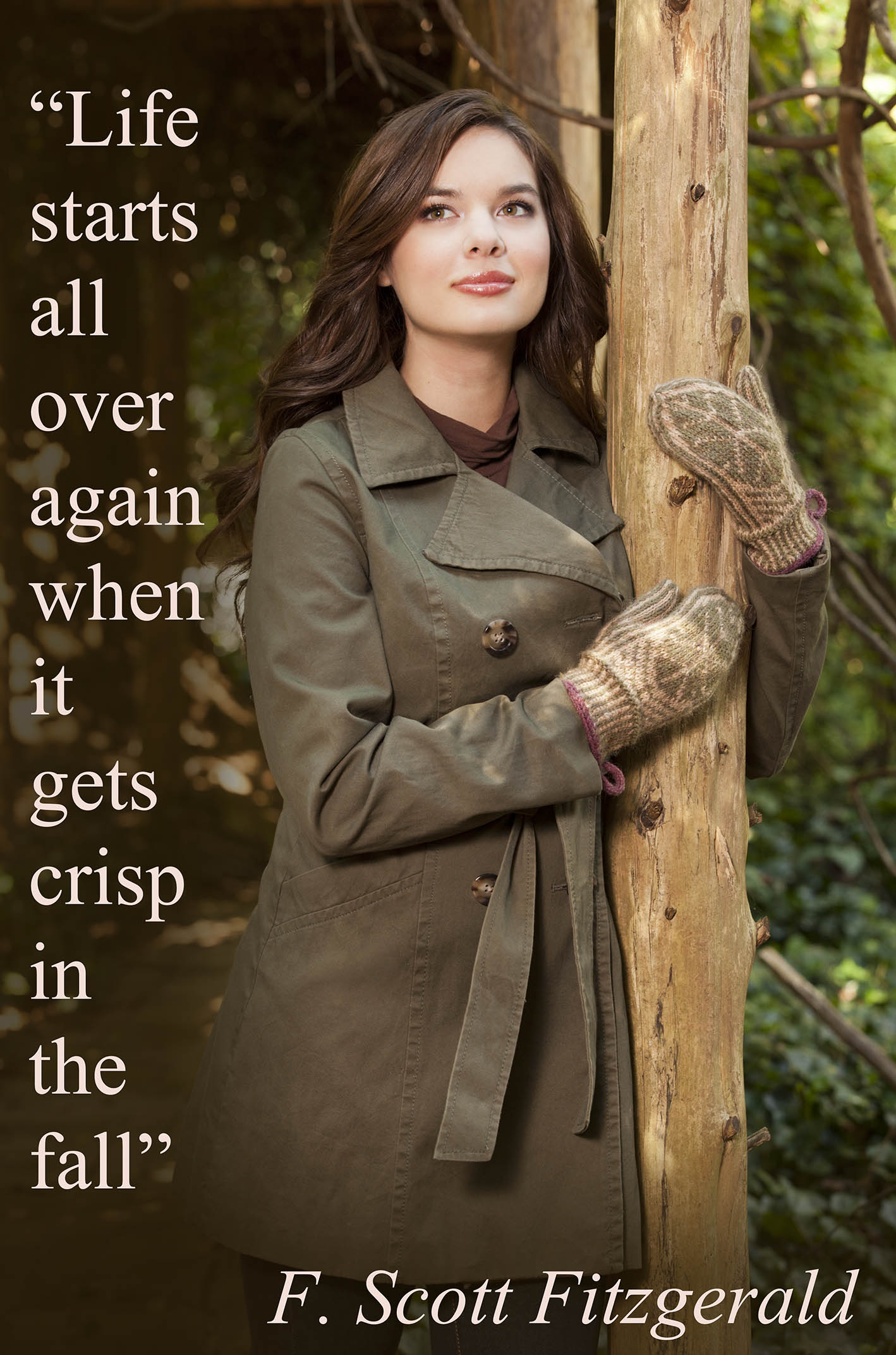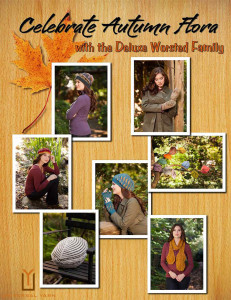 We're not throwing back that far today, just a couple of years.  But it's the perfect time of year to highlight the free e-book Autumn Flora with Deluxe.
This e-book features eight patterns perfect for staying toasty, all using the Deluxe family of 100% wool.
All the patterns below are part of this cozy collection of colorwork and cables.  Enjoy!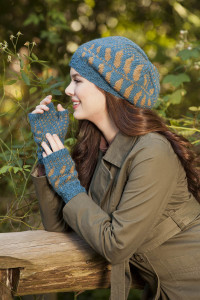 Pattern: Wraparound Leaves Beret and Mitts
Yarn:  Deluxe Worsted
• 12176 Teal Viper – 1 ball (MC)
• 41138 Brown Sugar – 1 ball (CC)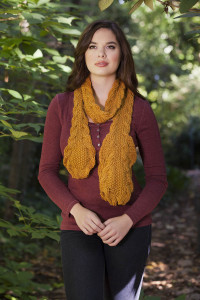 Pattern: Sheaves of Wheat Reversible Scarf
Yarn: Deluxe Chunky
• 3704 Gold Spice – 2 balls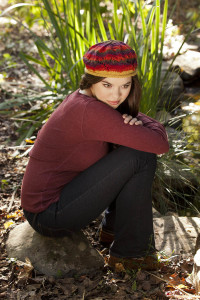 Pattern: Poplar Beret
Yarn:  Deluxe Worsted
• 12182 Gold Spice – 1 ball (A)
Universal Yarn Deluxe Worsted LP
• 06 Harvest – 1 ball (B)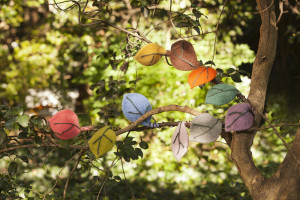 Pattern: Felted Leaf
Yarn: Deluxe Worsted
• 1 ball will make multiple felted leaves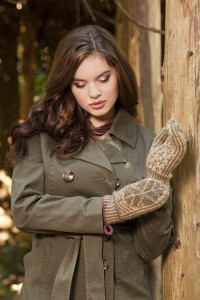 Pattern: Big Leaf Mittens
Yarn:  Renew Wool (Substitute Deluxe DK Superwash)
• 101 Sand – 1 ball (MC)
• 107 Cedar – 1 ball (CC1)
• 113 Garnet – 1 ball (CC2)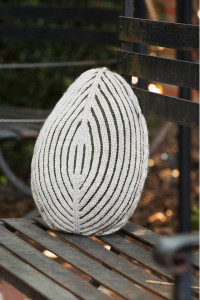 Pattern: Stranded Seed Pillow
Yarn: Deluxe Chunky
• 91901 Oatmeal Heather – 2 balls (MC)
• 3749 Forest – 1 ball (CC)
(There's a gorgeous cabled edge on this one!)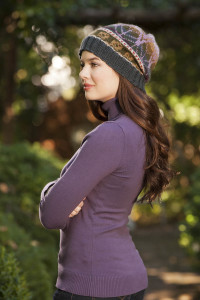 Pattern: Autumn Leaves Cap
Yarn: Deluxe Worsted
• 71601 Blue Ombre – 1 ball (A)
• 12501 Oatmeal Heather – 1 ball (B)
• 3649 Forest Green – 1 ball (C)
• 41138 Brown Sugar – 1 ball (D)
• 91477 Red Oak – 1 ball (E)
• 12188 Heather – 1 ball (F)
• 12180 Eggplant – 1 ball (G)
• 12282 Hunter Green – 1 ball (H)
• 12181 Bronze Brown – 1 ball (I)