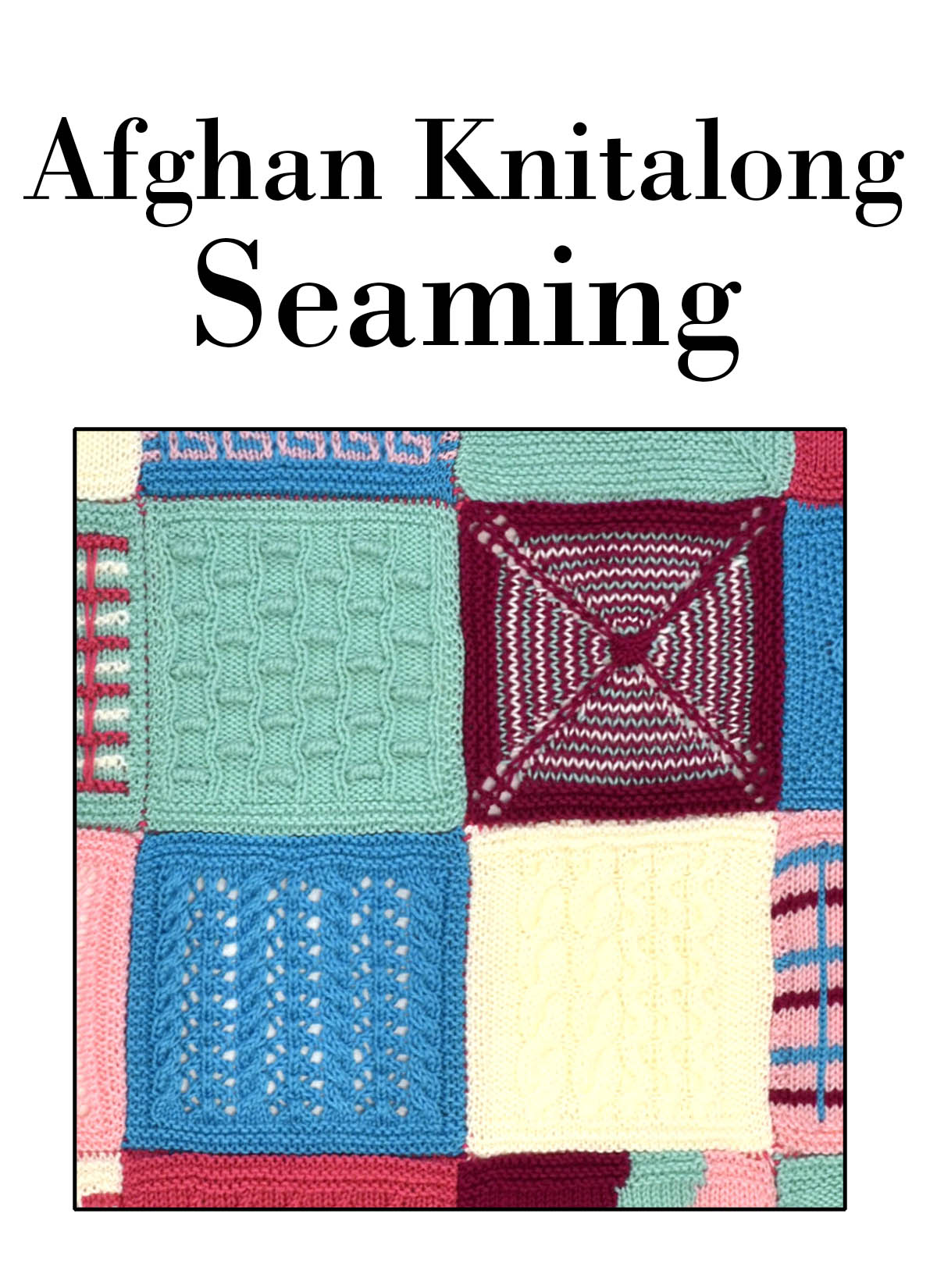 It's all coming together – literally!  Time to seam up your squares into a glorious and unique creation.  Lay 'em out, decide where you want them to go, and then turn your 20 little learning blocks into one beautiful whole.  We've got a .pdf file with tips, and videos on not one but two methods of linking everything together.
First, Amy Gunderson demonstrates the mattress stitch, and how to use it when you have different numbers of stitches from square to square.  Grab your tapestry needle and some yarn and get to it!
Next, she shows how to use a crochet hook to slip stitch your squares together.  Slightly less invisible, but very easy to work.
I'm a big fan of mattress stitch, but I may give crochet  slip stitch a try this time. I like the idea of working straight from the ball without cutting a length of yarn.  Seems like fewer ends to weave in.
We'll be back in just one week with details on adding a border and fringe (if you wish), and the big reveal of the finished sampler!  Can't wait!