It's Free Pattern Friday!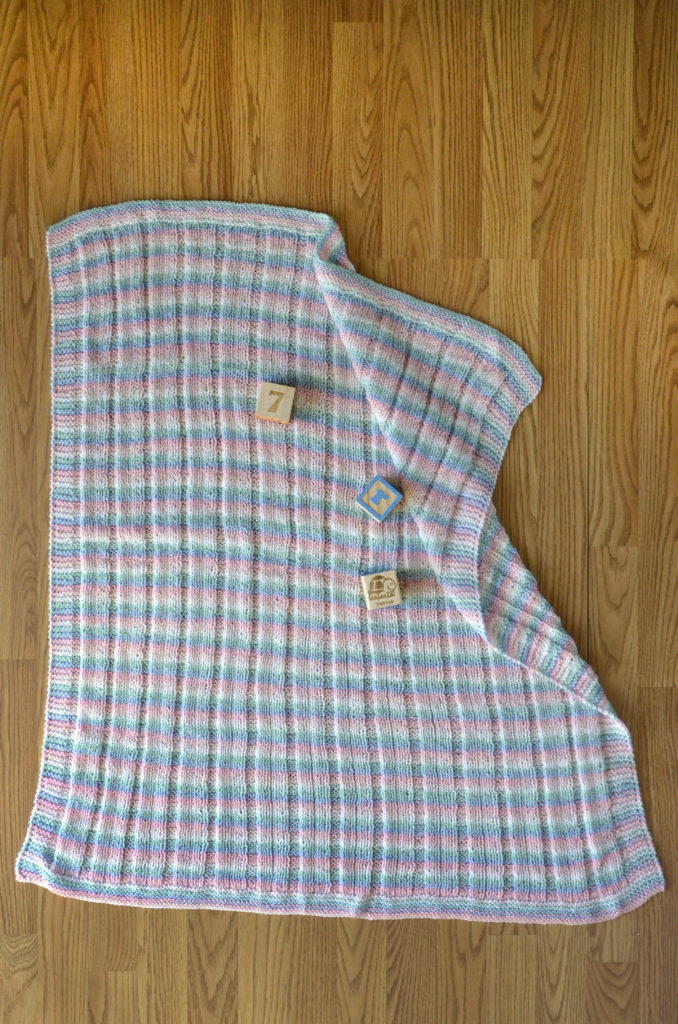 Today, the Cherish Baby Blanket in Uptown DK Colors.
We're in a kid frame of mind today!  We recently saw these Blinky Bears knitted by Joan and shared by Yarn Cloud in Virginia.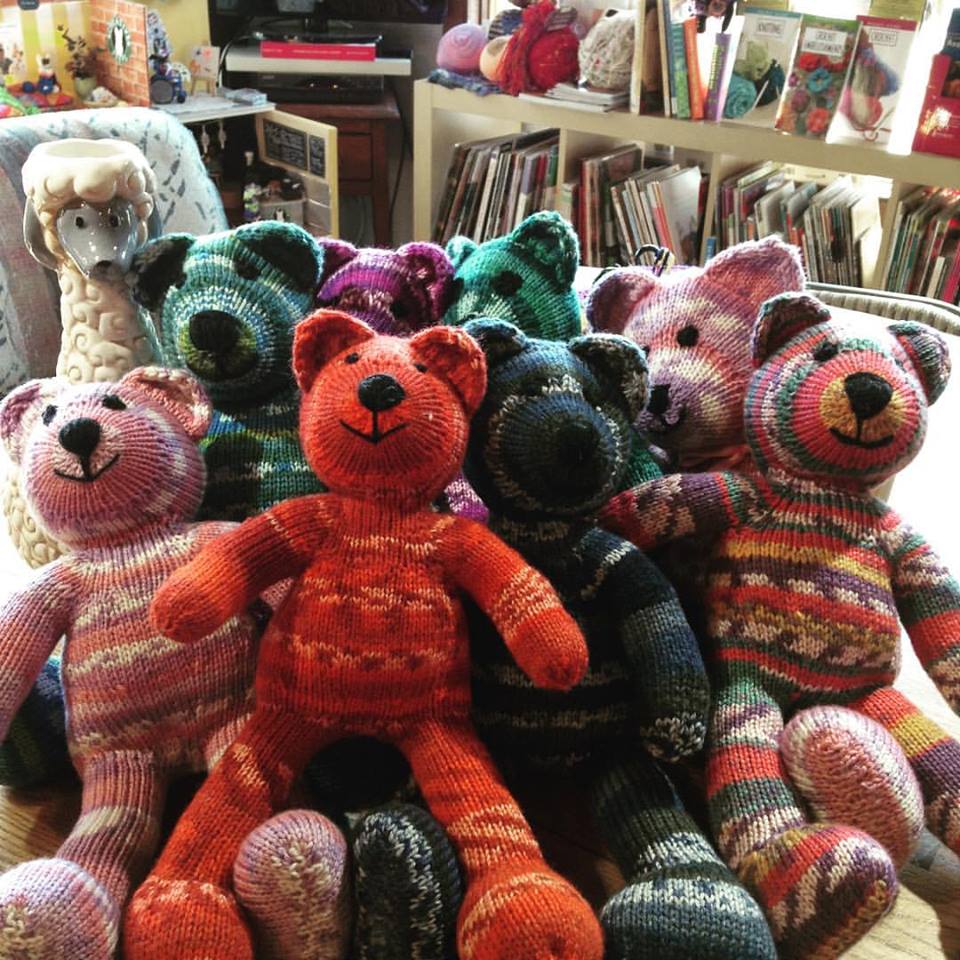 They're knitted in Uptown Worsted Tapestry (180yds/100g).  Joan made a different bear for every grand kid so there wouldn't be any arguments.  Is that a great idea or what?  The pattern is a Yarn Cloud exclusive by Pietra Bietsch and is available on Ravelry at this link.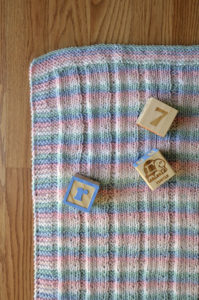 We love these little guys and gals.  We're also happy to share this extremely simple pattern in Uptown DK Colors (273yds/100g), which also uses the yarn's color shifts to good advantage.  The Cherish Baby Blanket is a very easy four-row repeat perfect for beginners.  The self-striping yarn makes the color changes, so there's no juggling multiple balls and there's less weaving in ends.  A garter stitch border at the edges and a few rows of straight knitting at the top and bottom help keep it from curling.
We're big fans of self-patterning and self-striping yarns for times when you want to add a little pizzazz to your work without having to fiddle with bobbins.  For instance, take a look at the Zig to the Zag Tee.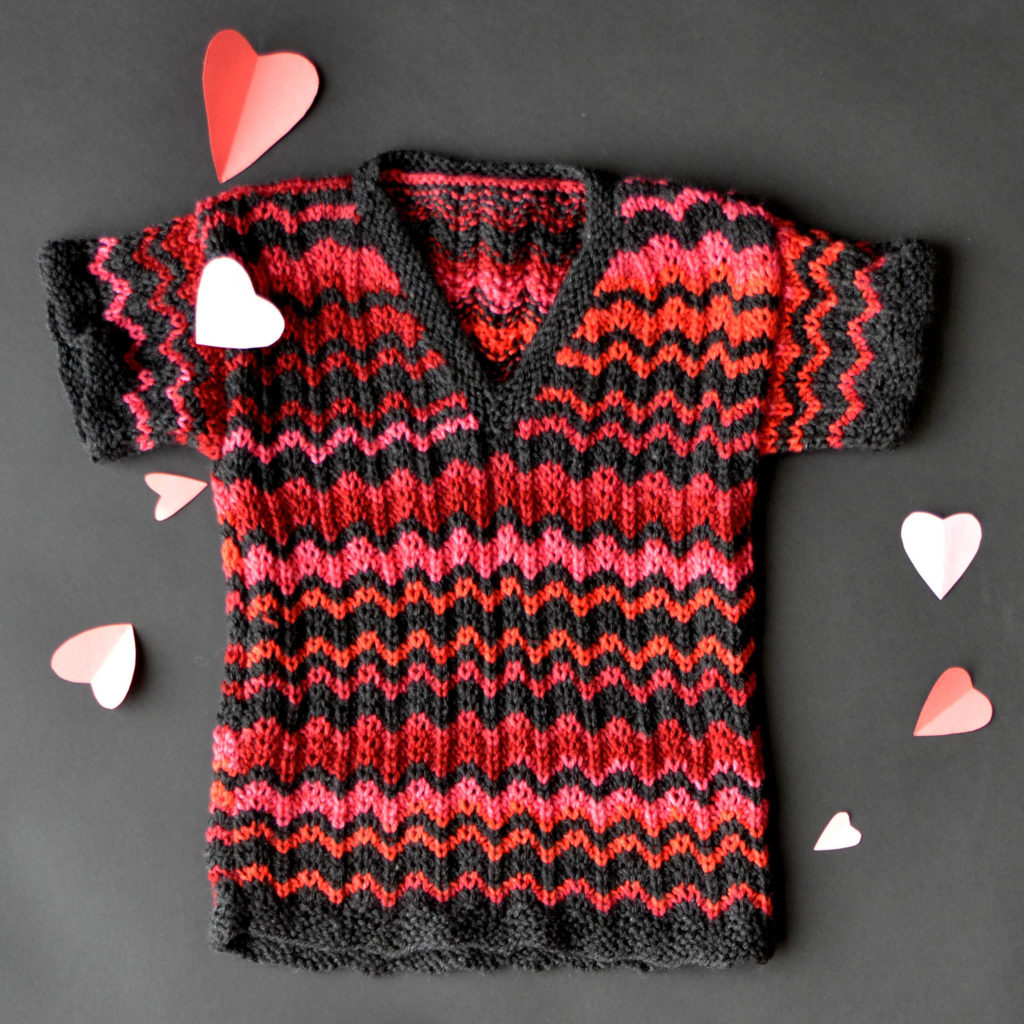 Solid Uptown DK in 132 Night and Uptown DK Colors in 70319 Jubilee are alternated to make a very modern kid's tee where the self-striping yarn automatically shifts through red and pink bands – one less thing for the knitter to worry about.  They can just concentrate on making a standout top for some little fashionista.
We hope you enjoy the free Cherish Baby Blanket, and think about unique ways you can use self-striping and self-patterning yarns.
Have a great weekend, and happy knitting!