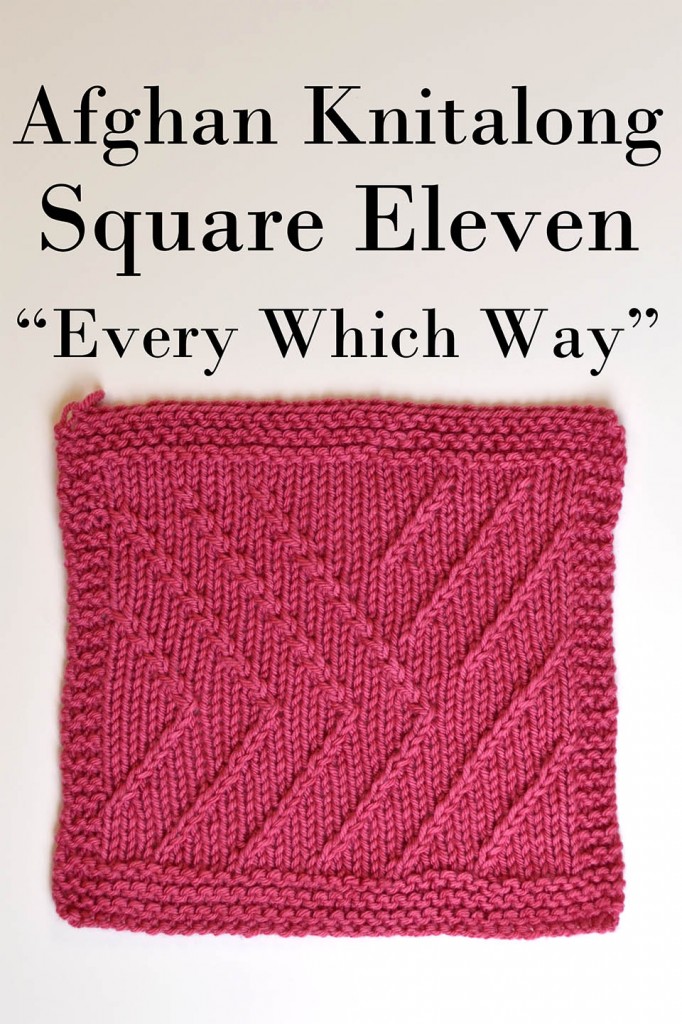 Nifty!  This month we're exploring relief stitches, using twists that travel across the fabric, starting with Block Eleven, "Every Which Way."
I'm particularly glad to see this technique come up – I still recall doing a hat pattern with all over right twists and left twists.  The right twists, I could figure out, but I never got the hang of left twists and had to use a cable needle every time my stitches travelled in that direction.  So tedious!
Amy shows us how to work these twists, which I think of as tiny one-stitch cables.
After doing this block, I may take another crack at that hat pattern.  Let's hear it for learning new things!
As always we love seeing your blocks. You can share with us on Facebook, or in our Ravelry group.  We'll see you in two weeks with a new block and a new take on this design element!
Happy knitting!