It's Free Pattern Friday!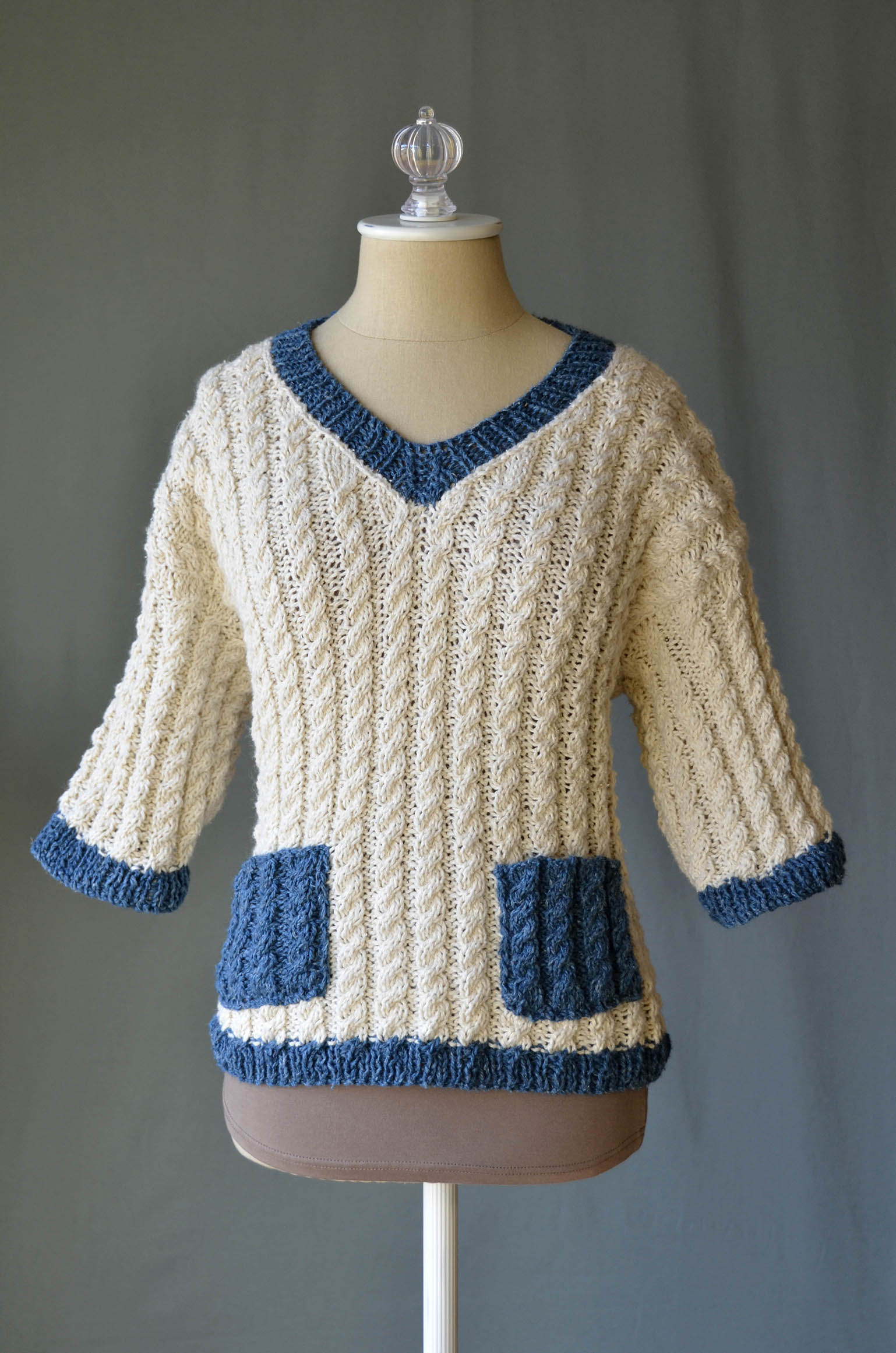 Today, the Varia Pullover in Llamalini.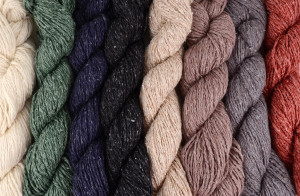 I may have mentioned this before, but Fibra Natura Llamalini (109yds/50g) is a favorite around here.  A blend of royal llama, linen, and silk bourette, it has a rich, heathered depth of color.  I've got a hank of Mulberry on my desk right now that I snuck out of our samples (don't tell!) just so I can look at it and think about what it wants to be.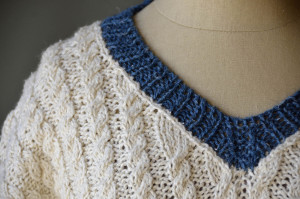 Our sales manager Yonca clearly had bigger plans than me when she came up with this design.  She's got a good eye – we note that the upcoming Vogue Knitting has several solid cable sweaters with stripe detailing.  This design is very on trend.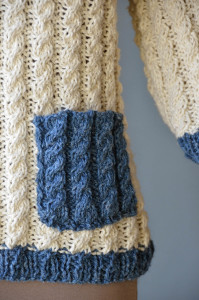 The garment is knitted in pieces and seamed, and the pockets are added afterward, so it's easy to leave them off if you prefer.  For myself, I love the bursts of color that they lend, breaking up the line in a way that's flattering for those of us who might be wearing something, let's say, a little bigger than the extra-small size.
This is a great transitional piece – the Llamalini is warm but not stifling, and the half sleeves would work well in Spring or Fall.
Maybe I should grab a few more skeins from our samples and dream a little bigger…
Happy knitting!