It's Free Pattern Friday!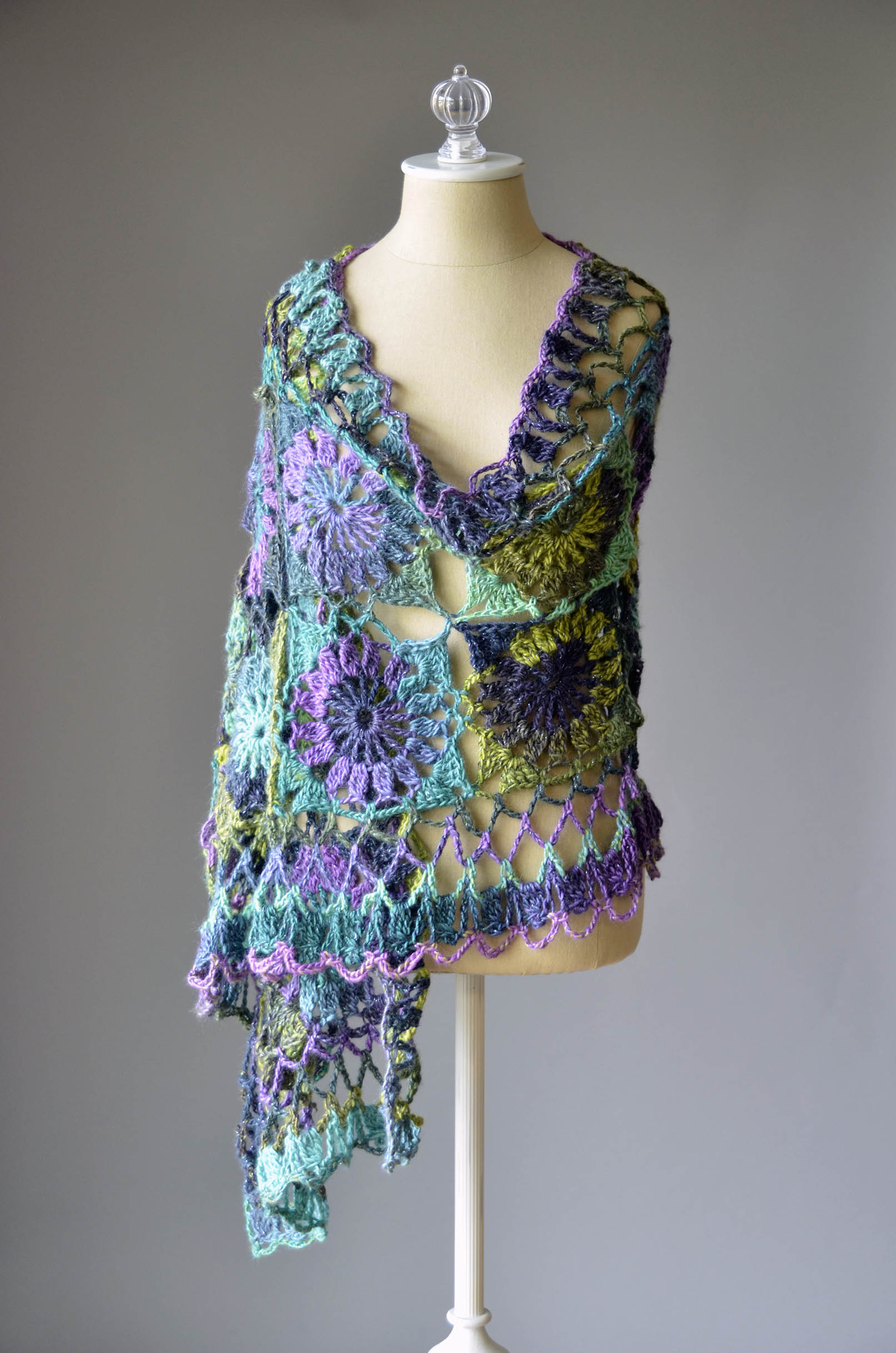 Today, the Guadalupe Stole in Classic Shades Metallic.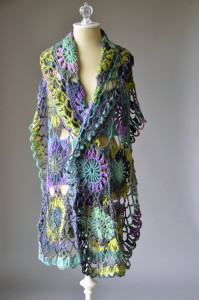 I love this loose and airy crochet shawl.  It's long and luxurious, and the Classic Shades Metallic gives it just the right amount of sparkle in the light.  Of course, if you're not a glam kind of person, Classic Shades works up to exactly the same gauge, so you can still get the great color shifts without the bling.
This stole is comprised of 18 Motifs that are joined as you go on round 3.  Amy used almost all of four balls of Classic Shades Metallic for this, so you may want to grab another ball just for safety.
If I were pairing this shawl up with an outfit, I think I might try to pull out the lavender as an accent color.  Actress Minka Kelly (photo from denimology) has a good base outfit here that many of us could also pull off.  Top it with this shawl, maybe pick up another color with some cute earrings, and you're ready to turn heads.
Happy crocheting!