It's Free Pattern Friday!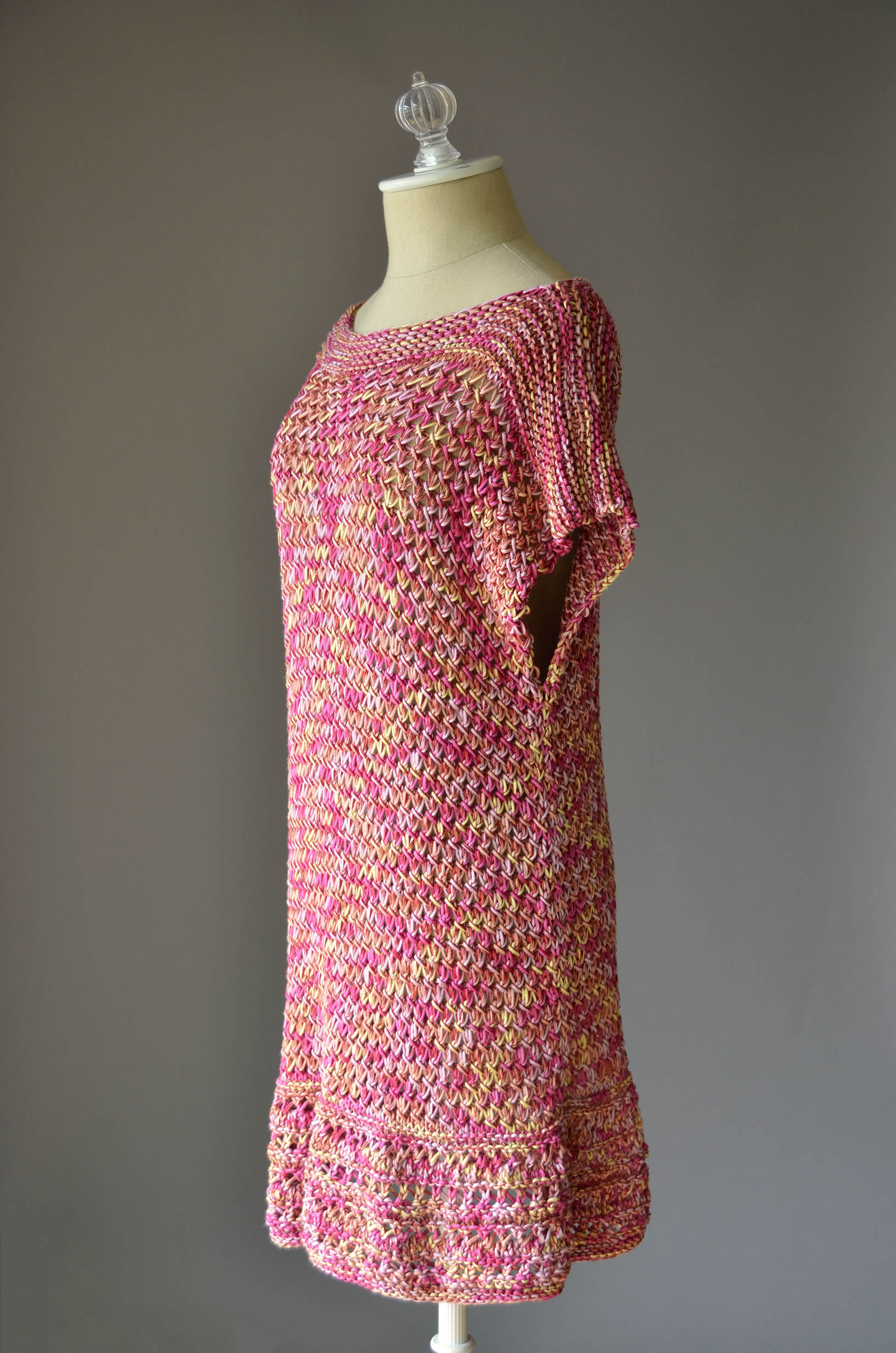 Today, the Swim Cover in Alana.
This is a timely design.  Why?  Take a look.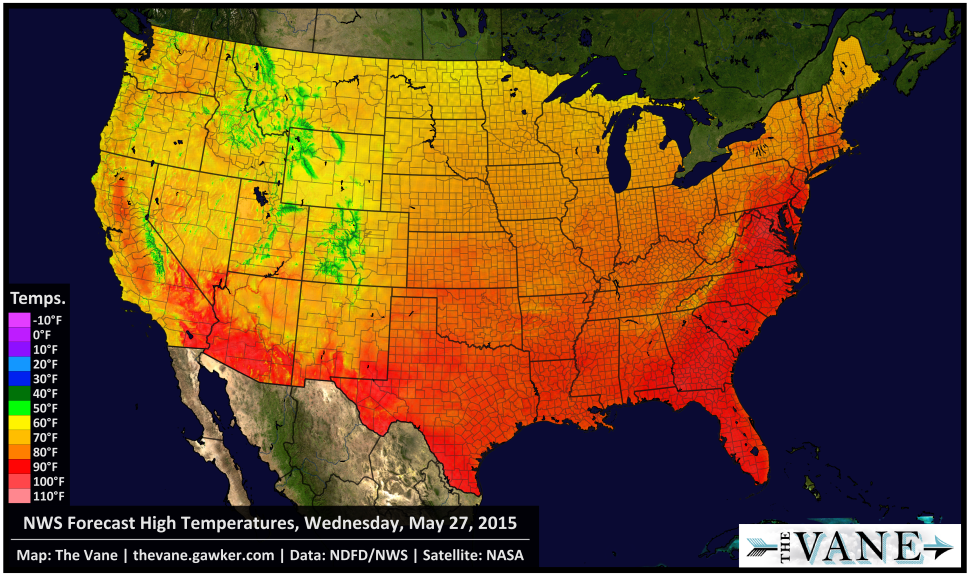 Yep, that's next week.  Hot.  Hot hot hot.  Hard to believe it's only May.  So maybe this is a good moment to cast on for something to help you stay cool.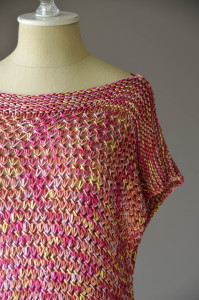 Start off this long weekend by casting on for the knitted Swim Cover in Alana (158yds/100g).  Be ready to chill by the pool or on the beach with a sun hat to keep you in the shade and some flip-flops to keep your feet off the scorching ground.
Pictured is the small size of this cover-up, which took exactly five hanks.  In the pattern we call for six, just in case you want to grab an extra hank for safety.  We do factor in a little extra yarn for swatching purposes, but surely you wouldn't skip your swatch, would you?
This simple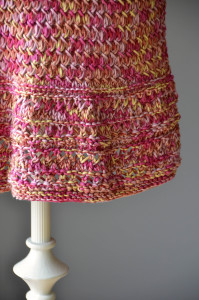 garment is knitted flat, with some nice reversible stripe stitch detailing at the hem, pictured right.  The whole cover-up is just two rectangles seamed together at the sides.  This lets you make the armholes as long or as narrow as you wish.  We call for 9-11″ for the armholes, so you've got plenty of room to lift your arm dramatically to your brow while calling for a mint julep from your lounge chair.
Next week, stay cool, make sure your pets (and you!) have plenty of water, and keep crafting.
Happy knitting!