It's Free Pattern Friday!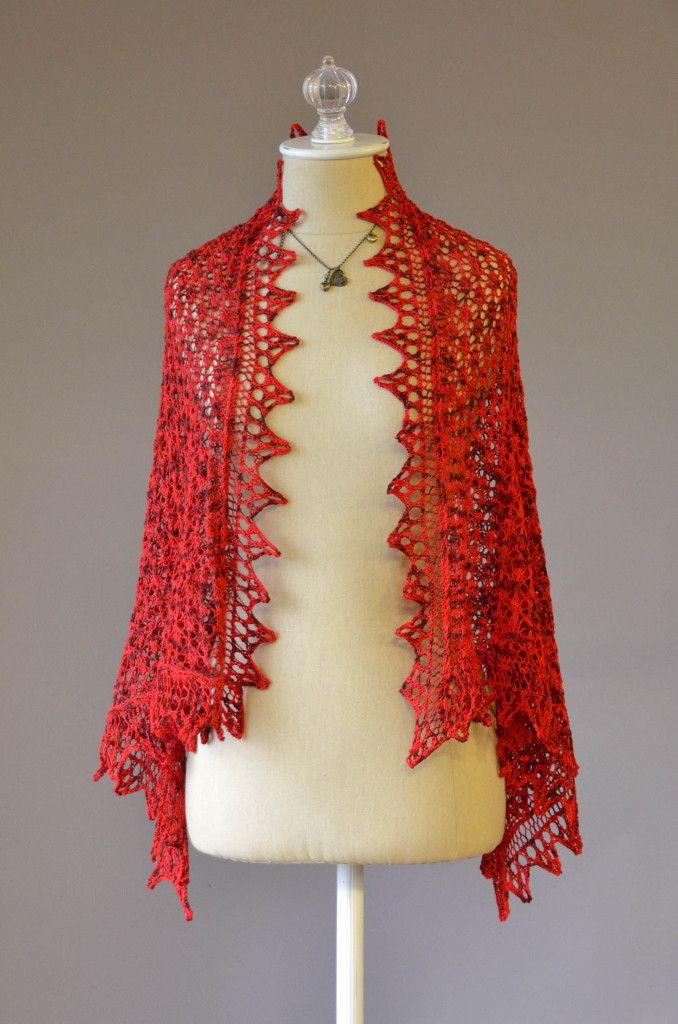 Today, the I Heart You Shawl in Naked Sock.
Me? Oh I have big plans for Valentine's Day.  A horse drawn carriage, a bottle of champagne, and a candlelit dinner on top of the Empire State Building.
I kid.  I'm staying home and knitting, spending a quiet evening with my significant other.   If you're keeping it low-key too, here's a gift from us to you, a great pattern for crafting on what it seems will be a very chilly night.