It's Free Pattern Friday!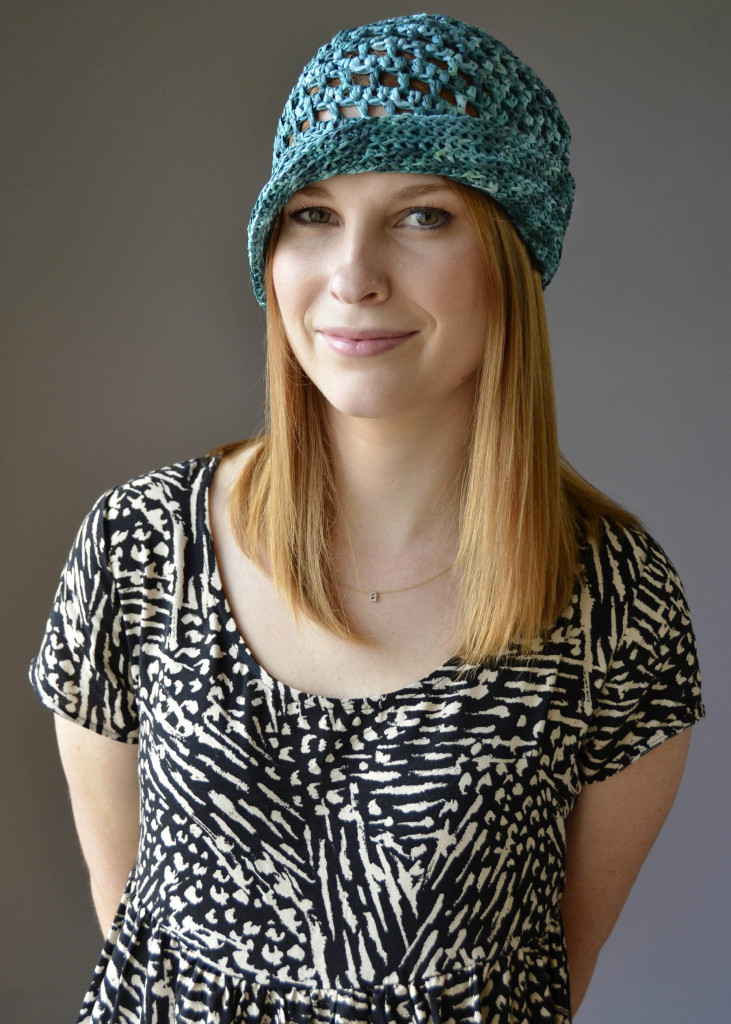 Today, the Ocean Breeze Cap in Yashi Iro.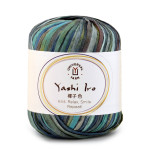 Cute, right?  This summery cap is crocheted in 100% raffia Yashi Iro (124yds/50g), the multi-colored sibling to solid Yashi (99yds/40g).  We love this yarn.  It's great for home dec and accessories, and it's really caught on with crocheters.
Flip through the Early Spring 2016 Vogue Knitting and you'll find two designs in solid Yashi: this Crochet Bag by Yoko Hatta…
…and these fun Crochet Bucket Hats by Jacqueline Van Dillen.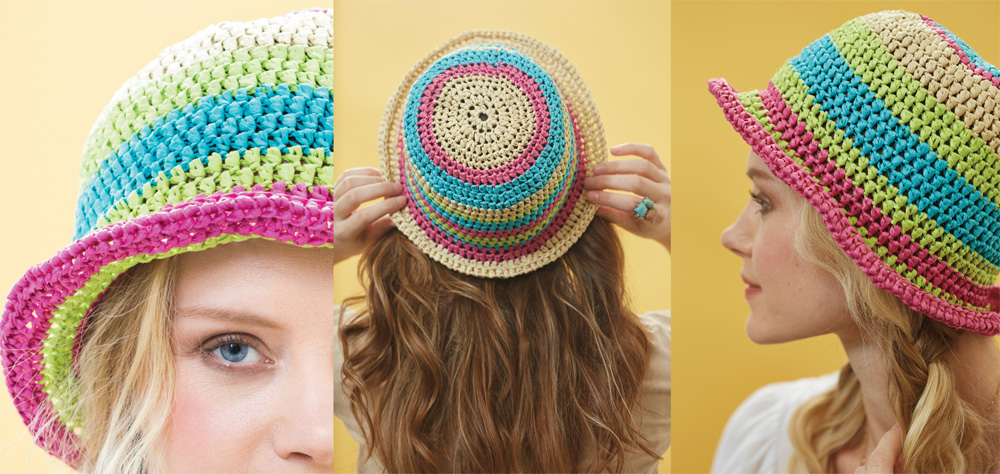 Designers are finding that the bright colors of solid Yashi make it a great pick for lightweight summery pieces.  When we decided to add some colors in the form of Yashi Iro, we chose saturated tones to deepen the palette.

The Ocean Breeze Hat as pictured is worked in the color furthest left, 201 Ocean Dream.  Start at the crown with a magic ring, then work from the top down.  The brim is double folded. The last brim round is folded to the inside and joined to the first brim round using slip stitch.  Wear the brim up for a kicky modern look, or down for a more 1920's flapper feel.
We hope you enjoy this unique crochet project.  Happy crafting!