It's Free Pattern Friday!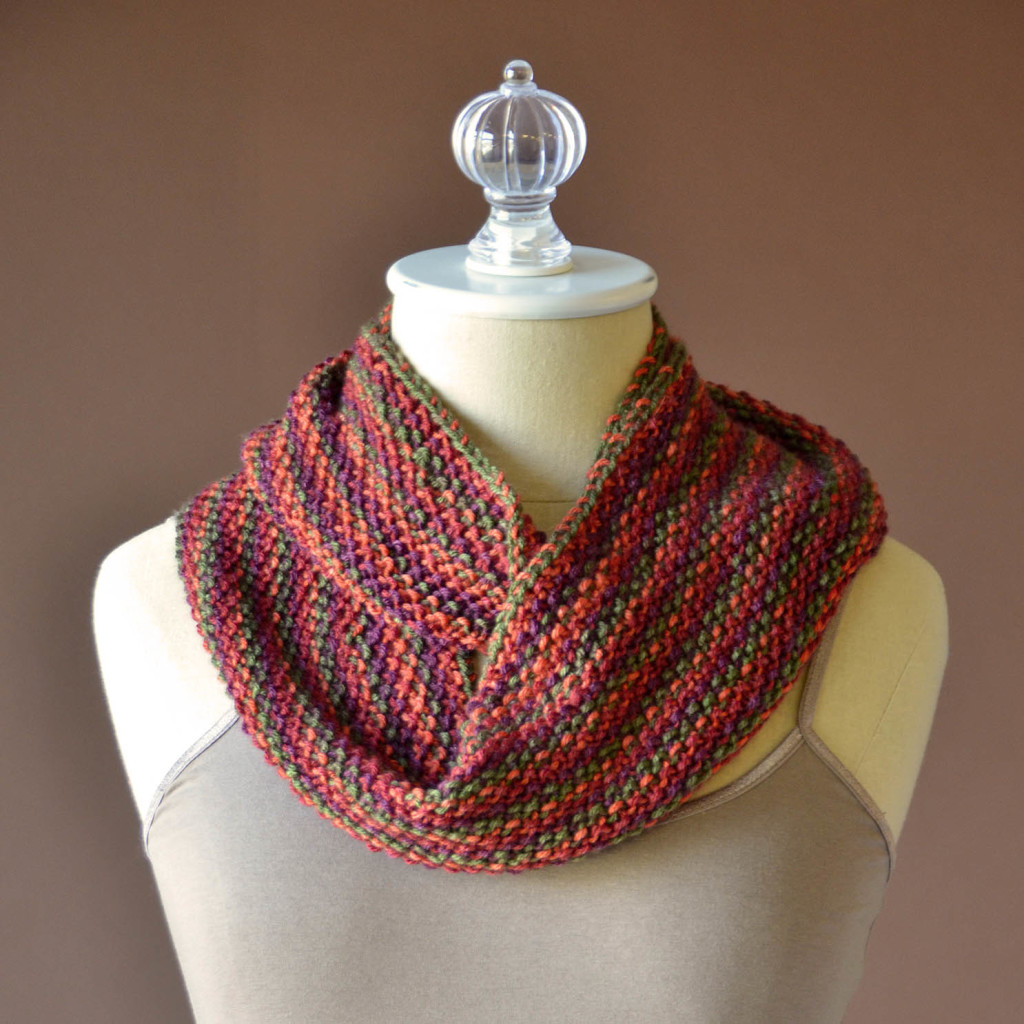 Today, the Paprika Seed Cowl in Uptown DK Colors.
This one is actually my design, and it started as an experiment.  I was curious to see how the stripes in Uptown DK Colors (273yds/100g) would work in a really long row.  The answer – great!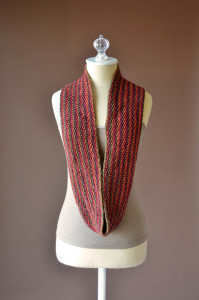 This could not be easier.  There are actually two possible ways of knitting this one-skein cowl.
One is as written in the pattern: cast on an even number (192), place a marker, join for knitting in the round, and then alternate rounds of *k1, p1* and *p1, k1*.  Bind off after 5″, or whatever width floats your boat.
The other, which you may find even simpler, is to cast on an odd number (191), join for knitting in the round, and then just *k1, p1* continuously around until the piece is as wide as you want it to be.
I had enough yarn left over to do a few more color repeats, had I chosen to keep going.  This would be a great project for a beginner, or for anyone who wants something they can pick up and set down without worrying about where they are in the pattern.
We hope you have a relaxing weekend, with plenty of time to work on the project of your choice.
Happy knitting!