It's been a little bit quiet on the ol' western front  with the Deluxe Cable Collection Knitalong. But I can assure you, those of us with projects still on the needles continue to plug away!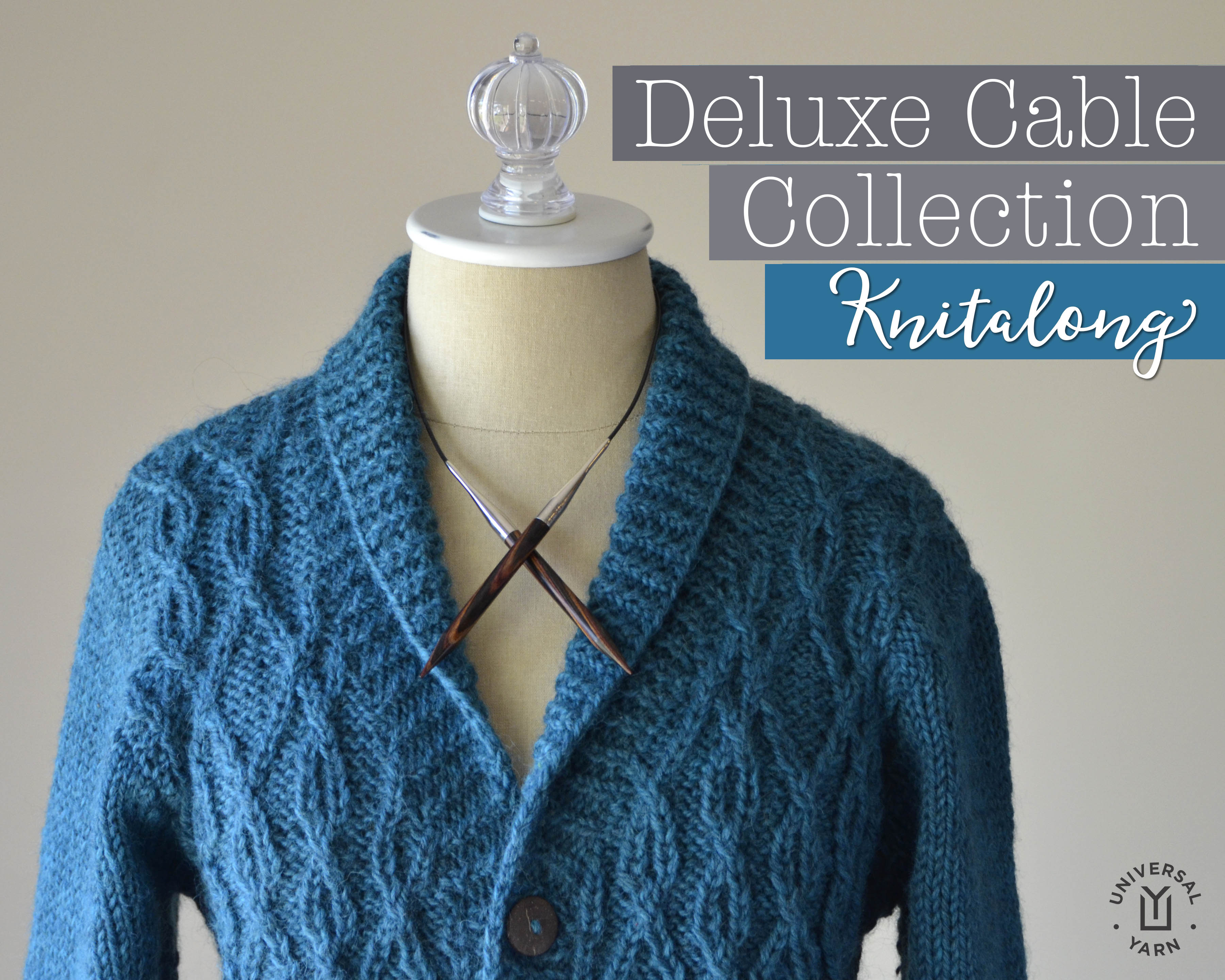 As a reminder,  you can learn more about the knitalong by reading previous blog posts here, viewing the collection here, and joining our Ravelry group here.
Heather finished her Tillery Socks last month, but she didn't stop there. She is now the proud owner of her very own two-color Cold Mountain Hat: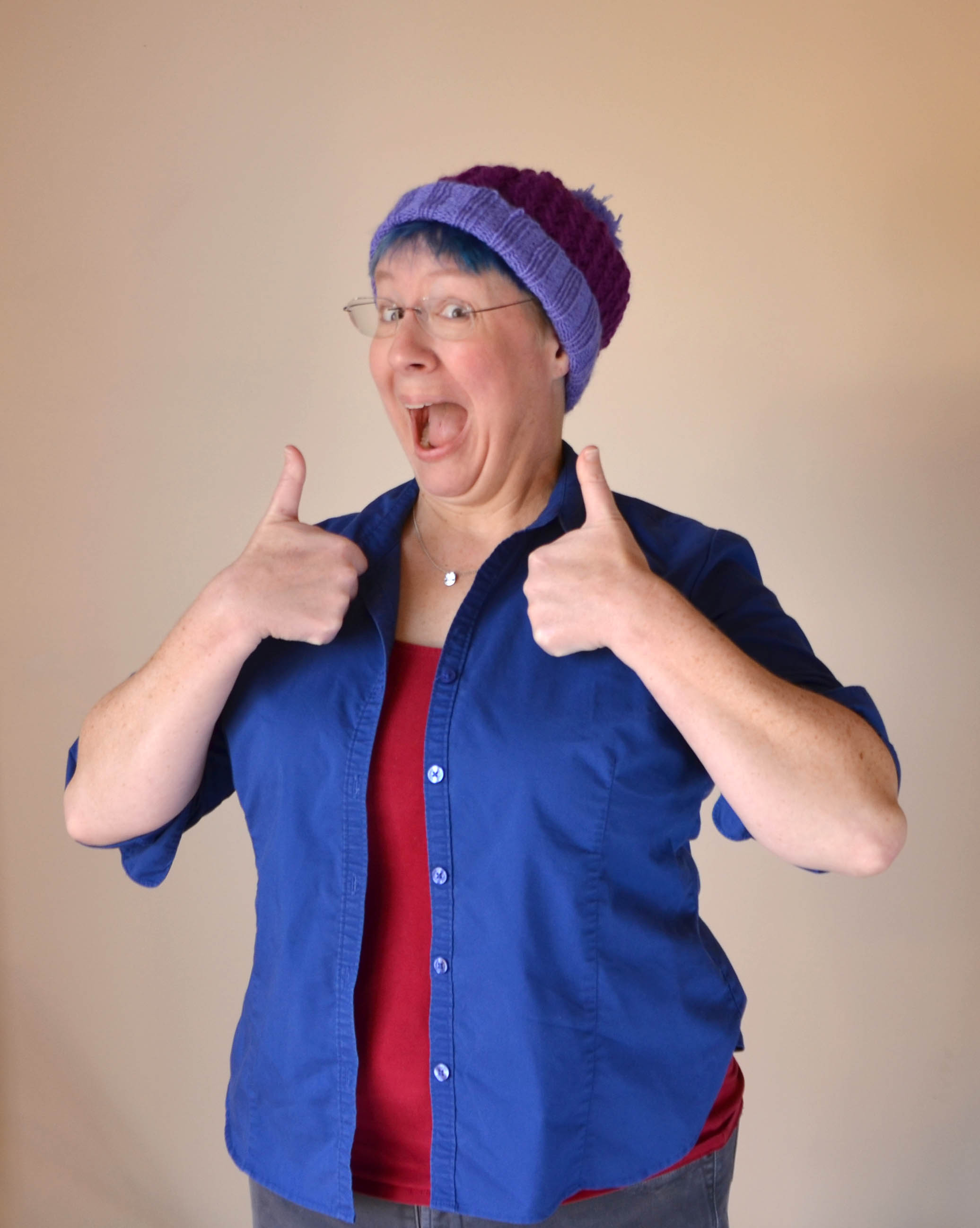 Look how happy she is! I would be too if I had a hat that looked super-awesome with my blue hair.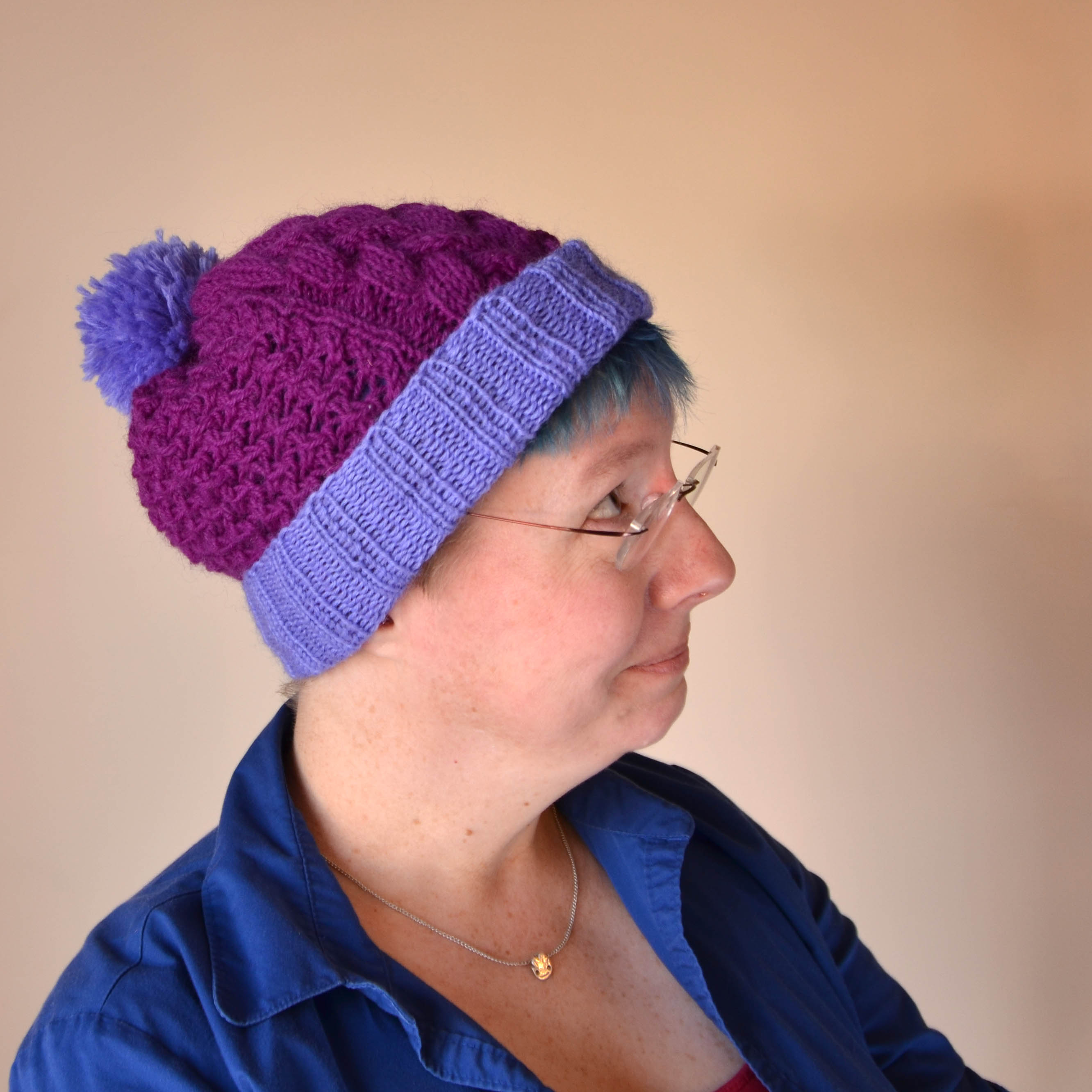 You can just barely see those blue locks peeking out from under the double-folded brim, but trust me: this is a fun color combination.
I love how Heather took this pattern and made it her own, through something as seemingly simple as different color choices. It always amazes me what a difference color can make in a knitted item or anything else, for that matter!
Often times we see a project and don't look twice because the color doesn't suit us. Heather proves that if you like the stitches and the item, the color is the easiest thing about it to change!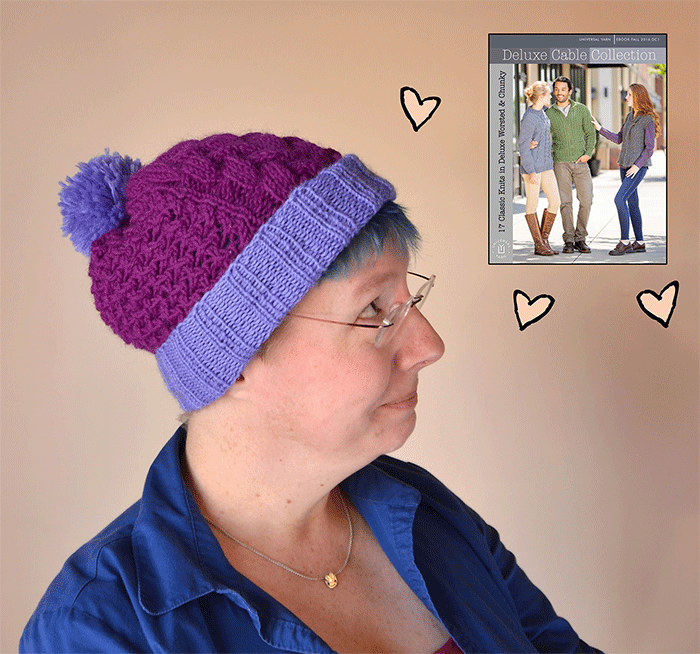 Do you love the Deluxe Cable Collection, too? If so, I'd love to hear about what project you're working on!
I'll be back next time (hopefully sooner rather than later this time) to demonstrate the finishing on my modified version of the Wesley Heights Pullover. I'm almost there!