Today, I have another tutorial involving a crochet hook  to go along with our In Transit e-book.  The Trade Street Cowls and Hat pattern uses contrasting applied crochet lines to create vertical stripes. The  lines are added to the purl columns in the finished pieces.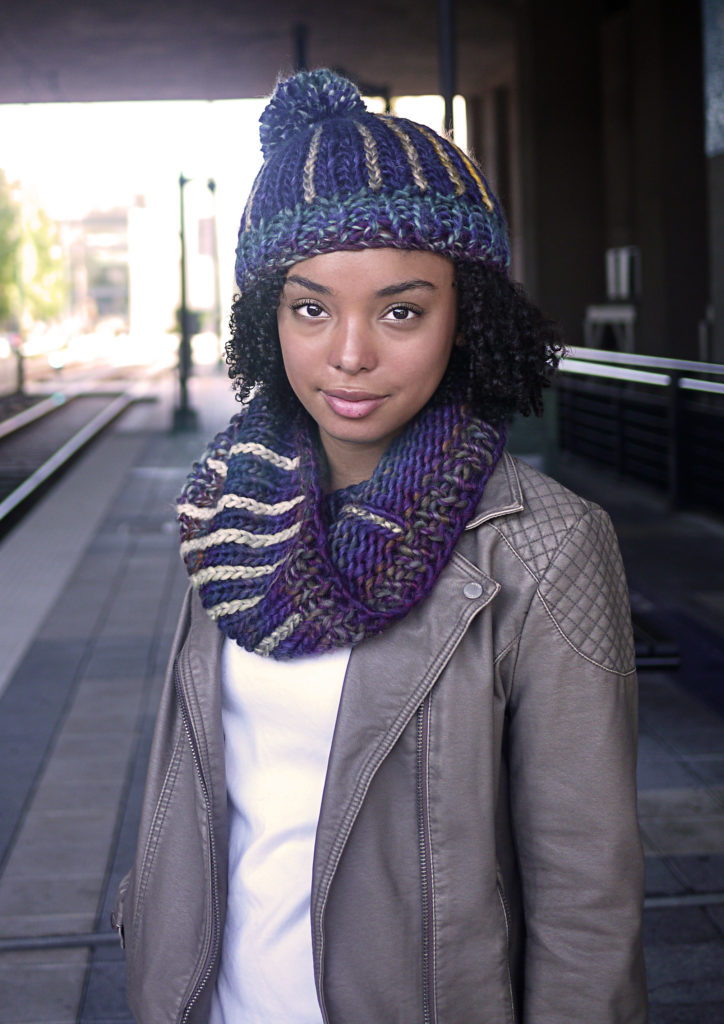 It can be a lot of fun choosing the color for the applied crochet lines, and there are a few options, depending on the look you would like to create. Using a solid color in Uptown Bulky that also appears in the Main Color produces a plaid-like effect. With Classic Shades Big Time as the Contrasting Color, there are a ton of options – choose a highly contrasting section of the color repeat to make the stripes pop, use a section that is neutral or similar to the Main Color for more subtle stripes or choose a section with quicker color changes for gradient stripes.
Let's get started!
Once you have finished and blocked your cowl or hat, you are ready to add the applied crochet lines.
Step 1: Holding yarn beneath work, insert crochet hook through the center of the first purl st in a column.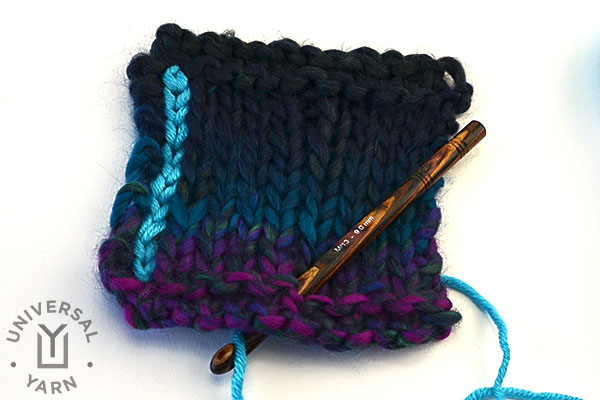 Step 2: Pull a loop of yarn through to the front of the work.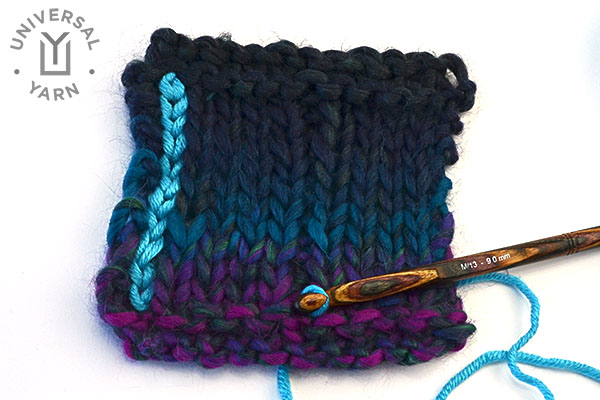 Step 3: Insert hook through the next st up in the same purl column, pull a loop of yarn through to the front of the work (2 loops on hook), pull the second loop through the first loop (1 loop on hook); repeat along entire column.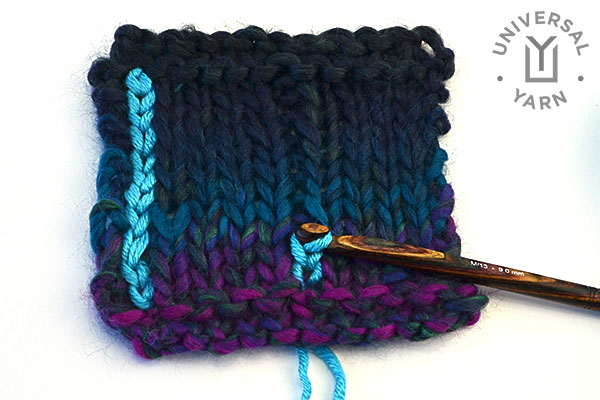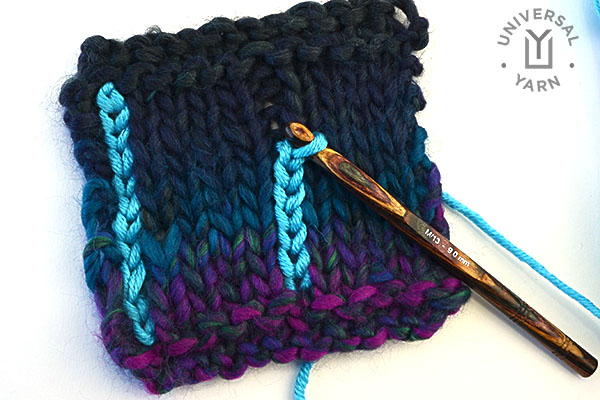 Step 4: When entire column is complete, break yarn, leaving a 3 to 4 inch tail and pull through last loop.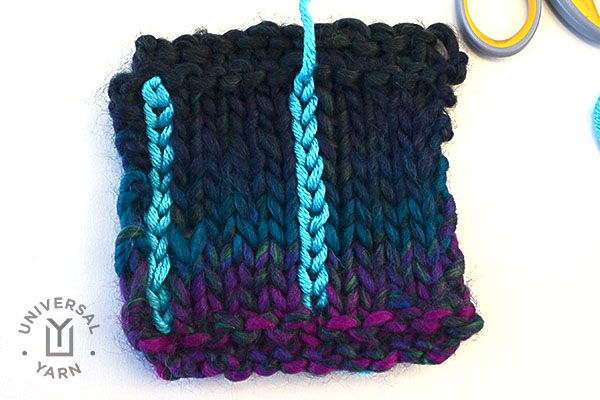 Step 5: Pull tail to wrong side and weave in ends.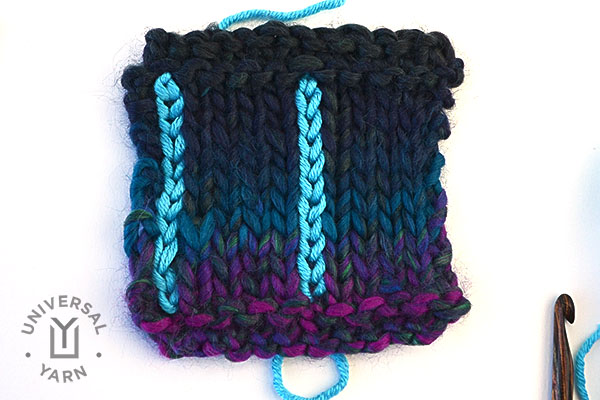 Keep going until all of the purl columns have applied crochet lines.
Will you go for subtle or bold stripes on your Trade Street Cowls and Hat?