You've got everyone else covered for the holidays, but what do YOU want?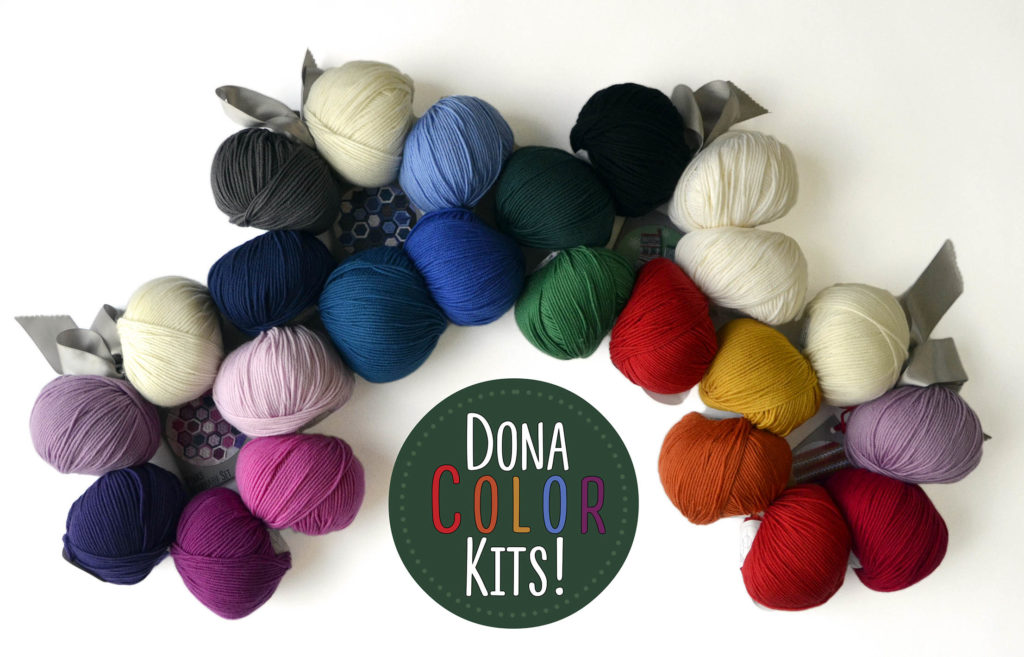 Did you get a gift certificate to your LYS?  Need something to point to for that well-meaning relative?  You know the one – they want to do right, but then they panic and get you a bunch of random skeins from a grab bag.  Sure, it's the thought that counts, but when you say "you shouldn't have!" maybe you'd rather not mean it.  It's so much easier to point at a color kit and discreetly clear your throat.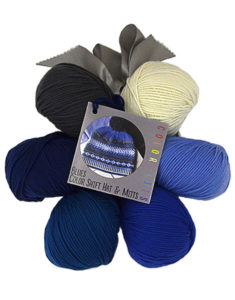 We have a number of color and pattern choices, but today let's focus on something grownup, sophisticated, and cool.
All Dona Color Kits come with a color pattern and wreath of six balls of Fibra Natura Dona, a superwash extrafine merino that's just divine to work with.  The blues offer two pattern choices, the Hexababy Set or the Color Shift Hat & Mitts.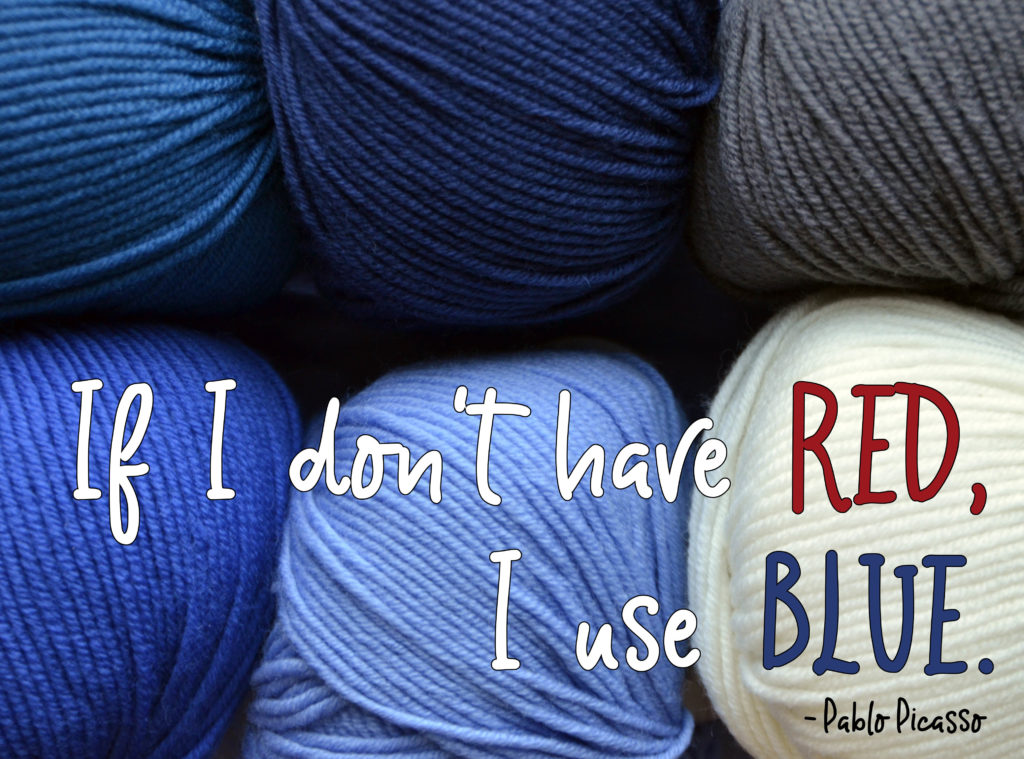 The colors: 
• 123 Indigo Night (A) – 1 ball
• 122 Seaport (B) – 1 ball
• 121 Cobalt (C) – 1 ball
• 120 Heritage Day (D) – 1 ball
• 101 Vanilla (E) – 1 ball
• 130 Steely – 1 ball
It's enough to make the Color Shift Hat and Mitt set, including pompom.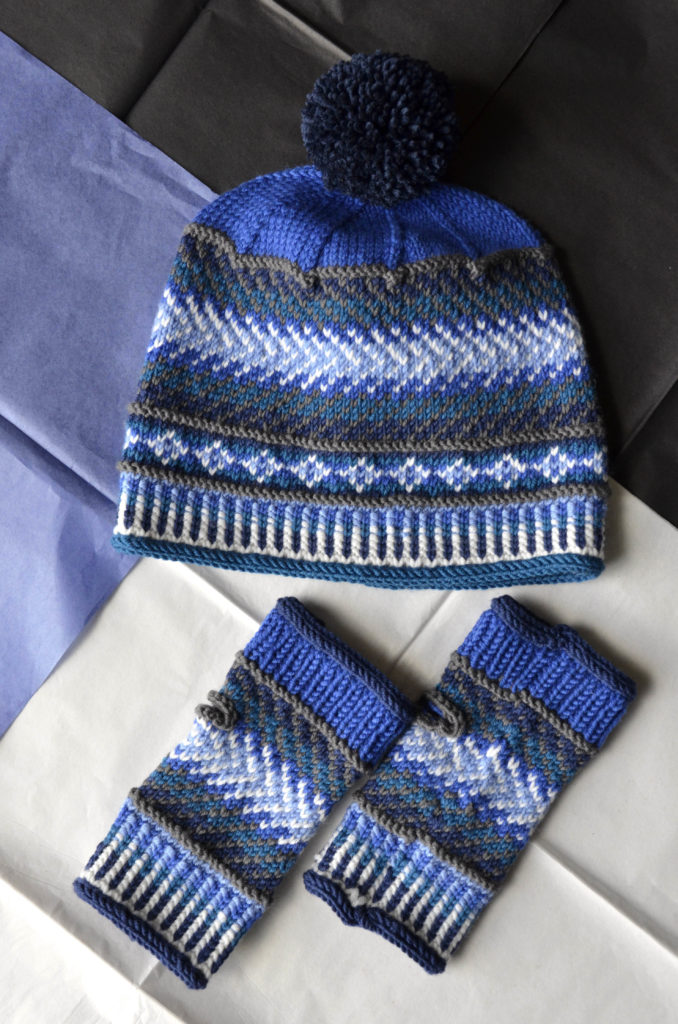 What you'll need to provide:
Needles: US Size 6 (4 mm) set of dpns, 16" circular or size needed to obtain gauge
US Size 4 (3.5 mm) set of dpns, 16" circular
Notions: Tapestry needle, US Size G-6 (4 mm) crochet hook (for provisional cast-on), smooth waste yarn (for provisional cast-on)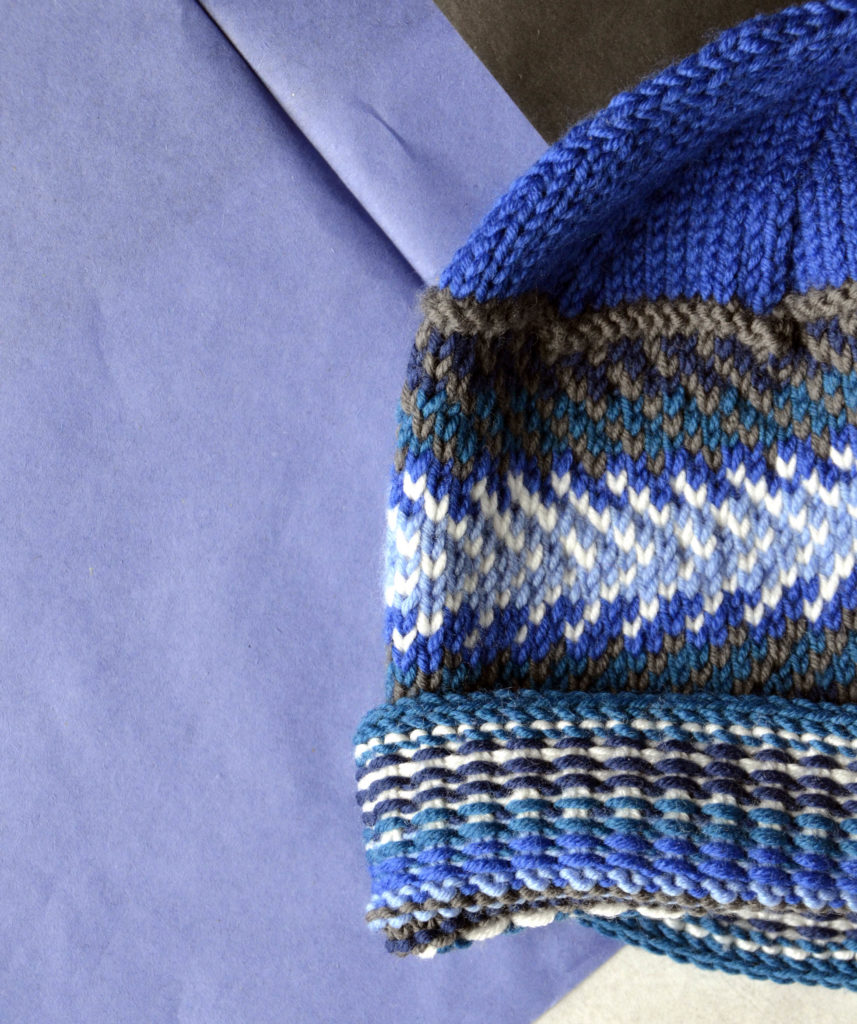 Both hat and mitts are Fair Isle.  As you can see from this inside shot, they only use one color per row.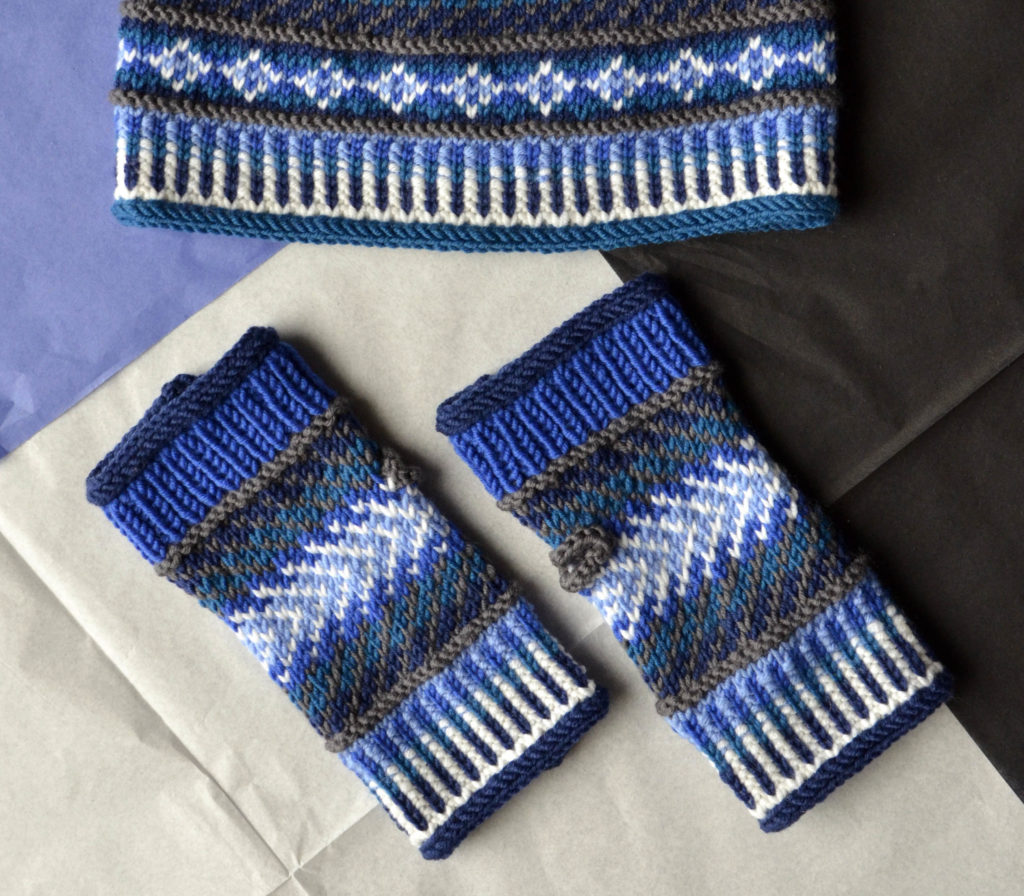 Use a provisional cast-on, then pick your beginning stitches back up after knitting for an i-cord bind-off and a nice, neat finish.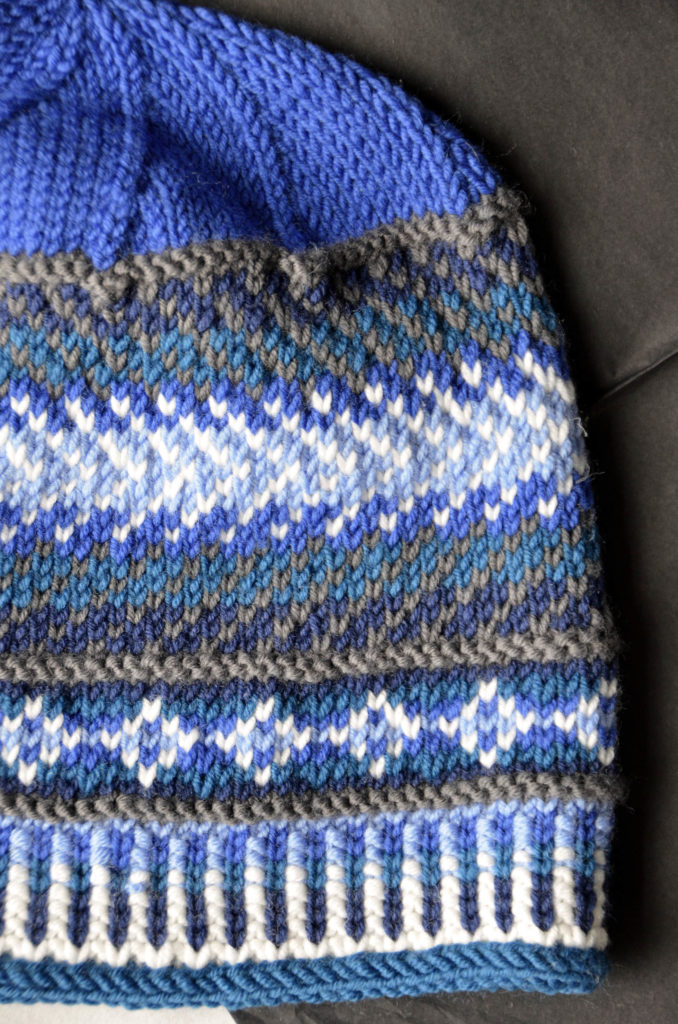 Dona is spun with a tight twist for excellent stitch definition.  The springy feel will make these a pleasure to wear, and the fact that it's superwash means that if you give it to someone, they'll be able to care for it.
We love this foolproof gift, and hope you do too.  May you get everything you wish for this year, material and otherwise.
Happy knitting!