It's Free Pattern Friday!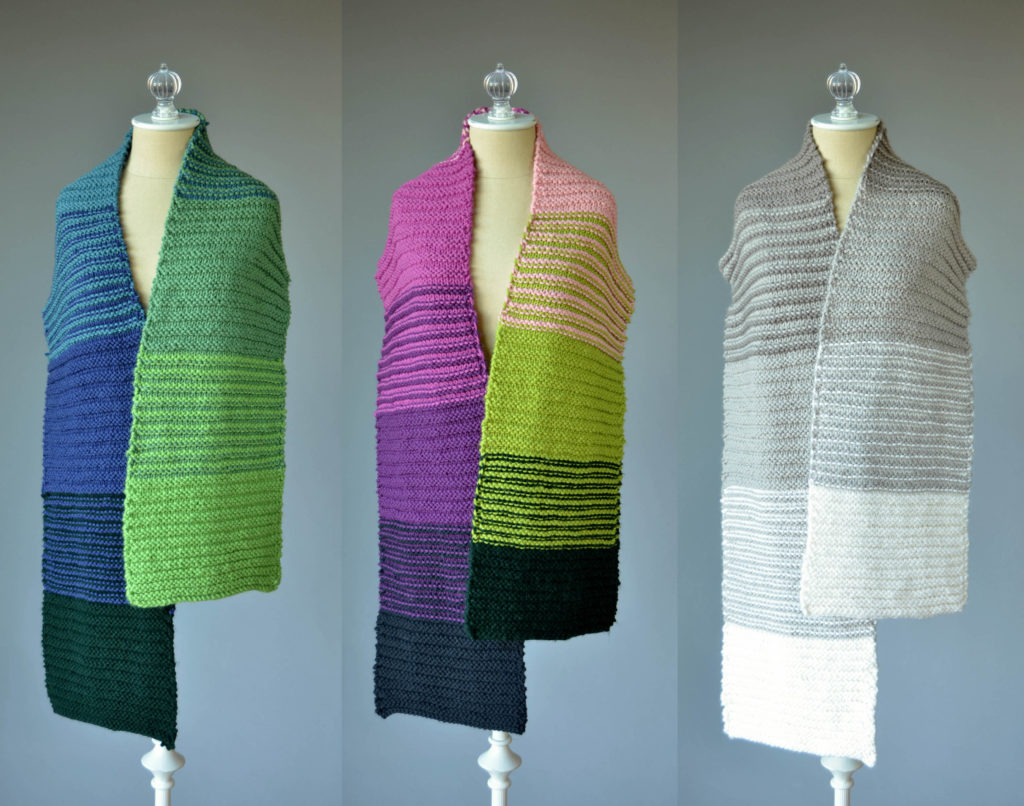 Today, it's Suddenly, Gradiently! in Deluxe Bulky Superwash.
We loved the way this simple color-changing scarf looked, so we knitted up several options to see how it looked in different colors. It was no hardship.  The pattern is easy enough for a beginner and is worked on US size 10 1/2 needles in our Deluxe Bulky Superwash wool.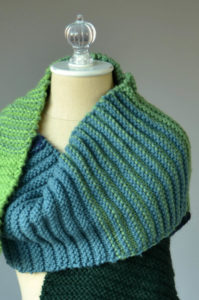 I'm a sucker for blues and greens, so the five-color version in those tones really speaks to me.  Those who want to go bolder might try the six-color version, shown in purple, pink, and green.  And those who want something classic and understated can knit the three-color version in shades of white and gray.
We're not kidding when we say the welting pattern on this is easy.  It's a four row repeat knitted flat which goes: knit a row, purl a row, purl a row, knit a row.  Great for beginners, or for those who want a project to knit that doesn't require their full attention.  (I still haven't gotten to see the latest season of Sherlock; this would be ideal for that!)
As I look at this scarf, I also wonder how it would look with a couple of different colors of a self-shading yarn, like Poems Chunky.   I've been searching for the perfect project for our newest color.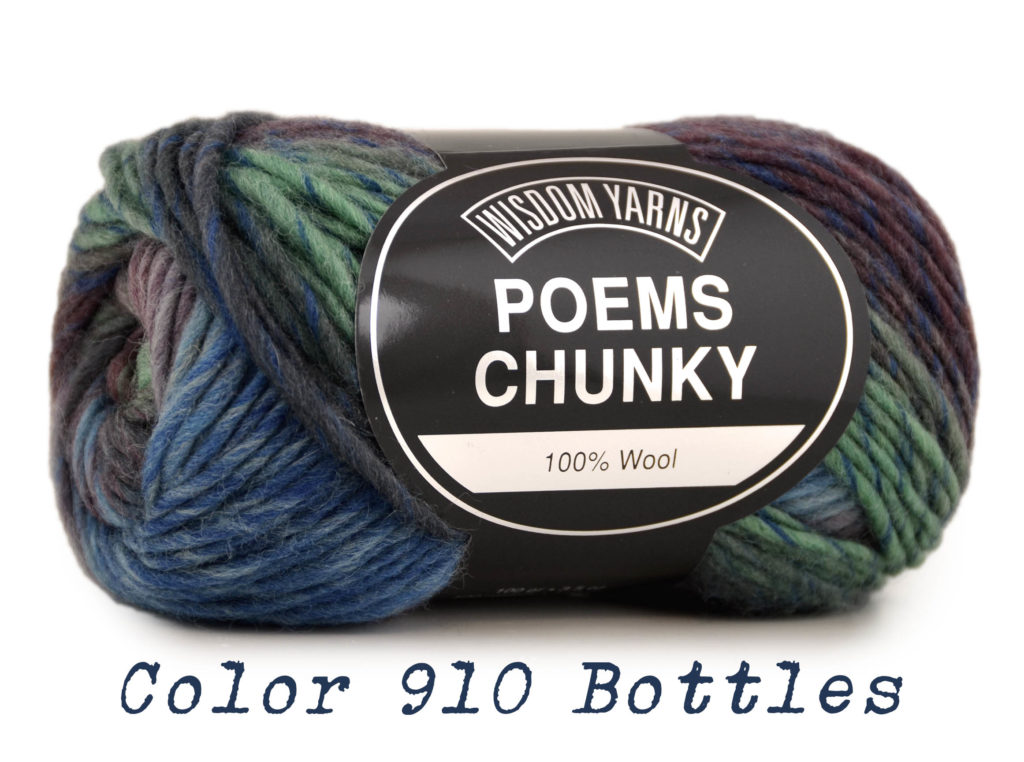 Hm.  I think my queue just got longer.
Happy knitting!